A PROPOSED housing development on Anglesey has prompted concerns over attracting non-Welsh speakers to the area to the "detriment" of the Welsh language.
But the applicants, who want to build "affordable" homes on agricultural land at Gwalchmai, say the homes would be occupied by people already living in the community "in need of housing" and would have no impact on the language.
Anglesey County Council's planning department has received a full application for the erection of 33 affordable dwellings on land adjacent to Crown Street.
The plan also includes new vehicular access, construction of new estate road and associated works.
The application was submitted by AMP Construction and Groundworks Ltd, through Llangefni agents Russell-Hughes Cyf.
The housing mix would include 12 one-bedroom apartments, 10 two bedroom semi-detached dwellings, eight three-bedroom semi-detached dwellings and three four-bedroom detached dwellings.
The homes would be managed by NWHA, according to a Cadnant Planning PAC document, as affordable homes, and "occupancy would be restricted to local people."
But the proposals have prompted 82 community responses, including an objection letter with 47 residents' signatures.
Concerns were raised at a public meeting last year and by the Trewalchmai Community Council.
They included concerns over "non-Welsh speakers moving into the area, which would weaken the Welsh language within the local community and have a detrimental impact on the Welsh culture".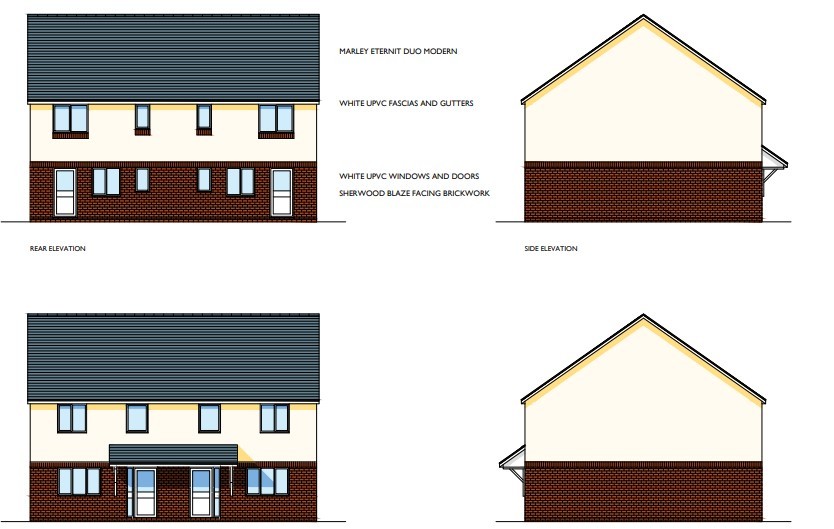 The number of houses were also considered "too high", there were fears about "over capacity" for schools, the GP surgery and cemetery, worries over increases in crime and anti-social behaviour, traffic and parking issues and the development being "out of keeping" with the area.

Countering comments, the applicants described how the proposed housing mix related to "local housing need".
Proposed tenure of properties would be confirmed nearer completion, and through "a rigorous application process".
"The dwellings would provide a mix of social housing and intermediate rent, the exact mix to be discussed and agreed with Housing Services," the plans stated.
Regarding traffic issues, no comments were received from highways and over the Welsh language, a Welsh Language Impact Assessment had been submitted.
The development "would not have a detrimental impact on the Welsh Language within the area as all dwellings would be occupied by local people already living in the community who are in need of housing," the plans stated.
The capacity of local schools, would be "assessed formally", and no significant change to pupil numbers or GP services were expected.
The estate's design "promoted natural surveillance" and street lighting would discourage crime and anti-social behaviour.
Previous archaeological investigations had uncovered Second World War and RAF activity during a former house building scheme at nearby Llain Delyn and the local area.
It was then mooted that during the 1940s, Italian, then Polish, prisoners may have been housed in the area between Gwalchmai Uchaf and the A5.
Gwynedd Archaeological Planning Service (GAPS) stated: "There is potential for further Second World War activity to present within the local area, including at the development site."