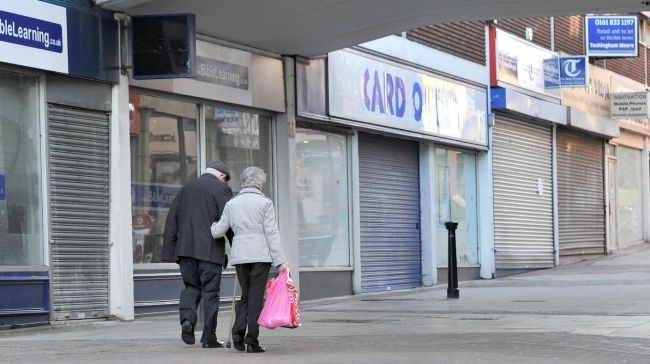 IN MANY towns across Wales, the high street was already struggling. Fond memories of packed streets and shops have faded as internet shopping has grown in popularity, and with increasing business rates, thinner profit margins, and lower footfall had made it tough for businesses.
Then, of course, you throw a global pandemic into the mix.
After hospitality, retail has probably been the hardest hit by Covid-19, with shops across Wales – and the wider UK – shut for months at a time.
Stock has sat collecting dust, employees have been placed on furlough, and Welsh Government loans and grants have been the only source of income for the best part of a year.
"Non-essential" retail has had to sit on the sidelines as supermarkets, garden centres and other "essential" outlets have been allowed to remain open – albeit following strict guidelines and, in the case of supermarkets, not being allowed to sell "non-essential" items for a large portion of that time.
Even the big boys are struggling, though, with 38 chain retailers and restaurants calling in administrators in 2020 alone.
Dr Gordon Fletcher, retail expert from the University of Salford Business School, says structural issues at the heart of the UK high street are to blame.
He said: "The UK high street is increasingly a fragile house of cards that suffers from a concentration of ownership, insufficient investment to keep pace with online developments and a general lack of dynamism and engagement between brands and consumers.
"For high streets across the UK the prospect of more plywood hoardings where once there were window dressings is a grim and unappealing offering to already jaded consumers."
Vivienne King, Chief executive of retail property network Revo, said the Government needs to urgently address business rates as the High Street continues to take the brunt of the pandemic.
And she warned that as retail tenants pull out, it is left to the landlords to pick up the pieces.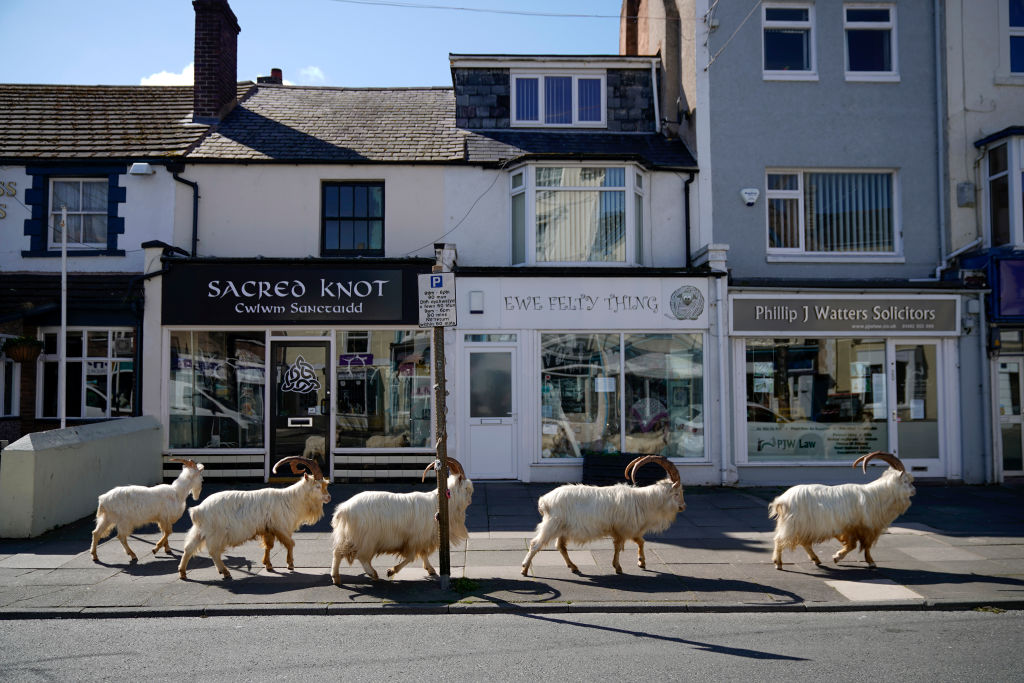 She said: "Retail property owners have already foregone cashflow during the Covid-19 pandemic as a result of the disruption caused by rent moratoriums and the abuse of CVAs . These business failures will see owners facing the full force of business rates liability as occupational retail space is vacated, but with no business rates relief available to owners.
"The Government urgently needs to expand the business rates holiday to vacant retail space to mirror the relief currently available to occupiers. Longer term, the pressure needs to be lifted from retail by introducing deep cuts to business rates and creating a fairer balance of taxation between the high street and online."
However, good news arrived this week, with over £24m of support announced by the Welsh Government to help revitalise Wales' town centres.
From that £24m:
£18.4m of Transforming Towns loan funding will breathe new life into old and empty properties;
£3.34m will help high street businesses grow and embrace innovative digital technology that will help their business thrive as part of the Year of SMART Towns;
An additional £3m will be used to incentivise more North Wales businesses to locate in town centres.
Since 2015, the Welsh Government's Town Centre Loans programme has funded local authorities to support landlords to redevelop empty and underutilised properties.
Under this round of funding, local authorities can act directly and use their share of the £18.4m to step in to buy and redevelop properties to support the diversification of our town centres by encouraging more sustainable uses for empty sites and premises, such as residential, leisure and for key services.
Once the Town Centre Loan is repaid, the money will be recycled to fund new loans, bring empty and derelict sites back into use, help businesses to grow and prosper, and support activities to increase footfall on our high streets.
Blaenau Gwent County Borough Council will benefit from £2.570m for the redevelopment of strategic sites in Ebbw Vale and Brynmawr, while Flintshire County Council will receive £750,000 to redevelop a number of premises that would otherwise be difficult to bring back into use.
Swansea City and County Council is set to receive £6m in funding to bring back into use long-term empty buildings within the city and Powys County Council will receive £2m to redevelop the former livestock market in Llanidloes.
Deputy Minister for Housing and Local Government, Hannah Blythyn said: "As part of our Transforming Towns approach, we have invested over £40m of Town Centre Loans funding over this Senedd term, enabling the redevelopment and occupation of many town centre buildings across Wales. I look forward to seeing more homes, offices and businesses developing thanks to the property improvements we will see as a result of this latest round of funding."
The £3.34m funding for town centres will be vital in enabling businesses to plan projects which will support their economic growth as well as helping them make the best use of digital technology. This includes utilising data to help firms better understand their customer base and trends which will support businesses in their future planning and marketing activities.
The funding will also help establish pop up shops and creative hubs to increase their retail offer and will drive increased footfall into the town centre.
A separate £3m North Wales town centres entrepreneurial fund will incentivise new entrepreneurs to locate their businesses within the town centres of Wrexham, Rhyl, Colwyn Bay and Bangor. The fund comprises grant and loan funding; the loan funding will be provided by Development Bank of Wales.
Minister for Economy and Transport, Ken Skates said: "Supporting our businesses and town centres is a key part of our Economic Resilience and Reconstruction Mission as we aim to rebuild the Welsh economy so that it's more prosperous, equal and green than ever before.
"We have all seen the importance of digital during the pandemic, in how we connect with each other, purchase goods and access service. Embracing technology is going to crucial to the future success of businesses and I'm delighted our town centre funding will help towns and businesses do just that.
"I'm also pleased we will be able to provide important incentives to businesses so we can increase footfall in Wrexham, Rhyl, Colwyn Bay and Bangor. This funding will help attract businesses and people back into the town centres."
Related posts