PENDERYN Distillery has struck a major multi million deal with a Hong Kong Distributor Port Union and its mainland China subsidiary, Yantai Hongyu Liquor Co. Ltd., for a mixture of branded product and non-branded.
This is the first time The Welsh Whiskey Company, which exports to 45 countries, has struck such a deal in China.
China is expected to become Penderyn's best export partner over the next three years.
Penderyn is supported in the region by the 'Mr Asia' whiskey expert Mr Ian Chang, ex-head distiller and blender at Kavalan Taiwan.
Asia represents the most significant export opportunity for Penderyn as it's the fastest growing territory worldwide for Single Malt Whiskey.
The Asia Pacific Whiskey Market was worth USD 1.84 billion in 2021 and is estimated to be growing at a compound annual growth rate (CAGR) of 5.25%, to reach USD 2.4 billion by 2026.
Penderyn tested its Asia Pacific focused 'Wales – New Zealand of the North' campaign in New Zealand earlier this year. This has started rolling out in Taiwan and Australia.
In 2020, then Foreign Secretary Liz Truss announced a Welsh-Japan trade deal, which included Penderyn Distillery.
The now-Prime Minister said: "This is a historic moment for the UK and Japan. This is our first major post-Brexit trade deal and it goes far beyond the existing EU deal by securing new wins for British businesses including in our great manufacturing, food and drink, and tech industries.
"From our Welsh lamb and Pembrokeshire early potato farmers to our Traditional Welsh cider breweries, this deal will create new opportunities for people throughout Wales and help level up the whole of the UK. 
"Strategically, the deal is an important step towards joining the Trans-Pacific Partnership and placing Britain at the centre of a network of modern free trade agreements with liken-minded friends and allies."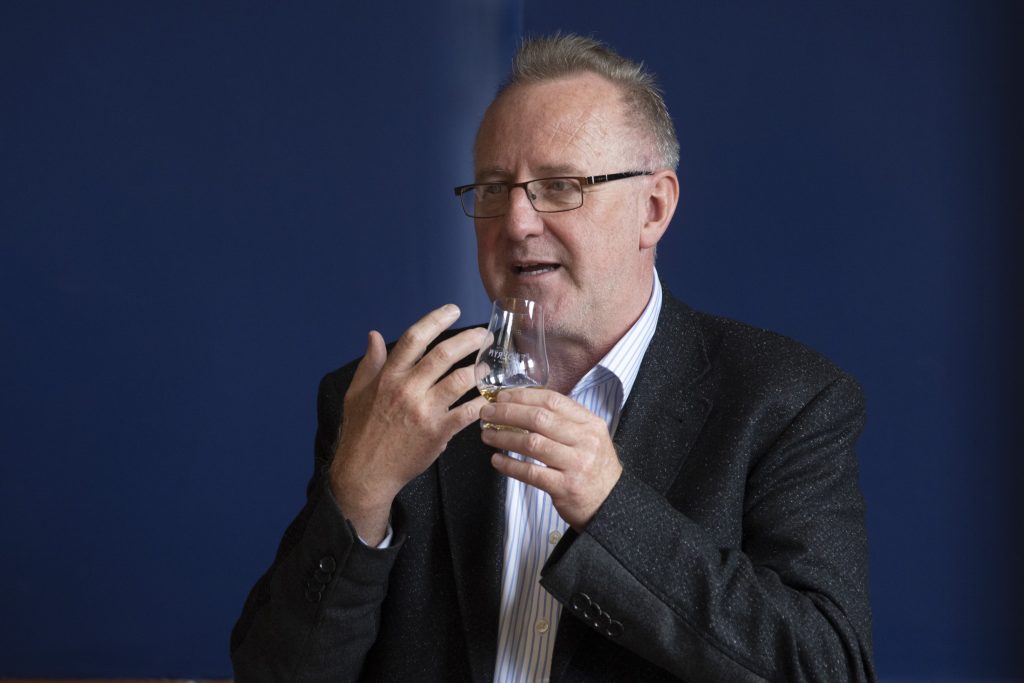 Secretary of State for Wales Simon Hart said: "This deal is a huge step forward for the UK's trading relationship with Japan and will benefit businesses in every corner of Wales. It improves access to vital markets for a wide range of industries including financial services, food and drink and the creative sector in which Welsh companies are leaders.
"Whether it is Anglesey sea salt, West Wales Salmon, or plums from the Vale of Clwyd, it will be fantastic to see some of the finest Welsh produce on the tables of Japanese household for many years to come."
Also, Penderyn is 32% up year-on-year in terms of trade with France, its biggest export country, largely due to its close collaborations with Welsh rugby.
Wales qualifying for the Qatar World Cup is another significant opportunity with Penderyn working on collaborations with Welsh football.
Stephen Davies, CEO of Penderyn Distillery says: "We are pleased to be making significant progress building our brand in Asia and in China and Taiwan in particular.  We see a lot of discerning and premium malt whiskey drinkers in both these markets.
"Our spirits are attracting growing attention on the world stage which is underpinned by the quality of what we produce here in Wales.
"Japan is a very premium and important market for our spirits, especially single malt whiskey, where it is very much a priority market for the future.
"We are building the brand with growing reputation in what is a very sophisticated spirits market.
Related posts