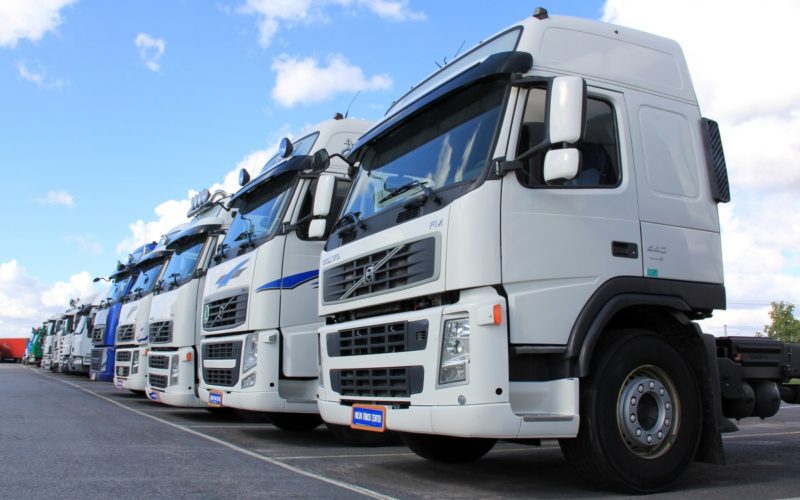 CALLING all Welsh businesses – do you use vehicles like vans or HGVs in your daily work? If so, then are you and your team up to speed with the latest rules and regulations which govern their use?
Make sure you book your place at Logistics UK's popular Transport Manager conference, which is coming to the All Nations Centre in Cardiff on November 24, 2022.
Transport managers are legally required to keep their professional knowledge up to date and ensure their operations remain compliant, making this a must-attend event.
Sponsored by Brigade Electronics, the conference speaker line-up includes expert senior industry figures and policy makers, including the local Traffic Commissioner, who will talk about the Traffic Commissioners' priorities for the year ahead, how to avoid non-compliance and will also detail the latest action taken against operators at Public Inquiries.
The one-day event will also include a legislative round-up, compliance update and sessions on managing safety technology, demystifying fleet insurance, technology and the balance of risk, vehicle in-service standards and preparing your fleet for electrification.
Attendees will have the opportunity to ask questions on matters which could affect their fleet's future compliance to ensure that their operations remain road-ready for the coming year.
The event is also supported by bronze sponsors Weightmans and WTW, and by Varta Clarios.
Kate Jennings, Logistics UK's Director of Policy, comments: "We are very much looking forward to greeting delegates at the All Nations Centre in Cardiff, a top-class venue which is always popular with businesses in the area, for our conference which is one of a series taking place around the UK during the autumn.
"The event will enable busy transport managers to stay up to date with ever-changing legislation and good practice advice and the very latest industry developments, all delivered in a packed one-day programme. 
"Compliance is vital in the logistics industry, but legislative changes are being introduced all the time; attending the Transport Manager conference will provide operators with peace of mind that they are equipped with all the information they need, as well as giving them the opportunity to hear from senior figures in the industry and have their specific questions answered.
"In particular, we are thrilled to have the involvement of the Traffic Commissioners at this event; their participation will give operators a unique chance to talk directly those who regulate the industry and ensure their businesses remain compliant."
To attend Logistics UK's Transport Manager conference, the price for association members is £295 plus VAT for the first delegate and £275 plus VAT for subsequent delegates; for non-Logistics UK members the cost is  £395  plus VAT for the first delegate and £375 plus VAT for subsequent delegates. For more information, or to book your place, please visit: https://logistics.org.uk/transport-manager
Logistics UK is one of the UK's leading business groups, representing logistics businesses which are vital to keeping the UK trading, and more than seven million people directly employed in the making, selling and moving of goods.
With COVID-19, Brexit, new technology and other disruptive forces driving change in the way goods move across borders and through the supply chain, logistics has never been more important to UK plc.
Logistics UK supports, shapes and stands up for safe and efficient logistics, and is the only business group which represents the whole industry, with members from the road, rail, sea and air industries, as well as the buyers of freight services such as retailers and manufacturers whose businesses depend on the efficient movement of goods.
For more information about the organisation and its work, including its ground-breaking research into the impacts of COVID-19 on the whole supply chain, please visit  logistics.org.uk
Related posts