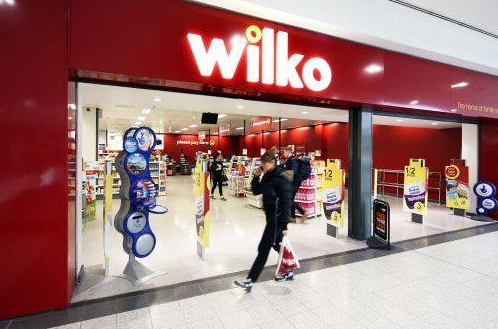 DEMONSTRATING its ambition to be a better, responsible retailer, wilko was the first UK retailer to announce that its wipes would be plastic free and manufactured using a renewable plant fibre from a sustainable source. From March 2020 it was the first retailer to switch 100% of its wilko brand wipes to plastic free, from antibacterial and cleansing wipes to car care.
The retailer has removed over 2500 tonnes (nearly 100 trucks worth*) of plastic from the environment highlighting the significant impact a little win can have on the environment.
Wilko CEO Jerome Saint-Marc said; 'We've been focused on meeting our environmental ambitions for some time and proud to have been the first high-street retailer to offer plastic-free wipes across all our own brand options. All 22 of them!
"We're a family-owned retailer and understand the importance of making little changes for the better and, our responsibility to future generations. Our customers tell us that plastic reduction is important to them, that's why we signed up to the UK Plastics Pact and, why we're proud to help remove 2500 tonnes of plastic with this little win alone."
Importantly, wilko customers were able to make this ethical choice without having to pay more, as every pack of wipes sold remained at their everyday value price and offered the same levels of performance.
"We love our planet and the families that live in it. That's why we're taking a good look at the sustainability of our Christmas ranges. From making our wrapping paper recyclable to removing glitter from cards and single-use plastic prizes from all crackers, " continued Saint-Marc.
Wilko recently outlined ambitions to reduce its plastic use. Elements of the wilko Plastic Plan launched in June 2020 include; ensuring there is a minimum of 30 percent average recycled content across all plastic packaging by April 2022, eliminating all problematic plastics and reducing unnecessary plastic in all product packaging by 2025 and making 100 percent of all plastic packaging and products reusable, recyclable or compostable.
Other sustainability initiatives from the retailer have included eliminating micro beads from wilko products, replacing plastic stem ear buds and removing single use carrier bags from its 415 stores nationwide, replacing them with reusable bags for life made from 100 percent recycled plastic.
Wilko is also already making improvements to the eco-credentials of its home collections and has signed up to the BRC net carbon road map in November 2020.
Related posts