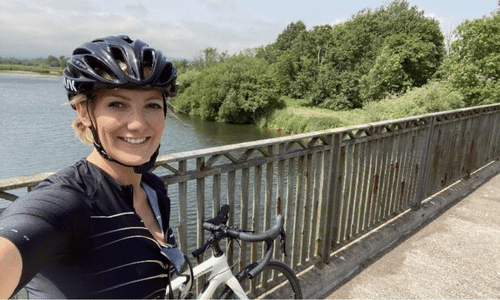 FOLLOWING her sister's diagnosis of bowel cancer, Nicky Abraham, 41, plans to cycle 106 miles around Anglesey on Sunday (Aug 21) to raise money for Bowel Cancer UK.
Nicky, from Llanegwad, South Wales, considers herself a recently new cyclist, having only discovered her passion for cycling last year.
In the competitive spirit of sibling rivalry, her brother-in-law Richard convinced Nicky to sign up to the Tour de Môn in Anglesey. The pair decided to use this opportunity to raise awareness and funds for Bowel Cancer UK.
She has set up a JustGiving page where she is aiming to raise £6,000 for charity.
Her sister, Lucy Hilton, from Herefordshire, was diagnosed with stage four bowel cancer in 2020 at the age of 45.
In the two years since her diagnosis, Lucy has endured a bowel reconstruction, the fitting of a stoma, a liver reconstruction, six months of chemo, a stoma reversal, a second liver reconstruction and more gruelling chemotherapy.
In January 2022, Lucy's family were delighted to hear that Lucy had a clear scan. However, a few months later, Lucy received the news that the cancer had returned to the liver and had spread to her lungs and lymph nodes.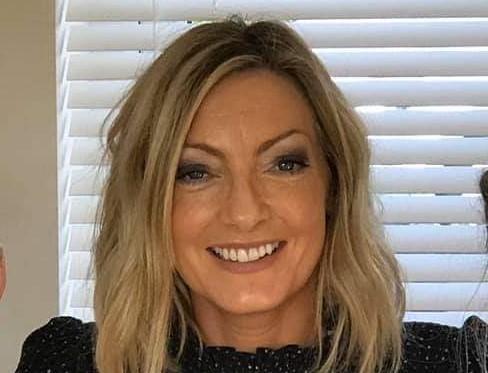 Mrs Hilton said: "Early detection can be quite tricky as symptoms can be quite similar to irritable bowel syndrome, especially in the early stages.
"Any changes in your bowel habits, unexplained loss of weight, extreme tiredness, a lump in your stomach or blood in your stools, I implore people to get it checked out."
The cancer had unfortunately mutated into the BRAF mutant gene (v600E). As a result, Lucy is now receiving targeted treatment to suppress the growth of the disease.
Her family hopes this will give her more time.
She added: "I want to raise awareness into not only the dangers of bowel cancer but of it spreading through the BRAF mutation gene, which we all have in our bodies but very little is known about."
Speaking of her upcoming cycle, Nicky said: "The potential pain of a century ride will pale into significance, when I think of all that Lucy has endured. It is a privilege to be Lucy's sister, her strength, steely determination and grace is nothing short of inspirational."
Team 'Luce Wheels' includes Nicky Abraham, Mr Wyn Hinds, Richard Abraham and Sea Captain Phil Ankers. The team vary in experience, but they are all united in their support for Bowel Cancer UK.
To donate to Nicky's upcoming cycle, please visit: https://www.justgiving.com/fundraising/nickyabraham1981
Related posts