ORGANISERS of the GWCT Welsh Game Fair are delighted to report that more than 10,000 people visited the inaugural three-day event held at Vaynol Hall in Gwynedd last weekend.
As well as showcasing fishing, clay shooting, gundogs, game cookery, falconry, horses and hounds, rural crafts, food and drink, visitors were treated to a wide range of attractions.
Displays, live debates, shopping at hundreds of trade stands and family entertainment, all with a countryside theme. The event was also an important fundraiser for the Game & Wildlife Conservation Trust (GWCT), a charity that conducts vital research into Wales' most vulnerable species, such as woodcock and sea trout.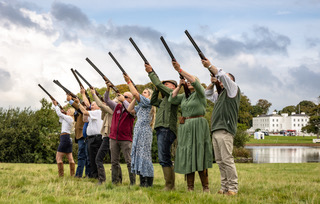 "The Welsh Game Fair came to life with its own personality and nuances, delivering a special event from which to build," commented Stable Events' managing director James Gower.
He added: "The location was outstanding, the perfect blank canvas on which to showcase the best of Welsh countryside and tradition. We look forward to next year and have some future surprises in store, so watch this space!"
The chairman of GWCT Cymru, Owen Williams, added: "We are delighted that our close collaboration with Stable Events over the past year has produced a great game fair for Wales.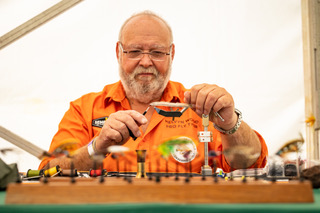 "At a time of significant instability and change in the countryside, it is vital that the rural community comes together to celebrate and showcase the many interdependent strands of life in the countryside. We are very grateful to the wonderful Vaynol estate for hosting this inaugural GWCT Welsh Game Fair, which we are sure has secured its place in the calendar of the Welsh countryside."
Owen added: "In addition to a celebration of fishing, shooting, farming and habitat management seen over the three days, the wide and varied debates held at our GWCT Nick Williams Theatre demonstrated the willingness of all sectors of the rural community to engage in meaningful and constructive dialogue. We look forward to working with our partners to build upon the success of this first show and to secure a lasting event that the Welsh countryside can be truly proud of."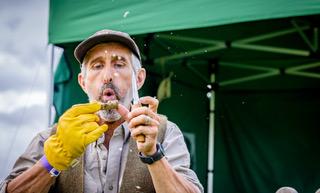 Vaynol Hall owner Keith Jones concluded: "From start to finish, Stable Events have been fantastic to partner with, which is unsurprising when you look at their incredible portfolio. I have received nothing but positive feedback, and I'm delighted the event went so well. The atmosphere all weekend was upbeat and buoyant. The people of North Wales have wanted their own game fair for a long time."
More information is available at www.welshgamefair.org
Related posts