FASD, caused by alcohol-exposed pregnancy, is under-diagnosed despite affecting up to one in 20 people in the UK.
West End star Darren Day and a choir of young people with neurodivergent conditions are releasing a single to raise awareness of fetal alcohol spectrum disorder (FASD).
You Are My Song was written and arranged by James Hawkins, who has also worked with The Military Wives Choir and the Captain Tom Moore/Michael Ball/NHS Voices of Care choir single You'll Never Walk Alone.
Featuring lead vocals by stage star Darren Day (Grease, Chicago), the single's backing vocals have been provided by a choir of around 30 children and young people with neurodivergent conditions including FASD. The song is the result of a partnership between Adoption UK Scotland's groundbreaking FASD Hub and production company Voice in a Million, and is being released to mark FASD Month in September. This FASD Month, Adoption UK and FASD Hub Scotland are campaigning for the voices of those with FASD and their families to be heard through their #FASDHearMe theme.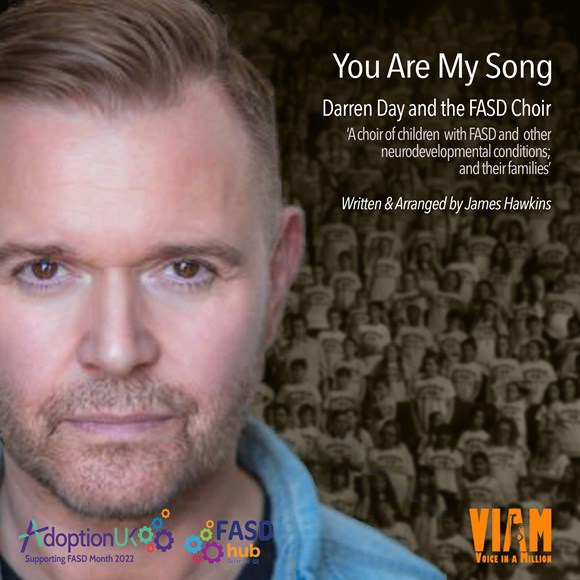 FASD results from prenatal alcohol exposure and can affect the developing brain and body of an individual before they are born. The condition is the most common known cause of neurodevelopment disability and birth defect in the western world, and with a UK prevalence rate of 3-5% is believed to be four times more common than ASD.
Despite its prevalence, FASD has traditionally been under-diagnosed within the UK. It is hoped that the single will help raise awareness of the condition among the general population and among those who support families affected by FASD including medical professionals, social work staff and those working in education.
Voice In A Million co-founder Jo Garofalo has spent many years campaigning for better outcomes for adopted and fostered children by staging annual concerts at London's Wembley Arena. More recently Jo has become an advisor at the FASD Hub following her adopted daughter's diagnosis of FASD.
Jo said: "If this single can help educate and inform everyone then it will be a job well done! So few people are aware of what FASD is, or that it is a lifelong condition that could be avoided. We urgently need to educate our future generations about the risks associated with prenatal alcohol exposure."
Darren added: "I'm happy and very pleased to be supporting the FASD Hub and Adoption UK with the release of this beautiful song we've recorded. Up until my involvement a few short weeks ago I had no idea what FASD was. Now I understand the harm an alcohol exposed pregnancy causes.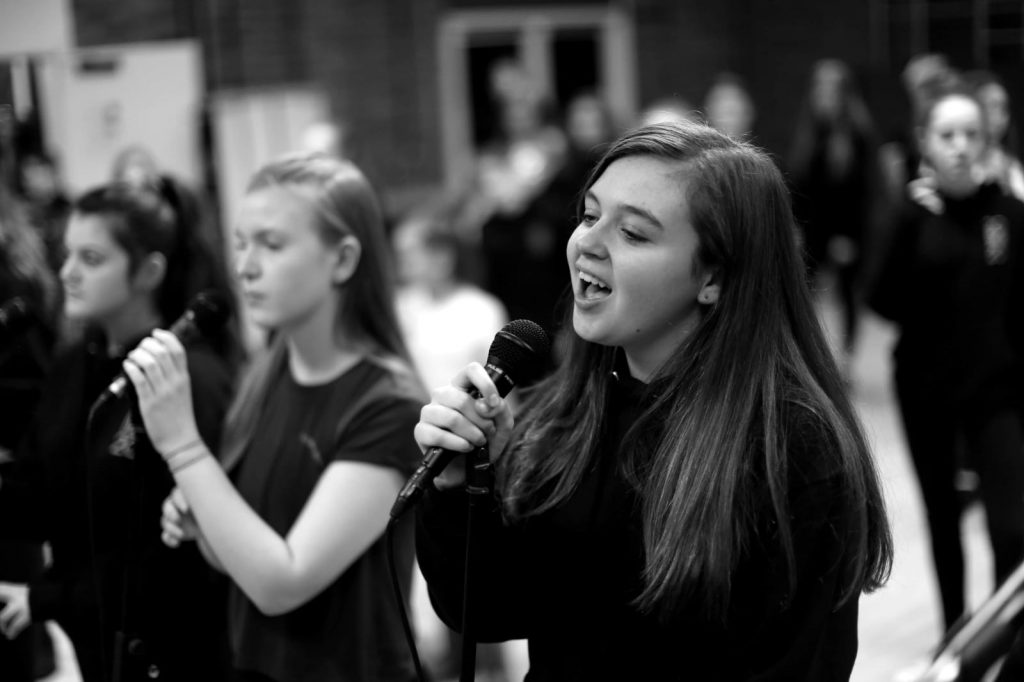 "I want to do everything and anything I can to raise awareness for this condition and to get our governments to provide much needed support. Please support us and help make a difference."
Adoption UK Scotland director Fiona Aitken said: "Care experienced children and families make up a significant number of the FASD community and Adoption UK and FASD Hub Scotland have been campaigning for better awareness, improved diagnostic processes and provision of support for families along with partners in the field for a long time.
"This is a fantastic opportunity to get the wider community involved while harnessing the creative talents of our children and young people in partnership with Voice in a Million and Darren. We're excited to be part of this first of a kind project with our AUK and FASD Hub families."
You Are My Song is released on September 9, International FASD Day, and will be available to download from the Adoption UK website. Adoption UK is also inviting young people with FASD to get involved by sending in recordings of them singing along to the song, which will be added to a future version of the single. To get involved or to buy the song, please visit the Adoption UK website here: https://www.adoptionuk.org/get-involved-in-fasd-month-2022
You Are My Song will also be performed live as part of the Voice In A Million event at Wembley in March 2023.
Related posts