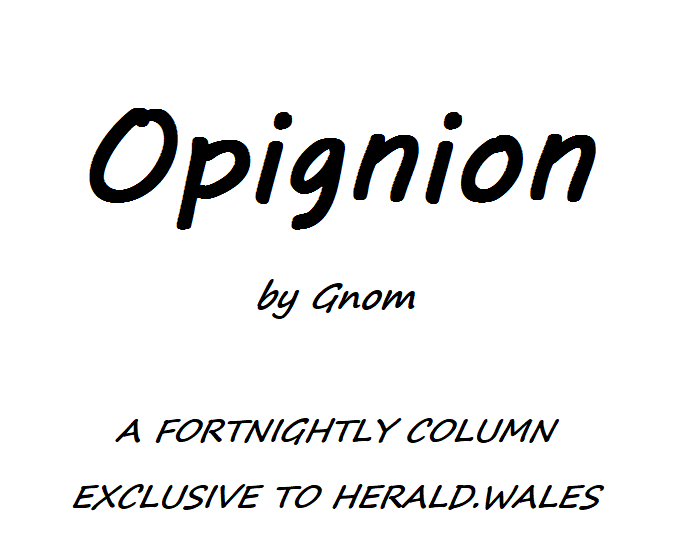 A new device to assist drivers who are very important or are simply in a hurry has been approved by the Department of Transport (DoT, known affectionately as Dotty).  "We're always supportive of ways to beat congestion, and the new device should help some motorists.  It will make tailgating unnecessary, a boon for safety" a spokesperson said.  The device is an electronic sign that can be fitted to the front of vehicles either to the grill or above the windscreen.  The signs show the words GET OUT OF MY WAY when seen in a rear-view mirror and will flash in orange LEDs.  The deluxe model sign for TOPs (The One Percent) will also have flashing blue lights and a siren.  While turned off and seen from the front of the vehicle, the signs would be relatively inconspicuous.
Approached for comments, one motorist said "I am very important, and much too busy to talk to the likes of you". Another said "Too many cars are occupying the outside lane, which should be reserved for top-marque cars. The signs should act as effective reminders to lower-status motorists in cheaper vehicles to know their place". Another motorist said that the drivers she knew were always in a hurry. She asked what would happen if they all buy signs? Responding to this suggestion, the Dotty spokesperson said the Department bases its work on technical logic, not behavioural realism. She also said that, after a fair and open competition, the contract to manufacture the signs went to a factory in China owned by a British innovator and friend of the Minister.
__________
Andrew Duckhouse (no relation), Leader of the Conservatives in the Senedd, has predicted sweeping victories for the Tories in the 2022 council elections in West Britland. After increasing their seats in the Senedd by five in the recent elections, "the Tories are riding the crest of a wave of success, driven by the popularity of the Great British Prime Minister de Pfrivolous Johnston, the total success of Brexit and the vaccine rollout, and we haven't reached the high-water mark yet!" he claimed. "Our policies for more roads that won't pollute the environment much, flags and statues have been warmly received by the public in West Britland. We will also open all West Britland ports to Trident submarines" and he dismissed opposition to this proposal as "the ravings of irresponsible peaceniks and motley green agitators". He conceded that there had been slips and blips but these are inevitable with the party "focused on the big picture". The advent of GB News will help get our message across and complement the helpfully right-wing and fair-minded inclinations of most of the print media, he said.
Mr Duckhouse went on to say, in an extension to the earlier policy announcement, that under a Conservative Government in West Britland, all statues would be given the "full rights of a person and issued with a library card and a bus pass".
Late news Tide turns for Tories in Chesham and Amersham in British England by-election.
Late late news GB News reports that recent by-election results were most fraudulent ever.
__________
---
Liz Truss, Minister Plenipotentiary and Travelling Salesperson, fresh from concluding exemplary trade deals with Easter Island (Op03) and Australia, has been awarded the latter's highest honour for foreigners, the Order of the Golden Cummerbund of Kalgoorlie (OGCK) in recognition of her assistance to the Australian economy. Their farmers have been particularly full of praise.
__________
The previous despatch (Op07) from Deep Nostril, Our Man in Cheltenham, had to be cut short for reasons of space. To continue…
"As for our outputs, some summaries, carefully vetted, are publicly available through ONS and the media. The Leak section publishes deniable material, designed to give credibility simply by its apparently illicit origin. The PR section issues suitably anodyne press statements and reports, the Fear section provides information designed to prompt UK arms purchases by international and domestic clients, while the Security section deals in the law and order truths deemed to be unsuitable for public consumption.
Nerd's Corner is our state-of-the-art optical visualisation research group (OV). Currently, they're working on infrared-sourced data that identified the heat signatures of different sex positions used by couples (and triples etc). We can guess which represents the dominant partner but cannot confirm it yet (as I mentioned in my last despatch). Preliminary results suggest that The Missionary is most frequently observed position (31.7%) in the research area (Pembrokestan).
I also mentioned the internal circulation of titillating data we collect in a regular newsletter for the amusement of staff and to help with staff retention and recruitment (Op06). We recently held a competition to name the newsletter. Tytbyts and SpyceSpy collected most votes, with the latter emerging as the favourite. For the eyes of your readers only Gnom, I plan to include excerpts of SpyceSpy in future despatches".
_________

Gnom recently reported the rebranding of Highways England as Great British Highways (GBH) (Op07), naming M Napoleon Haussmann as its head. More correctly, Dr Jacques Napoleon Haussmann will take up his post imminently. His Chief Engineer will be a Belgian, His Fragrance Nigele de Farage-Ballon, who is believed to be a distant relation of Great British England's own Nigel Barrage-Balloon.
"My new 'Jacques' roads' will give unparalleled mobility to all corners of your kingdom" Dr Haussmann said. "They would enable the UK Government to move resources very quickly to wherever there was a need to counter external threats and fishing vessels". Asked why he is planning to meet with the Department of Flags and Flagpoles (DOFF) Loyalty Conformance Inspectors (LCIs), he denied that the purpose of the Jacques' roads would be to move paramilitary forces quickly to potential trouble spots on the periphery to quell internal dissent. It is simply that the new roads will require the demolition of a cathedral and two hospitals, and the UK Government wants to ensure that local people fully understand why and are onside with its plans. "We'll be working closely with DReGI (the government's reliable information agency) and Usang (the nudge group) to ensure that dissent is minimised" he said. He was sure that GBH would prevail.
Dr Haussmann also marvelled at the breadth of the vision of the Great British Prime Minister de Pfrivolous Johnston in proposing major infrastructure projects like the Isle of Man roundabout, the Garden Bridge, the Estuary Airport and the Scotland-Ireland Bridge rather than social projects of limited value like schools and hospitals. He said that he was aware that discussions had already been held with the French Government of President Macaroon about the GBPM's latest idea for a barrage across La Manche (the English Channel). "The English dam (Le Dam Anglais) would be an extraordinary project and form part of a future Jacques' road that would facilitate tourism and immigration from the European mainland". In Bristurbia, West Britland, he noted that the Jacques' road will incorporate the as-yet unbuilt TRHABdPJ Superbridge (pronounced trabypij s'bij in the West Britlandese dialect), named after the GBPM (Op05), and described it as "a fitting tribute". He said that an official announcement of Le Dam Anglais will be made just before an upcoming by-election when voters may wish to register their support for the government in gratitude.
Meanwhile, an environmental pressure group has announced its total opposition to the proposed 'jack routes', as they termed them.
__________
The UK Government, and the Governments of Scotland and West Britland have just announced that there will soon be changes to the Common Sense Rules (Op07) that apply in each country. Common sense does not apply in Northern Ireland, the spokesperson added.
__________
Correction Dr Jacques Haussmann, the incoming head of GBH, has apologised for mentioning immigration in the context of a soon-to-be-announced barrage (Le Dam Anglais) across the English Channel. What he meant to say was 'truckloads of foreign workers anxious to work for low pay on Great British England farms and return home promptly when their contracts end'.
__________
Late News The SNP has said "This is not the right time for Michael Govid". One member claimed that there will never be a right time for the 'foolish' Michael Govid.
__________
Late Late News Four Lane Highway to Top of Yr Wyddfa (Snowdon) Proposed by GBPM de Pfrivolous Johnston in Latest Policy Flourish.
__________
Gnom