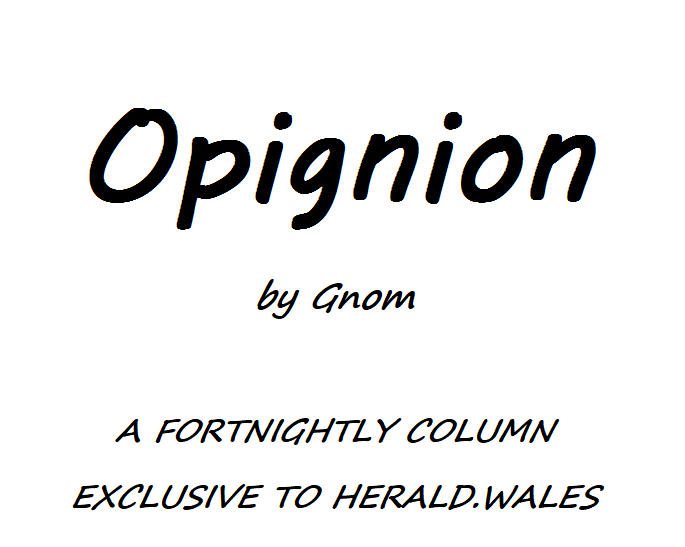 The Russian Navy has announced exercises in the South Atlantic, in the vicinity of Las Malvinas (the Falkland Islands).  Observers and possibly naval vessels from the Argentine Navy will join the fleet for the duration.  The area of the exercises, called Operation Mirror Image, lies between the islands and the South American mainland, a distance of some 700km (400BIM) between the respective territorial limits.  International shipping lanes will be fully respected.
Russia, like a large majority of countries, does not recognise the British claim to sovereignty over Islas Malvinas and its territorial waters, said the Navy spokesperson.  We note the occupation and administration of the islands by the British Government, some 12 770km (7940BIM) away in London.  "Accordingly, as part of Operation Mirror Image, we are planning a wholly premeditated provocation, like the recent incursion by HMS Defender into Crimean waters, when selected naval craft will enter the 12-mile territorial limit at a number of points for no more than 36min.  We are certain that world opinion will consider this to be fair and reasonable". 
__________
Strictly confidential news has reached Gnom of a skunk planning group concealed deep within the Conservative Party (codename NoLimits) now working on the arrangements for the re-election of the Johnston Government, scheduled for 02 May 2024 (but could be earlier). They anticipate huge public enthusiasm and another sweeping victory in the polls. Tentatively entitled The Second Coming, it will be an all-Union celebration. More circuses have been promised, but the price of bread is expected to rise acceptably as part of the Blue Brexit dividend. A second pregnancy is under consideration. It will also be marked by the re-decoration of the Great British Prime Minister's bedroom. Although the GBPM is thought to prefer the Grand Pasha look, he and his wife Cassie are also considering Regal, Imperial and Papal (two bed) styles. Readers may like to submit their own designs on a postcard…
__________
Known for his association with spectacular ideas which implode under increasing familiarity and closer scrutiny, the Great British Englishman, Nigel Barrage-Balloon, has been brought in to save the near-comatose GB News.
"I shall supply lift and blow" said Barrage-Balloon breezily, pausing over his pint. "Wind is never a problem for me, because I supply my own".
Noted for his good manners and kindliness, Barrage-Balloon said he would be presenting programmes that would be totally out of character for him. "At GB News, the ethos is to be slightly critical of just about everything, but respectfully so. As everyone knows, I have loads of self-respect, so that's a good start".
"I'll be championing the rights of British holidaymakers to travel anywhere, anytime and to return without quarantine, the right of all would-be immigrants and so-called refugees to be turned back and away from the Great English border, the right of English people to buy any or all parts of West Britland, and the right of British fish to be caught by British fishers fishermen working for foreign-owned British companies".
Barrage-Balloon is also expected to challenge the high wages of nurses, teachers, waiters, fruit-pickers, factory workers and other suspected lefties as a means of promoting economic growth. He said he'd be putting his ambition to become prime minister aside for now, especially as the Great British English Prime Minister de Pfrivolous Johnston was doing such a grand job.
__________
"The First Minister regularly complains about lack of access to the Great British Prime Minister de Pfrivolous Johnston but I never have that problem" the Leader of the West Britland Conservatives in the Senedd, Andrew Duckhouse (no relation) said proudly.
"My last visit to No 10 is a case in point. I was immediately ushered through to the GBPM's private flat. Cassie gave me Wolfie to hold, saying "Andrew, be a dear. Could you look after Wolfie for an hour or so, as I have a meeting with Bozzie now? I think he needs changing." Needless to say, Wolfie and I had a great time playing with blocks and cardboard boxes until she came back. Cassie said "The Prime Minister said hi and has given me a list of things he wants you to do". Of course, I said, I'll get on to them right now, and left by the rear exit. This is the sort of high-level intimacy with No 10 which can really work for West Britland".
__________

In an apparent coincidence, the Chinese Government has announced that its 500-strong fishing fleet, currently located off the Galapagos, will next move to the waters around Las Malvinas. It will be joined by units of the Chinese Navy that will take part in Operation Distant Shadow and stay in the area while the HMS Queen Elizabeth and any other British naval units remain in the South China Sea. Though a totally unrelated move, they will be coordinating closely with any remaining Russian colleagues and our Argentinian counterparts. Noting that fish do not respect boundaries, the spokesperson said that it was "inevitable that fishing boats would enter the territorial waters around the islands, but this would clearly be accidental and commercially driven, so no provocation would be intended".
"The Chinese Government does not recognise the de facto administration of the islands, nor the British claim of sovereignty. Nevertheless, we will send a courtesy Note to the Governor".
__________
Great British Highways (GBH), which is planning to build a new 'Jacques road' (Op08) through an existing cathedral (as yet unidentified) and said to be the only option, has announced plans for its replacement. A large marquee would be provided out of town at no cost to the parishioners. Inside, a variety of Great British English brands will be offering a range of quality religious retail experiences. "This should appeal to those of any faith, and those of none" the GBH spokesperson said.
___________
It has been announced that the 40 new hospitals promised by the GBPM will be supplied by OK-YAH!, a Great British English company with its headquarters in Guangzhou. The flatpack modules will be assembled by specialist Chinese crews able to read and hopefully understand the assembly instructions. "Very soon, we'll have 40 new flatpack Nightingales in operation" said the GBPM jubilantly.
__________
After the overwhelming success of the First Great British English Flag Day (GBEFD 1) in Bradford, plans are well underway for GBEFD 2 to held on Friday 24 June 2022. Kashel O'Bon, founder of the National Organisation for Britishising Others (NOBO) has announced that a 56p booklet on how to practice for Union Flag Day, including a section on doffing hats and curtseying in front of the Union Flag, will be distributed to all households in the UK. "I'm from Northern Ireland and we certainly don't need the booklets there. We'll be British long after the Union has ceased to exist!" O'Bon quipped.
Late News The UK Government has announced that it will take over NOBO, and rename it Britons Over all Nations by Government Order (BONGO) as a section of the Department of Flags and Flagpoles (DOFF)(Op03). Its preparations for Union Flag Days will be assisted by the Union Strategy and Nudge Group (Usang)(Op06). Kashel O'Bon will become a director of DOFF.
___________
The Football Association of West Britland has been widely criticised for its clumsy handling of the shake-up of women's football in the region. The travel rigours that faced West Britland during Euro 2020 have similarly been held up as an example for UEFA incompetence. Continuing stories of bribes and kickbacks dog competitions at every level up to and including the World Cup. Mere governments are in their thrall. The members of the various FAs must be glad they're not answerable to anyone but themselves!
___________
Gnom