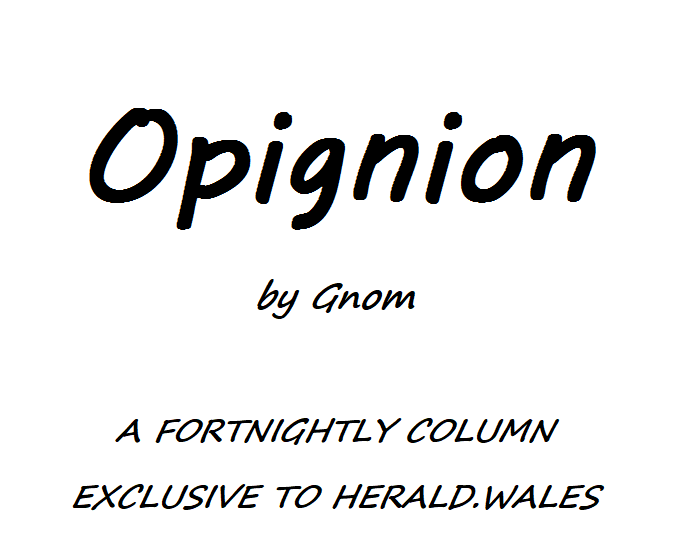 RUGBY fans will undoubtedly be looking forward to the on-off-on South African Tour by the British and Irish Lions. Meanwhile, plans are well-advanced for a Home Tour should a replacement become necessary. The Rugby Football Union has understood that a tour of the Home countries would not generate the same fervour as the South African tour, which may still go ahead.
Unfortunately, the replacement Home Tour may not be plain sailing either. Already the Irish Taoiseach, Paddy O'Vostok has asked "well now, why exactly would we be wanting rugby players from the Republic of Ireland to take part in a British imperialist exercise, purporting to strengthen their Union?"
The Rugby Union have responded with a conciliatory gesture. They have offered to extend the Home Tour to include a match in Dublin. Over my dead body, said a Sinn Féin member. Do they think it's the 1920s again? Ireland is not part of 'Home', and it seems as if Wales and Scotland are not all that keen on the concept either.
Meanwhile, the European Research Group (ERG) has complemented the Rugby Football Union for its diplomatic adroitness and sensitivity.
__________________
Sir Keir Starmer is turning out to be such a damp squib and a Blair clone! Disappointing, but he is at least giving this hopeless government as much help as he can! Labour supporters might well query if that should really be Starmer's role. Nevertheless, with the objective of improving the viewing experience, Gnom proffers some sample questions that might assist him at PMQs…
Has the Prime Minister come to the House today to offer us his usual litany of half-truths, logical slides and ignorance, or another bout of whataboutery, or both?
Would the PM reply to my next question on test and trace with bluster and obfuscation?
Would the PM decline to answer any question of mine that carries the slightest implication of his personal or his government's incompetence?
Would the PM like to demonstrate his capacity for sidestepping questions and refusing to answer them?
Would the PM like to confirm that he is considering doing a correspondence course on 'how to be a prime minister'?
__________________
Breaking News!
Wales to be Renamed West Britland Gnom outlines the radical constitutional shake-up
Overnight, the UK Government has announced far-reaching constitutional changes for Wales, including its renaming as West Britland. While the unionist parties (Conservative, Labour, UKIP and Liberal Democrat) are expected to support the initiative, a strong reaction is anticipated from Plaid Cymru and the independence movement more generally. A Yes Cymru spokesperson said that the struggle for independence will continue despite this setback, "typical of the characteristically highhanded treatment of our country by the Westminster Government".

One action likely to be particularly popular in many parts of Wales is that the National Assembly will be disbanded immediately. The Senedd chamber is to become the performance space for the all-English S4C's new programme, Strictly Come West Britland Morris Dancing. St David's Day (01 March) will now become Happy Amalgamation Day, or HAD, and celebrated accordingly. A satrap will be appointed shortly.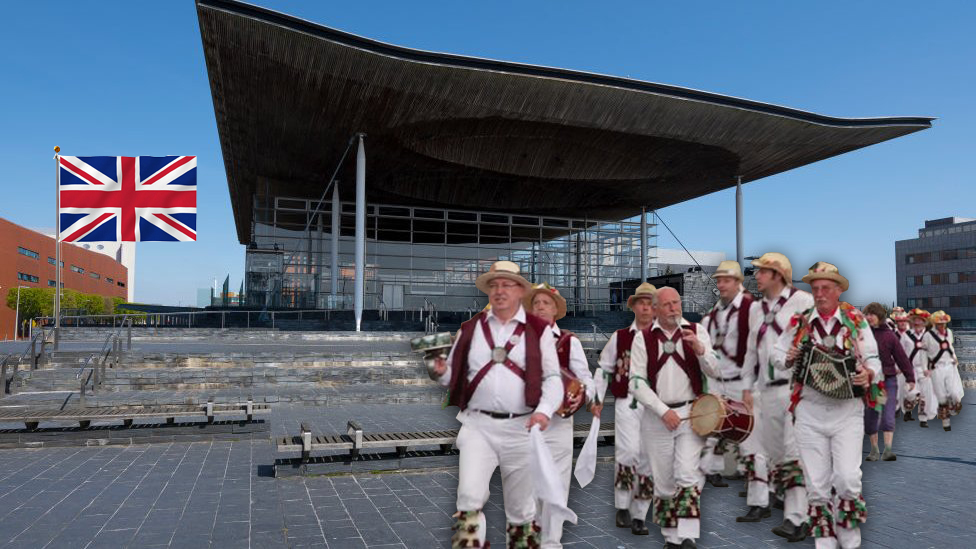 In early reactions from UK business leaders, they broadly welcomed the changes. One said, "We are all familiar with branch office insubordination, but from Cardiff it was insufferable." Another said we welcome assurances from the UK Government that the so-called Well-Being act will be scrapped forthwith. A Chief Executive in Cardiff approached for comment admitted that the former Welsh Government was often very generous with the business sector, but it expected to benefit with similar largesse from Westminster.
The former Wales rugby coach, Warren Gutted, said that he was confident that the contribution his players would make to the national team would ensure that England always won the Five Nations in future. Mr Gutted has since declined the England Rugby Union's offer to coach the Cornwall under-19 women's team and will seek opportunities elsewhere.
Oddie Jones, the England Rugby coach, said that there may be a couple of places on the bench for ex-Wales players "if they can prove themselves. Four or five nations is surely plenty for top-tier northern hemisphere rugby". A RFU spokesperson said "We're very pleased to have the Edward I Stadium (the former Millennium Stadium) available for England B and second-tier international games."
Welsh will cease to be an official language anywhere in the UK. But in an apparent concession to the Welsh Language Board, the West Britland rugby clubs have agreed to commission a special Welsh translation of that popular song, "Swing Low, Sweet Chariot". This will be printed in rugby programmes, so it can be sung with the fervour typical of this part of England, a spokesperson said.
An England Cricket Board member said that "We've avoided using our official name, the England and Wales Cricket Board, at every opportunity, so we're pleased we can drop Wales now. But we can assure the West Britland cricketing fraternity that international cricket will continue at Sophia Gardens. Next year, they'll see the spectacular Uzbekistan Eleven, who play on horseback, and France, Syria and Japan are proposing to tour. We'll organise it all for you."
More soon…
__________________
Gnom