Logan Mwangi: accused youth had 'desire for violence'
Andy Chandler, 4 months ago
2 min

read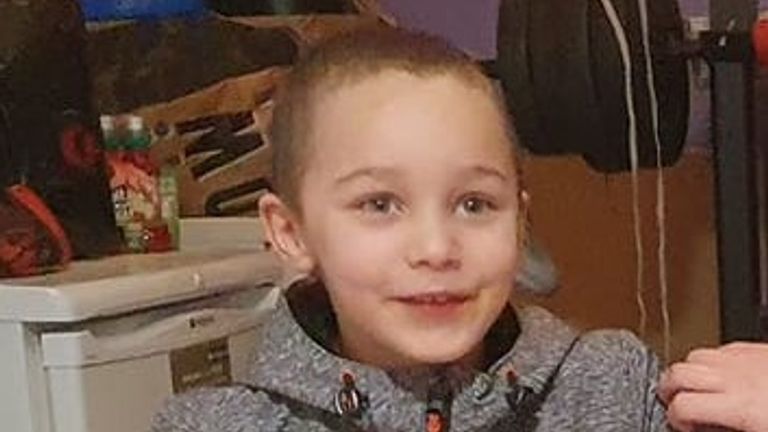 FIVE-YEAR-OLD Logan Mwangi was found dead in the River Ogmore on July 31, 2021.
The young boy had suffered injuries so severe that one pathologist described them as similar to what "you would expect to find….as a result of a fall from a great height or a high-velocity road traffic accident".
Three people are currently on trial at Cardiff Crown Court for Logan's murder, they include Logan's mother Angharad Williamson, 30, of Lower Llansantffraid, Sarn, Bridgend, stepdad John Cole, 40, of Maesglas, Ynysawdre, Bridgend, deny his murder.
All three, including a third defendant, who cannot be named for legal reasons, have all entered not guilty pleas to the charge of murder.
The unnamed youth accused of murdering the five-year-old-boy had previously displayed a "desire for violence", the court heard.
The court heard from the unnamed youth's former foster parents who told the court that the youth displayed a "desire for violence" by "sparring" either on his own or with anyone else who visited the home "as if to prove he was bigger and better" than anyone else.
The former foster-mother, who cannot be named for legal reasons, then described hearing the youth talk about horror film series 'The Purge', during that conversation the youth said that when the new film came out he was going to kill her, her husband, her daughter and the family dog – she also said that the comment had "horrified" her. 
The court then heard that the foster mum told the teenager's social worker about what was said but "she just brushed it off as if it was nothing".
The foster father also gave a similar account in his evidence to the court saying he was terrified of the teenager and what he might be capable of.
He went on to describe one specific occasion in which the unnamed defendant had told him through gritted teeth that he wanted to "punch his lights out" and kill both him and his wife.
All three defendants have also been accused of perverting the course of justice, including washing blood stained bed linen, removing Logan's body and placing it in the river nearby, removing his clothes and falsely making a missing person report.
Both Williamson and the youth have pleaded not guilty to both offences while Cole denied the murder charge but has admitted to perverting the course of justice.
Williamson and Cole have also been charged with causing or allowing the death of a child, which they both also denied.
The trial continues….
Related posts