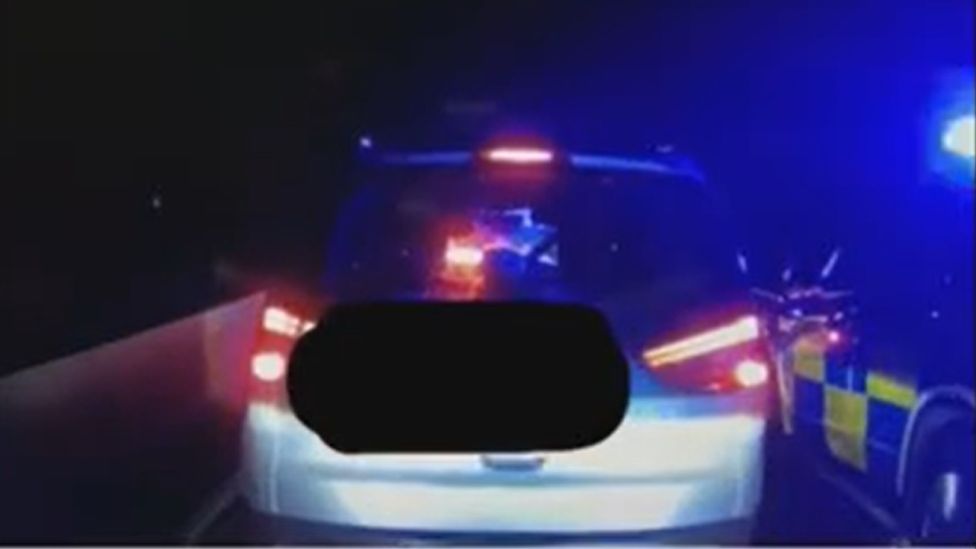 A GANG of six people kidnapped a child after they feared the child was the victim of 'satanic abuse'.
A month-long trial was held at Caernarfon Crown Court in July 2021, however a court order was imposed on the case, which prevented any press coverage of the trial. However the restriction has now been lifted.
Caernarfon Crown Court heard how a child – who cannot be named for legal reasons – was snatched from their foster mother's car in Anglesey in November 2020.
Eight people were originally believed to have been involved with the kidnap.
Hill, Jane Going-Hill, 60, of Pump Street, Holyhead, and Kristine Ellis-Petley, 58, of Ffordd Tudur, Holyhead, all pleaded guilty to conspiracy to kidnap.
Wong, of Pied Bull Court, Galen Place, Camden, Janet Stevenson, 67, and her husband Edward Stevenson, 69, both of Parnell Close, Maidenbower, Crawley, all denied the charge, but were found guilty by a jury.
Karren Sawford, 48, was cleared of all involvement.
The eighth defendant, Robert Frith, who was due to face the charge, was found dead in his prison cell last year.
Former Psychiatric nurse, Robert First was found in his cell while he was remanded into custody at HMP Berwyn on November 14, 2020.
The circumstances around Mr Firth's death have not being treated as suspicious.
An inquest into the eighth defendant's death was opened and adjourned in November of last year.
All six defendants will be sentenced in September.
During the trial, the court heard how Anke Hill, 51, snatched the child from their foster mother's car outside their home.
Wilfred Wong, 56, threatened the child's foster mother with a knife, the court heard.
The foster mother's child was also in the car at the time of the incident.
The court heard how Wong, a campaigner against satanic ritual abuse, was contacted by Hill, who believed the child was a victim of satanic abuse prior to being fostered.
The allegations were investigated by police, but there was not enough evidence to support the claims.
A phone record produced in court showed that Hill and Wong had discussions spanning many hours over the phone. Wong helped Hill contact Janet Stevenson, a counsellor who works with victims of satanic abuse.
The gang members worked with him to construct a complex scheme and plan involving code names and a clandestine rendezvous at a railway station in Bangor, where one arrived by train and followed the other through the city at a distance.
A horsebox with a secret compartment was also considered by the conspirators as a means of smuggling the child.
Hill snatched the mother's child from her as they were returning from school on November 4, while Wong threatened her with a knife. The same knife was then used to slash a tyre on the mother's car.
For legal reasons, the foster mother cannot be named, but she held onto her child to prevent them from being dragged away. She told the court: "The child was terrified. They kept calling my name and asking me to help. I tried to hold on as much as I could.".
"But then someone came round the back of me and held a knife to me and told me to let go."
In a vehicle with fake number plates, the child was taken to a country lane outside Bangor, while in another car, Hill, Wong, and the child were prepared to travel to south-east England
Going-Hill and Kristine Ellis-Petley acted as lookouts on the bridges from Anglesey to mainland Wales to spot any police activity.
Once police became aware that the child had been taken, after being immediately alerted by the foster mum, they quickly pieced together the associations between members of the group. The hire car was then seized later that night by officers on the M1 in Northamptonshire.
In his denial, Wong stated he was in north Wales for a short walking trip and had arranged to get a ride back with the Stevensons.
He told the court: "I'd have been more of a liability than a help with any abduction plan. I would have been too old and too slow for that sort of thing."
His story did not convince the jury, and he and the Stevensons were convicted after eight hours of deliberation.
Janet Stevenson's lawyer has indicated she will appeal the verdict.
Related posts