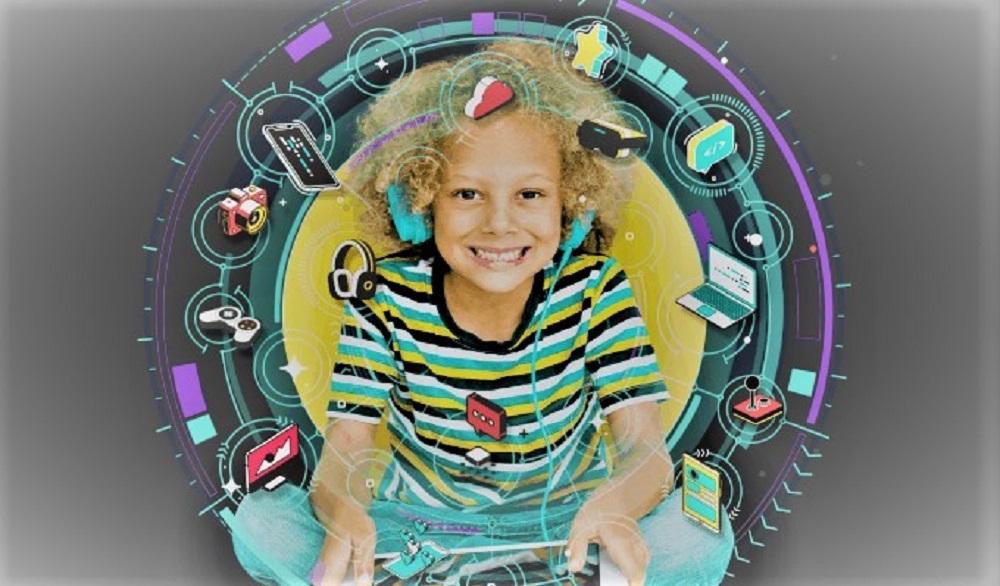 THE TECHNOLOGY sector is a fast-moving, rapidly growing industry that is changing daily. Not only has technology enriched our lives by making information easy to access, changing the way we all connect, it has also created a range of job opportunities and experiences that many miss out on due to a lack of education in the sector.
The outdated school curriculum makes the worsening digital skills gap in the UK a tough one to fight against, but teaching students tech-based skills will help this generation flourish in the years to come.
Jill Hodges founded Fire Tech (www.firetechcamp.com) in 2013 in response to the realisation that the more user-friendly tech products become, the further people get from coding and understanding how tech works.
Fire Tech offers a range of courses in coding, creating and making, such as video game design, digital music production, and creative coding courses. Fire Tech has delivered over a million hours of learning globally, both face to face and online.
Shedding more light on the importance of students learning and being educated in tech-based skills, Jill, gave the following advice on why learning these skills could change their lives:
Encourages the belief that learning is fun
Teaching through games and interactive online courses offers a fun, productive learning process where students can be exposed to a variety of elements to develop key skills; not just tech-based but problem-solving too. Like learning languages, if students are exposed to this form of teaching from a young age, the immersive approach means they can absorb information faster and more efficiently, whilst still ensuring they are enjoying the learning style.
2. Allows them the opportunity to apply to a greater range of jobs when they are older
We are experiencing a digital revolution where students can develop key life, tech-based, and problem-solving skills that they can one day use to become the next generation of expert game developers or digital leaders. Courses in gamification, AI, and coding make learning fun and interactive, meaning students are engaging with content they enjoy and are ultimately bettering their own personal skills. This means that later in life, these skills can put them in a position where they are able to apply for a range of jobs in varying sectors of their choice, taking the technology world by storm!
3. Teaches them how to be responsible online
The only way to teach students how to be safe online is to ensure they are learning on and about it, can question things they are unsure about, and research to make their own judgements about what is safe online. Through interactive-based learning, we can provide students with the tools needed to heighten their awareness of the potential online dangers, and help them develop skills to make the best decisions when faced with problems online.
4. Encourages students to problem solve
Outside of the classroom or online courses, students will encounter complex problems in the real world and will need to have the ability to find a solution. For many young people, problem-solving does not develop naturally, so putting them in situations where they are doing so regularly helps to facilitate these skills. Online courses in coding, tech, AI, and hacking all throw up complex problems where students have to explore creative ways to find solutions to solve the issue. What's more, learning through tech-based programmes is highly engaging and students love this fun element of education.
5. Supports a wide range of learning styles
There are 3 main types of learning styles: visual learners, auditory learners, and kinaesthetic learners, with many students being a mixture of these styles. The beauty of students learning skills through technology is that all three of these learning styles can be supported. Through the use of iPads, computers, gaming programmes, and online courses, students can learn in ways that support their styles, helping them to absorb/retain more information when compared to a teacher dictating to them with a pen and whiteboard.
6. Develop transferable skills and accelerated learning
In today's workplace, candidates need more than just a strong CV and a degree, which is why students being well equipped in tech-based skills allows them to move ahead of their competition. There are huge shifts in the way businesses operate, from AI to machine building and coding; if students can understand how tech works, it enables them to flourish with transferable skills in an industry of their choice. Linking to problem-solving, the project-based nature of tech-based learning encourages students to have a mindset that allows them to break down complex problems. These types of skills are highly sought-after, especially considering today's digital skills gap crisis.
7. Technology empowers creativity
Technology allows students to engage in meaningful activities, explore their own potential, and enjoy the process at the same time. For students who struggle to concentrate in the classroom, tech-based learning is like the magic cure for boredom, simply because students have to interact and participate. Students learn how to become more adaptable, allowing them to become critical thinkers, which in today's society are key skills that students need that can be applied to everyday life.
Related posts