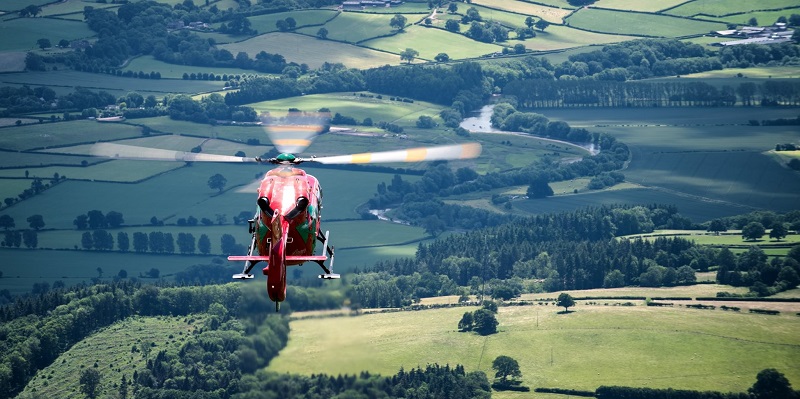 Students and staff at Aberystwyth University have voted Wales Air Ambulance to be its Charity of the Year for a second year running.
The announcement was made at the beginning of Air Ambulance Week (6-12 September 2021) which sees air ambulance charities from across the UK coming together to deliver the vital message that Every Second Counts and Every Penny Matters when saving the lives of people with a sudden life-threatening injury or medical emergency.
Professor Elizabeth Treasure, Vice-Chancellor of Aberystwyth University, said: "I am very pleased that our staff and students voted to raise funds for Wales Air Ambulance once again this year. Much of our usual on-campus fundraising has not been possible over the last year due to the pandemic, but as restrictions relax we look forward to being able to support this vital life-saving service through more fundraising activities during 2021-22."
Mark Stevens, Wales Air Ambulance Fundraising Manager, responded to the news saying: "We are so excited to be chosen as Aberystwyth University charity partner for the coming year. Our previous partnership proved to be one of the most fun and enjoyable we have had and now, we want to build on that. With fundraising income still significantly lower due to the pandemic we will make the most of this opportunity and work closely with staff and students to make a big difference not just in donations but in relationships."
Since 2012 Aberystwyth University has been selecting a Charity of the Year as a fundraising focus for staff, students and the community.
Related posts