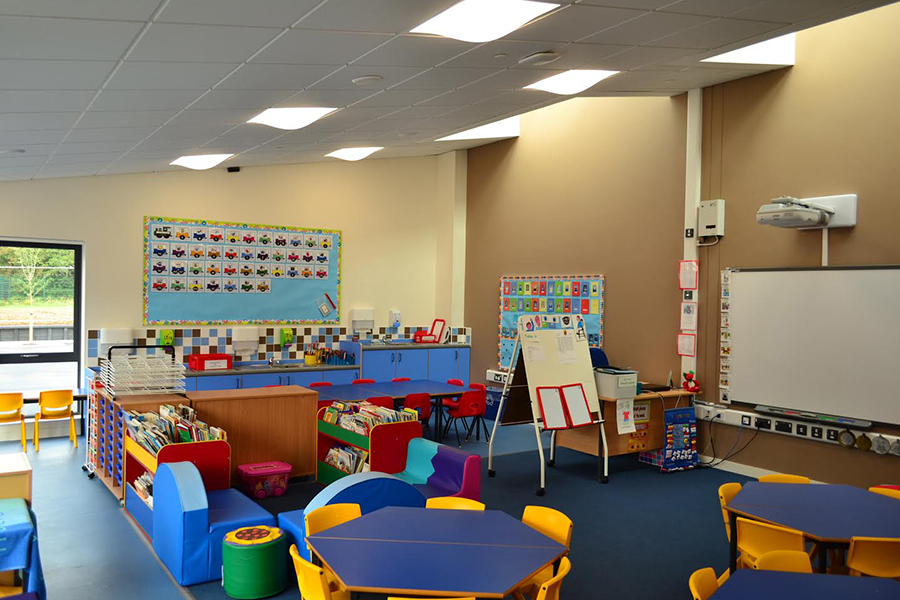 WALES' teaching unions reacted cautiously to the Welsh Government's announcement of a phased return to face-to-face schooling.

Most under-16s in Wales have not attended school since before Christmas. At that time, a rolling series of lockdowns in schools combined with parents' anxieties to cut classroom time.

At the last minute, the Welsh Government abandoned a planned return to direct teaching for the current school term.

Since January, the overwhelming majority of under-16s have got their lessons online.

FIRST MINISTER SETS TARGET

Last Friday (Jan 29), Mark Drakeford announced the youngest children in Wales could begin returning to school after the February half-term. Their return will depend on rates of coronavirus continuing to fall. 

Rates of coronavirus across Wales have fallen below 200 cases per 100,000 people for the first time since early November. And every day, thousands more people receive their first dose of the Covid-19 vaccine – the latest figures show almost 11% of the population have been vaccinated.

The return to primary school will be planned in a phased and flexible way from February 22, if the public health situation continues to improve. Students studying vocational qualifications will also be among those prioritised for the phased return to colleges.

However, those studying at Welsh universities will not return to their campuses until after Easter.

SCIENCE & SAFETY MUST LEAD WAY

Dilwyn Roberts-Young, UCAC General Secretary said "Everyone wants to see a return to face-to-face learning as soon as it is safe to do so – the advantages for children, young people, families and staff are clear.

"We welcome the fact that the final decision about any possible phased and flexible return will be based on the latest scientific and medical evidence. We note the need to provide schools and colleges with sufficient notice to put the relevant arrangements in place, before half term.

"We will continue discussions with the Welsh Government, local government and Further Education colleges to ensure that any return is as safe as possible for everyone. We will certainly be raising the issue of vaccinating staff in these discussions, as well as the need to ensure support for the mental, emotional and physical health of staff and pupils."

First Minister Mark Drakeford said: "We are making steady progress in bringing coronavirus under control once again. Every day, the vaccination programme is speeding up as more people are vaccinated and more clinics open. Each vaccine is another small victory against the virus.

"We've seen a really welcome fall in cases of the virus all over Wales, but they are still too high and the NHS continues to be under intense pressure.
"We need to keep the lockdown restrictions in place for a little while longer to help us bring rates of the virus down further. If we can do this, we will create the headroom we need to get children back to school after half term – starting with the youngest at primary schools

"We will work with teachers, colleges, local authorities to plan for the safe return of children to school over the next couple of weeks and keep parents updated."

CAUTION CALLED FOR
NEU Cymru's Senior Wales Officer, Gareth Lloyd, said: "We welcome that Welsh Government want to use any 'headroom' created by sustained efforts to suppress the virus, to support the education sector. We have highlighted the need for a range of measures to be put in place – such as smaller class sizes and social distancing. NEU Cymru continues to work with the Welsh Government to try and make any wider return as safe as possible. 

"We must be mindful that everyone will be apprehensive about a potential rise in the virus levels if we open up too quickly, so a phased approach is welcome, as a safe return is essential. 

"It is really important to remember that schools and colleges are open now, and that education professionals are working hard to support children and young people with their learning, through this challenging time for everyone. Educators want a full return to the classroom, as nothing is better than face-to-face learning for everyone. But sadly we are not in that place at the moment."

Laura Doel, director of school leaders' union NAHT Cymru, said: "It has been a challenge for families to juggle employment and home-learning, and school leaders want to see nothing more than pupils back in class as soon as it is safe to do so.

"But it is clear that there are still too many unknowns, such as the effectiveness of the vaccine and the pace at which infections are falling, to put the February 22 date firmly in the diary yet.

"Talks have already begun between the Welsh Government and trade unions to make sure that there is a workable plan for lifting the lockdown. This includes reviewing all of the safety measures that schools have been using up to now, to make sure they are still effective.

"The Welsh Government will also have to put effort into reassuring families that it is safe to send their children back to school – there is a confidence test the government must pass to make the return a success.

"It is also important that the teaching workforce is prioritised for vaccinations. This would give confidence as well as providing a better chance that once lockdown measures are lifted, children's education is less likely to continue to be disrupted by staff absence and illness."

VACCINATE TEACHERS

The Welsh Government has so far resisted calls to move teachers up the priority list for vaccinations, although Suzy Davies, the Conservatives' Shadow Minister for Education first called for it to do so at the beginning of January.

Speaking on January 8, Suzy Davies said: "Welsh Conservatives have called for early vaccination of school staff. Everyone recognises how the virus has damaged education, affecting pupils and teachers alike, and no stone should be left unturned."

At the same time as making that call, Mrs Davies highlighted the digital deficit which discriminates between those with access to devices to enable remote learning and those without. This week, the Welsh Government confirmed it had provided thousands of devices and means of access to school students in need but could not identify how many children remained without online access.

Responding to the First Minister's announcement last week, Suzy Davies said: "The effectiveness of remote online learning across all age groups during the pandemic has been at best patchy, and our young people's education has consequently suffered terribly for almost a year now.

"So, we welcome the announcement that a phased return for pupils, beginning with primary-aged ones, will begin from February 22. It's what Welsh Conservatives have advocated as a safe and sensible approach to take knowing that Coronavirus doesn't seem to follow any sort of predictable pattern.

"What we want now is a can-do, will-do attitude to opening all our schools as quickly as possible"

"We're all hoping that this lockdown will be the last one, and Welsh Conservatives will work with the government to make this happen because too many futures depend on it working."

Plaid Cymru's Shadow Minister for Education, Siân Gwenllian MS said that the safety of all pupils and school staff should be the main driver of policy in preparation for the reopening of schools.

Ms Gwenllian continued: "The UK Labour Party has called for teachers to be vaccinated, suggesting this be done during half term week ahead of schools re-opening. Yet – in Wales – the Labour government has ruled out prioritising giving teachers the vaccine.

"The safety of all pupils and school staff should be the main policy driver as we prepare
 
"Vulnerable groups should not be de-prioritised as the vaccine is rolled out, but the staff in school settings should be added to the second tranche of the rollout unless sufficient vaccine supplies allow them to be included earlier. This will give maximum confidence that schools can re-open as safely as possible."
Related posts