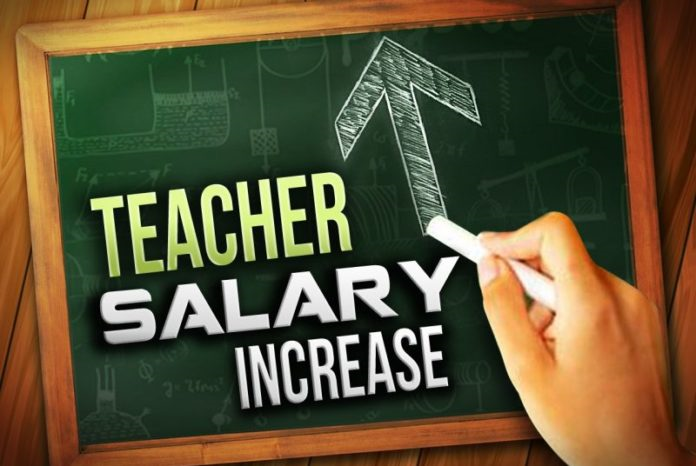 DESPITE a pay-freeze for teachers in England that means it will get no extra help towards paying teachers' wages, the Welsh Government last week announced it would accept the recommendations of the Independent Pay Review Body and give teachers in Wales a 1.75% pay rise.
Making the announcement, Jeremy Miles MS said: "Given the UK Government's decision to freeze public sector pay, the Welsh Government did not receive any additional funding through the Barnett formula to provide for public sector wide pay awards in 2021-22, with the exception of the NHS and those on the lowest wages.
"This is a decision of the UK Government's making but has a direct consequence for Wales.
"It was intended that local authorities would meet any additional costs arising from this pay award from the increase in funding allocated to local authorities from the Welsh Government via the Revenue Support Grant, combined with provision from local authorities' own revenue raising powers.
"Following discussions with local authority representatives on ongoing and exceptional budget pressures as a result of the pandemic this financial year, I can confirm that, in addition to the funding already provided, we will provide a further £6.4m towards supporting the cost of the pay award in schools and sixth forms this financial year.
"In announcing this Teachers' Pay award, I recognise that negotiations between Further Education colleges and unions are ongoing.
"The Welsh Government has a long-standing commitment to pay parity between teachers in school and lecturers in Further Education.
"Therefore, in addition to the funding already provided to the Further Education sector, we will also provide a further £1.5m towards supporting the cost of the pay award in Further Education Institutions this financial year."
Plaid Cymru's spokesperson for Education, Siân Gwenllian MS said: "Providing a small uplift in pay for our hard-working teachers goes some way in showing our appreciation for the work they do.
"It also shows the benefit of devolution: that Wales is able to provide this uplift, without having to first wait for Westminster to fund something similar in England.
"But much more needs to be done to improve not only pay, but working conditions also.
"During the pandemic our teachers truly showed their worth, but with one in three teachers quitting the classroom, the Welsh Government must expedite their review into teacher pay and conditions, and seek more ways to show they truly value this profession.
"Plaid Cymru has previously called for development of career pathways including mentorship schemes, a government funded master's degree, in-career sabbatical breaks and reforming incentive schemes.
"We also agree that the starting salary of teachers in Wales should be raised to £30,000 to attract more people into the profession."
Dilwyn Roberts-Young, Secretary General of UCAC said "We welcome the fact that the Welsh Government, on the recommendation of the Independent Welsh Pay Review Body, has decided to award a pay rise for teachers in Wales.
"The profession has worked in extremely challenging conditions over the last 18 months and fully deserves this acknowledgement.
"We realise that this was not an easy decision for the Welsh Government to make in light of the Westminster Government's decision to freeze teacher salaries in England and resulting lack of Barnett consequential funding.
"We therefore appreciate the additional contribution that the Welsh Government has announced today which goes at least some way towards funding the pay rise for schoolteachers and further education lecturers.
"We would not want to see a reduction in school budgets as a result of the pay award.
"We look forward to contributing to the forthcoming comprehensive review of the structure of teachers' and leaders' pay and conditions.
"UCAC is proud to be contributing to a process that creates a pay and conditions structure for teachers that aligns with the structure, values and priorities of our education system in Wales."
Related posts