THANKS to its amazing natural beauty, Wales regularly attracts production crews for shoots across the country.
Most of the time, these are small elements of a wider production, however in recent years bigger productions have used Wales as a backdrop for some huge blockbuster hits.
Here are five of the most notable films shot in part in Wales:
Harry Potter and the Deathly Hallows: Part 1 & 2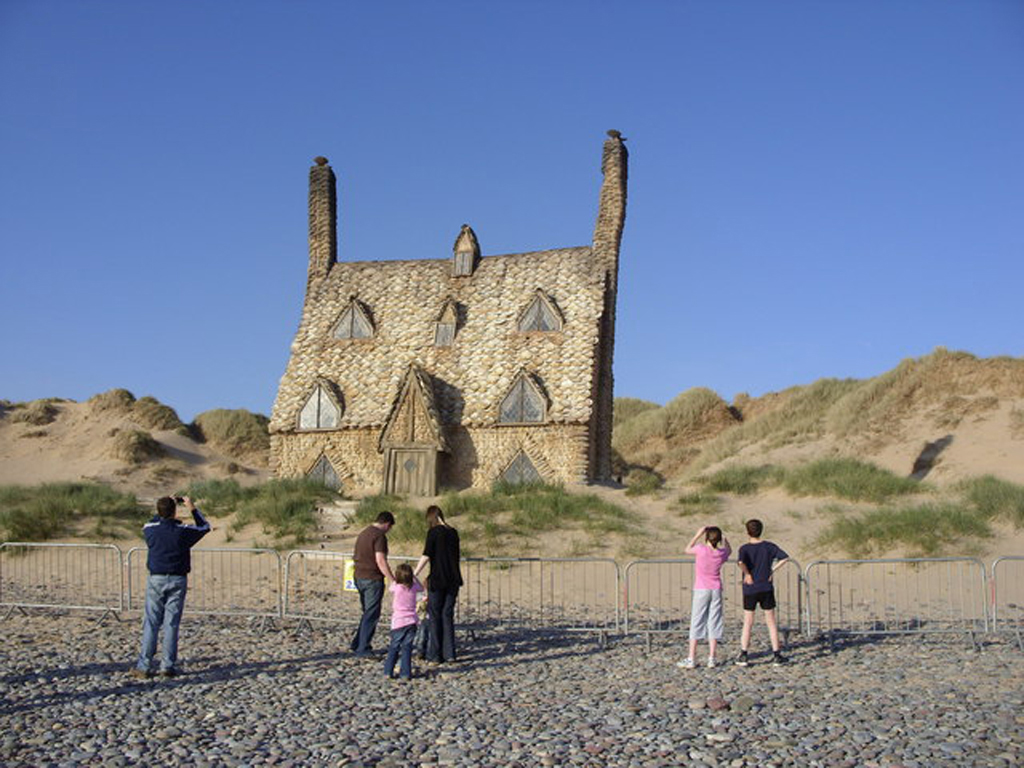 Freshwater West in Pembrokeshire is location used for filming 'Shell Cottage on the outskirts of Tinworth' from Harry Potter and The Deathly Hallows. 
It is used for the scenes where Bill and Fleur live, and where Dobby takes the prisoners to from Malfoy Manor in Harry Potter and The Deathly Hallows Part 1 and Part 2.
The significance of Freshwater West for most Harry Potter fans, though, is the Shell Cottage filming location and the beach where Dobby dies and where his grave can be found.
Filmed between May 11-15 in 2010, it attracted fans from around Wales, with many locals having stories of meeting the cast and crew, despite the high security.
The amazing detail of the shell roofing was completed with plastic moulding. Whilst the cottage itself was filled with water containers to make sure the house didn't blow away in the wind.
Long after the actors and film crews left, a memorial stone was placed at the exact spot where the elf was buried.
However, at times, his grave is unfortunately taken by tourists.
One local said: "When we went looking for it the other week, I am sure it wasn't in the same place as I remember it being a few years back.
"I expect someone will make a replacement if that one doesn't come back.
"All that remains at the spot is a small pile of pebbles."
Some fans were lucky enough to get autographs from some of the stars, including Harry Potter himself, Daniel Radcliffe, as filming was underway.
Robin Hood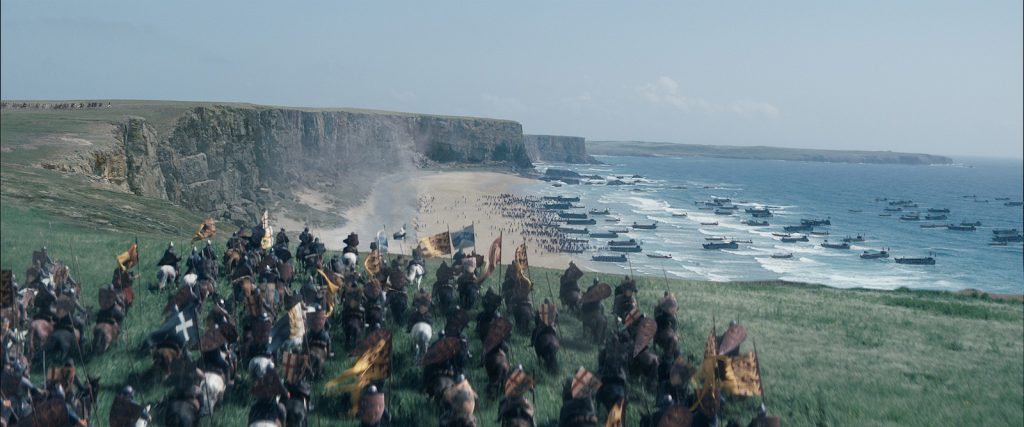 Sticking with Freshwater West, the 2010 film Robin Hood also used the beach as a location for one of its epic battle scenes.
The film, starring Russell Crowe, depicted the French invasion of southern England.
Film crews took residence in local hotels in the summer of 2009 and spent five weeks filming.
A cast and crew of more than 800, including 450 extras, took to the beach to film epic battle scenes for the Universal Pictures production.
There were also 130 horses making an appearance, which had been stabled nearby, and a medieval settlement comprising of thatched huts, traditional coracles and makeshift shelters were constructed.
Twin Town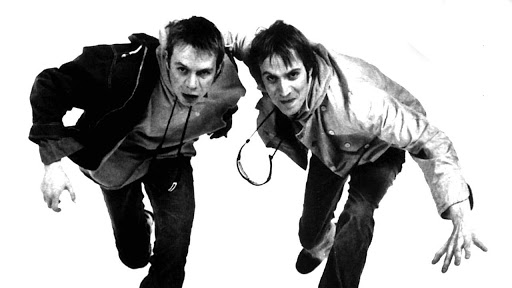 Twin Town is a 1997 Welsh dark comedy crime drama film filmed mainly around Port Talbot and set in Swansea.
It stars real-life brothers Rhys Ifans (in his first major movie role) and Llŷr Ifans (credited as Llyr Evans) along with Dougray Scott.
The 1997 TV documentary Shoot Out in Swansea: The Making of "Twin Town", by Richard Barber, looked at the making of Twin Town and featured interviews with the cast and crew of the film.
In April 2009 director Kevin Allen revealed plans for a sequel, stating that Rhys and Llŷr Ifans were willing to reprise their roles.
The plans for a sequel, which would have seen the pair return from North Africa as Muslim converts, were called off in 2012, however, when Allen changed direction in his life and became a pig farmer.
However, in 2019, plans resumed.
Named Tin Town – after the historical association with the tinplate industry held by Llanelli, where the film is set – it's been described as more a 'companion piece' to the original than an official sequel and looks to focus on its antihero siblings' move into the world of cannabis farming.
"What happens with legalisation – as has happened in America – [is that] the small independent growers are getting nudged out very quickly by the big corporate guys," he said.
"That's what happens with this."
World War Z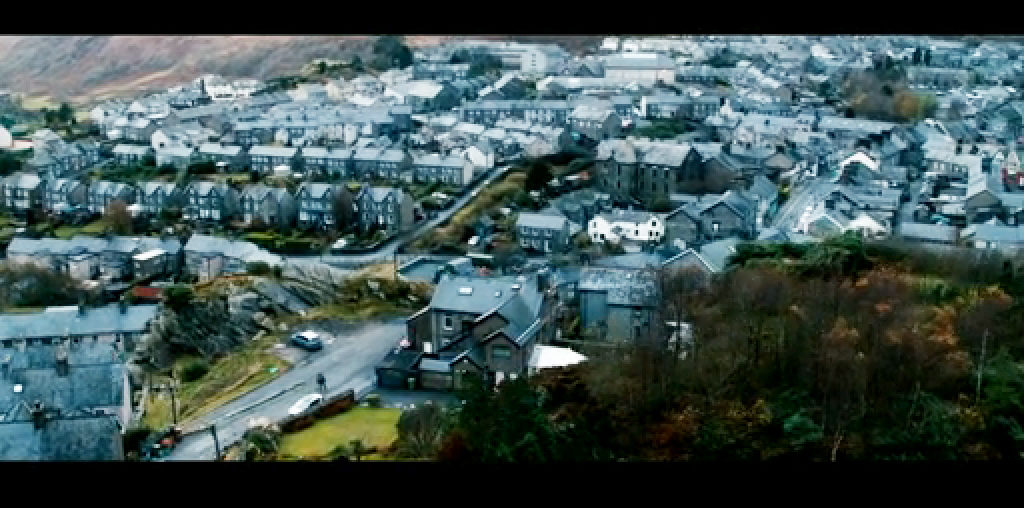 When a global zombie outbreak occurrs in a film, you don't usually end up in Wales when it comes to Hollywood blockbusters.
However, that is exactly what happens in 2013's World War Z, starring Brad Pitt.
For the film, 2nd unit photography took place in Blaenau Ffestiniog, Gwynedd which filled in for the 'outskirts of Cardiff' in the scene where Brad Pitt heads to the World Health Organisation laboratory after his plane crash lands in the neighbouring Valleys.
Brutalashell.com was not a fan of this location and how the film wraps up, however.
"The ending , where Pitt finds himself in Cardiff with a host of British TV actors feels tacked on.
It's still quite effective in that it gives us a taste of the tension first created in the opening sequence, but it feels alien to the rest of the film as a whole."
Variety were kinder, calling it "the film's most elegantly crafted setpiece."
The Hollywood Reporter said: "The sequence is a fairly simple, reasonably well-executed cat-and-mouse game in which our heroes are forced to sneak through a zombie-occupied building to grab a substance that may hold the key to stemming the war's tide.
"Its quiet, pared-down nature contrasts strongly with everything that's gone before, which – although not a bad thing – wraps everything up rather flatly and too quickly."
The Edge of Love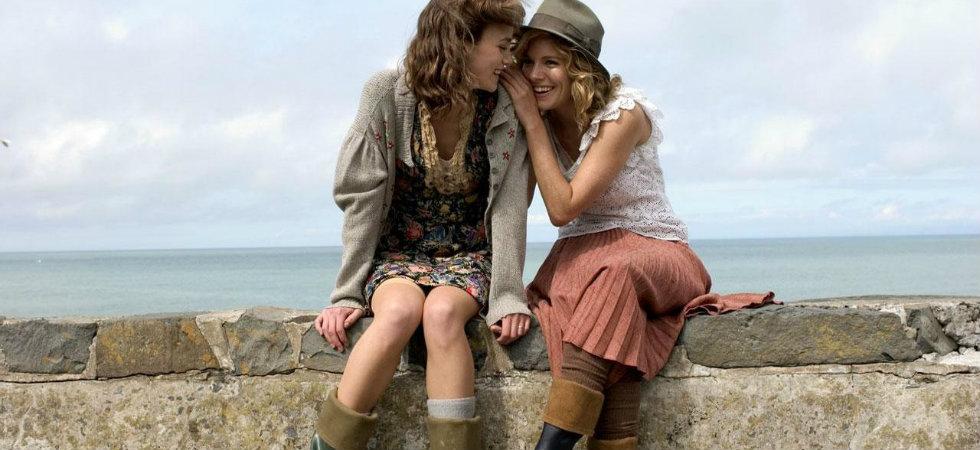 Hollywood stars descended on Pembrokeshire in 2007 for the filming of The Edge of Love.
Sienna Miller and Keira Knightley were greeted by fans wherever they went as their presence in the county attracted a lot of attention.
The filming in Tenby followed filming by the stars on location in New Quay and Lampeter.
The film crew's final engagement in Wales was at the Gwili Railway, near Carmarthen, on before they returned to London for shooting in the city and at Pinewood Studios.
The Edge of Love focuses on a reputed love triangle between the poet, his wife Caitlin and his childhood friend Vera Phillips.
In a role originally cast to wild child Lindsay Lohan, Miller plays the part of the free-spirited Caitlin, while Knightley is Vera.
Welshman Matthew Rhys plays Dylan, while Vera's eventual husband, William Killick, is played by Cillian Murphy.
Related posts