THE WATERFRONT GALLERY was proud to showcase this year's Schools' Exhibition celebrating the work of GCSE and A-Level Art and Design students of Haverfordwest High VC School.
Students gathered with their parents for a private view on Monday, February 13, at The Waterfront Gallery, most of them seeing their art and designs set out in a gallery for the first time.
Also supporting the viewing, the lovely Eliza playing the harp, another student of a Haverfordwest High from the Expressive Arts Department as guests arrived.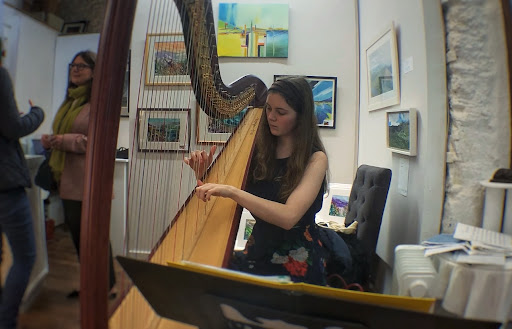 It was an overwhelming experience for the young men and women looking towards the next few years of education, A-levels students expressed their excitement on going to their chosen university next year and GCSE students were more than excited for the next school year to continue working creatively.
One student mentions: "It's mad to see my work in a proper gallery".
Another adding: "this is the best experience to see my work on the walls"
Headmaster Chris Prosser said: "Many struggled over the pandemic and found solace in their artwork. The exhibition is entitled Journeys which is very apt .
"The art department is very proud of their students' achievements so far and look forward to seeing their journeys develop within school and beyond."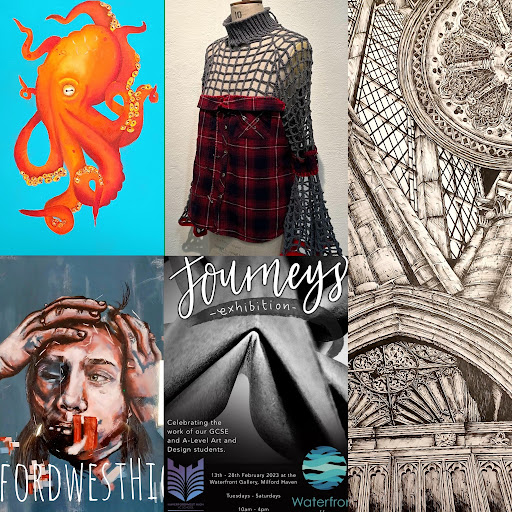 The Herald hopes to see them keeping up the remarkable artwork that is being showcased at the exhibition.
The Waterfront Gallery is a non-profit organisation and only looks to serve the future generations or students with support and opportunity.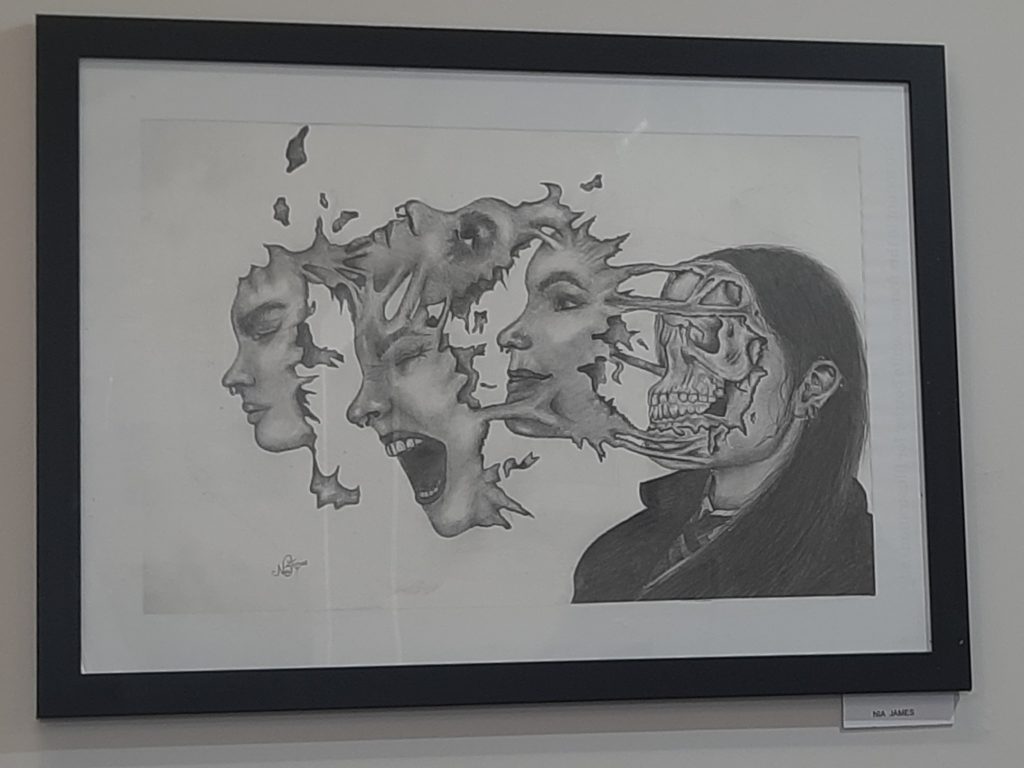 The Waterfront Gallery, regarded as one of Wales' most forward-thinking gallery spaces, has been representing artists for 23 years and is a must-see since it showcases the best craftspeople and artists in Wales.
This work spans a variety of genres and materials, including fine art, mixed media, sculpture, photography, pottery, papier-mâché, jewellery, glass, bronze, metal, and woodwork.
Supporting and developing all things arts, the Waterfront Gallery holds exhibitions frequently throughout the year with contributions from both resident and visiting artists.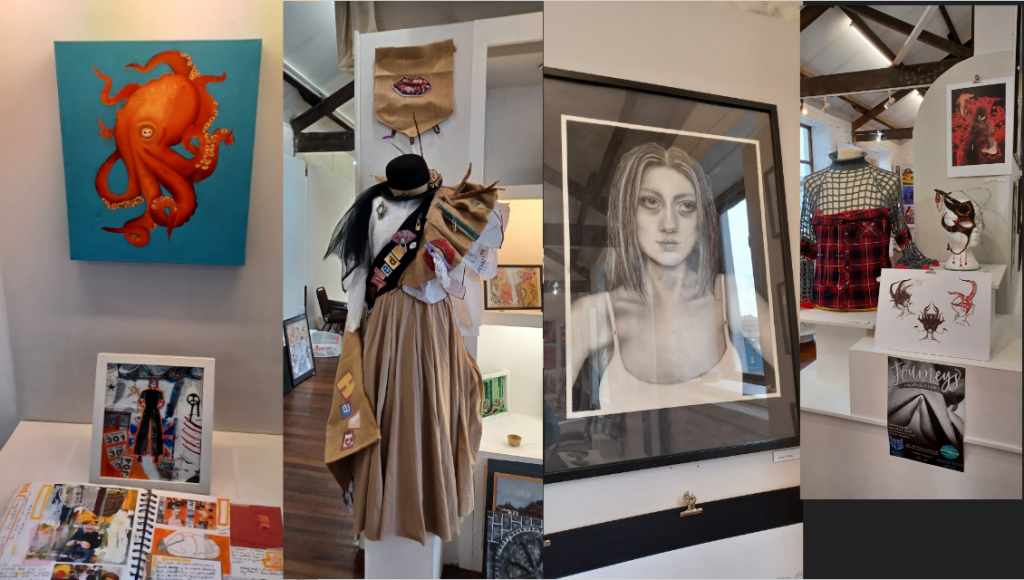 The Waterfront Gallery is a registered charity, supporting local Welsh artists and schools, they're also proud to promote local talent by offering internships within the gallery to school and college leavers inspiring and serving future generations.
Housed in the Old Sail Loft, the Waterfront Gallery resides in the same building which previously serviced the Nantucket Whaling ships.
For those wishing to visit the 'Journeys' exhibition can do so between 10am and 4pm, Tuesdays through to Saturdays, and continuing through to March 3.