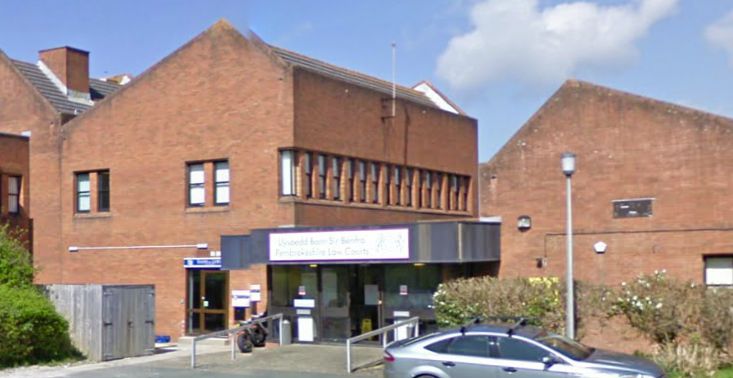 THE MAN accused of the murder of Lisa Fraser has appeared in front of the bench at Haverfordwest Magistrates' Court this morning (Monday, May 16).
Dressed in a grey police issue jogging suit, Matthew Harris, 41, of Barn Court, Haverfordwest, spoke only to confirm his name, date of birth and address.
The clerk to the court explained to Harris that there were five charges against him.
He is accused of murdering Lisa Fraser in Pennar on Friday, May 13. On the same day he allegedly made threats to kill against Karl Beirschenk.
The third charge is that he robbed a vape from Ben Brown.
The fourth charge is that he allegedly damaged garden plant pots belonging to Patricia Davies.
The final charge is that he allegedly damaged a car window belonging to Adrian Bernard.
Harris will be remanded into custody at Swansea Prison until tomorrow morning where an urgent hearing has been arranged.
During the hearing Harris remained unemotional behind the glass of the dock.
The Herald will be in Swansea Crown Court to bring you the latest tomorrow.
Related posts