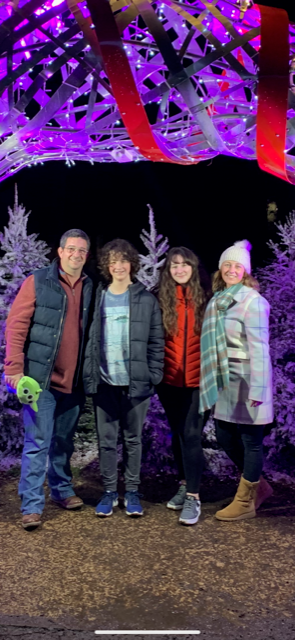 IN CELEBRATION of World Kidney Day (March 11), 42-year-old mother, Suzie Jones, reflects on donating a kidney to her father. 20 years later, she still describes it as the most important decision she's ever made.
Suzie, from Newquay, Ceredigion, was only 22 years old when she donated a kidney to her father, Paul Evans, in 2001, after he suffered complete renal failure.
Looking back on her father's health, Suzie said: "When I was growing up, I remember him as a fit and healthy man. He never drank or smoked and was always active. He loved his job as a gas fitter at our local holiday park and would spend a lot of time with me and my sisters; he was a real family man."
Paul was 53 when he suddenly became ill and the family was delivered the news that he was suffering complete renal failure, and he would need dialysis treatment immediately.
Suzie added: "To this day, we aren't too sure what had caused the renal failure; however, we were told a secondary infection may have prompted it. He used to bruise badly but we thought nothing of it.
"He decided he wanted to receive haemodialysis at home, as opposed to in the hospital so that he could continue to work. He wouldn't let his illness take over his life.
"But, the effects of dialysis began took their toll. I watched as I saw my dad – a naturally strong man, deteriorate and his weight dropped to under nine stone. He'd lost so much weight he became skin on skeleton. It broke my heart to see him like this. He was weak and tired; he just wasn't my dad.
"By this time, he had been on the transplant list for two years. He was in desperate need of an organ, but we couldn't find a suitable match."
As Paul became weaker, and still no match, Suzie and her mother, Jen, got tested, and she found out she was a match. She added: "I felt so relieved. As soon as we received the results, I knew I wanted to progress with the transplant. I didn't want to put my mother through the operation. I was young and thought I could recover quicker. He had already been on the waiting list for two years and I couldn't go on watching him suffer any longer."
Becoming a donor at such a young age, Suzie was warned about the possible health implications.
She said: "The consultant warned me that I may have some complications after the transplant, such as fertility issues. Looking back, this was a huge hurdle, as I knew I wanted to have children.
"But I couldn't bear seeing him in pain. He was never emotional in front of us, but I knew he was suffering. I was adamant that I wanted to go through with the operation, I would do anything to make him better."
In August 2001, the transplant went ahead and was a success.
Suzie said: "When I saw him two days after the transplant, I could instantly see he was better. He wasn't yellow in the skin anymore, he was sitting up in the hospital bed, smiling.
"His first words to me were 'thank you, Suze'; I instantly knew I'd made the right decision."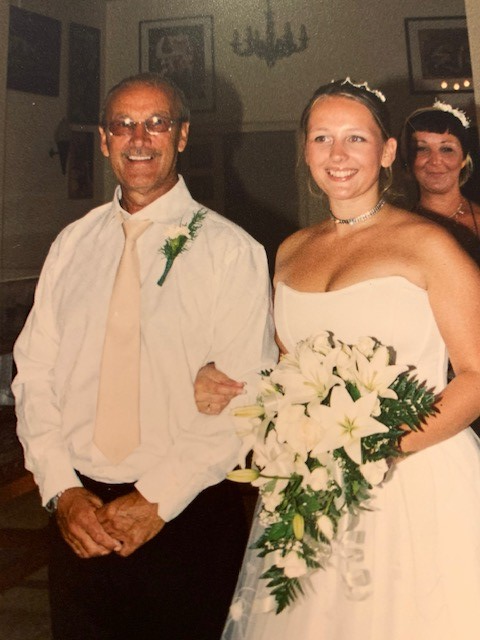 "Two months after the operation, I fell pregnant. This was a huge surprise, especially after accepting I may have issues conceiving. It was also a worry; it was so soon after a major operation, so they kept a close eye on me. But, my daughter, Jazmine, arrived healthy, nine months later." Three years on, Suzie went on to have another child, Will.
"People often ask me why I took such a big risk at a young age. My only response to them is: if they were in my shoes, watching someone they truly loved suffer, they would do the same thing. My life was on hold for a year, but the reward was completely worth it.
"Dad returned to work and was able to go on holidays with my mum again. Most importantly, he could see his beautiful grandchildren grow up – he was always so proud of them.
"Sadly, 10 years after the transplant, dad died of cancer. Losing him so young was difficult for the whole family. But, knowing I helped him enjoy his last 10 years without having to depend on a machine to survive is really special.
"My kids remember their grandad as that active family man that I grew up with and I'll always be grateful for that."
Suzie, who now works at Ceredigion Council, still has annual check-ups to ensure her health is still at its best.
"20 years on, my kidney is still functioning strongly. Living with one kidney has never affected my life negatively. I have two healthy children, I exercise regularly and in my spare time, I love to bake. Sometimes, I forget I'm living without one of my major organs!
"Giving a kidney to Dad allowed me to put things into perspective. You appreciate what's really important in life – everything else is irrelevant."
Later this summer, Suzie will celebrate twenty years since giving a kidney to her father, a decision she will never regret.
"To anyone considering living donation, you must put yourself in someone else's shoes. What if your child, your husband, or your mother needed an organ? This gift is their only hope to begin to live normally again, something most of us take for granted."
If you want to donate your organs, it's important to make a decision, register it by calling 0300 123 23 23 or visiting https://beta.gov.wales/organ-donation-campaign and also have "the organ donation chat" with your loved ones to tell them your decision.
Related posts