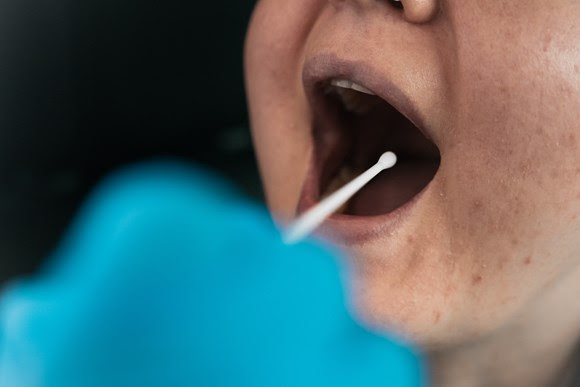 THE WELSH Government are encouraging individuals to use up their rapid home tests before ordering more due to a lateral flow test shortage in Wales.
Last week First Minister, Mark Drakeford, asked people to take rapid home tests before socialising with others.
However, this has led to a shortage of tests. The Welsh Government claims the demand for the tests are "very high at present."
On Monday, December 13, many people across the country received messages stating that "There are no more home tests available" and to try again later or book an appointment at a testing site.
The Welsh government said it expects any issues with meeting demand would be "resolved shortly".
They added: "Lateral flow tests are readily available through pharmacies and community collection sites,"
Sudhir Sehrawat, a community pharmacist in Cardiff and a member of the Royal Pharmaceutical Society Wales board, reports that since last week, his pharmacies have experienced an "increased demand" for test kits.
"We're finding the amount we can order each day isn't meeting the demand we're expecting," he said.
He went on to say that one box of 54 test kits at Lakeside Pharmacy in Cardiff was gone in less than an hour.
Mr. Sehrawat says pharmacies are being subjected to a "restrictive process", with each day's order limited to one box of 54 test kits.
"When you're in a busy area or you're the only pharmacy in the whole village, that is quite frustrating.
"Community pharmacy in general is doing its best to meet the challenge, we just need supply to meet demand.
"We're upsetting people by not meeting the demand for lateral flow tests, which the Welsh government have told people to do."
According to a spokeswoman for Boots, there "may be a small number of stores" that are facing shortages due to "higher demand in certain areas".
In these circumstances, she said, patients will be directed to other pharmacies in the area that had test kits on hand.
"Overall, we have plenty of stock of these tests across the UK and do not have any supply chain issues at present," she added.
The high street chemist said it provides lateral flow test kits at over 2,100 pharmacies in the UK.
Amy Swarbrick, a pharmacy technician at Knights Rhostyllen pharmacy in Wrexham, said they are experiencing no issues with ordering in lateral flow test kits.
"We are getting a lot of people asking for them, especially today," she said.
"The demand might outrun, but as it stands it is fine."
Related posts