SOME of Wales' leading lights have added their voices to the Hiraeth.live campaign in support of Welsh charities including Llamau which focuses on female and youth Homelessness and Hafal, the Welsh mental health charity.
Footballer Aaron Ramsey, pop legend Bonnie Tyler and Emmy-award-winning actor Matthew Rhys have all lined up to reveal what 'Hiraeth' means to them.
The word 'Hiraeth', while translatable into English as meaning a 'sense of longing', or to be 'long gone', is a powerful word that evokes many different thoughts and emotions amongst Welsh people.
For Welsh-born Hollywood acting legend Matthew Rhys, Hiraeth is less about translating the word directly, and more about coming together on how it makes us feel.
Rhys says: "although we are divided at times on its exact translation, one thing this word will always be agreed upon and unify, is that when you are away from Wales, it will create in you an undeniable feeling that will guarantee you will always make podium to receive your medal."
Rhys specifically refers to the Welsh being 'Gold medallists' if 'melancholy was an Olympic sport'!"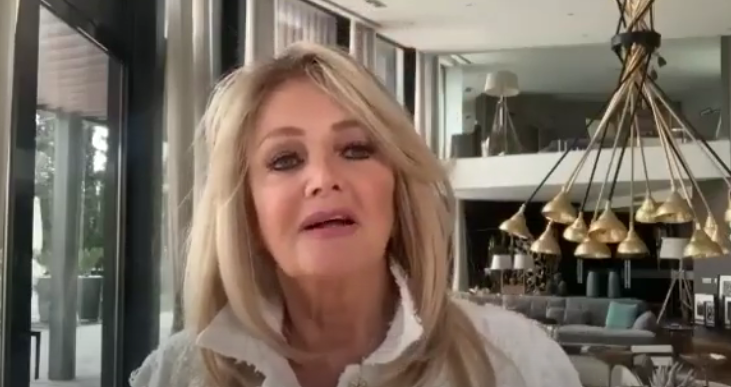 According to Welsh singing sensation Bonnie Tyler: "The word 'Hiraeth' means so many things to so many people."
"Hiraeth … the wonderful fusion of memories, heritage and passion; the beautiful sights of Wales; and the love of our people, and the land that indelibly feeds our souls!"
Wales National and Juventus midfielder Aaron Ramsey, puts his own spin on things. He says: "Hiraeth is flying home and seeing the beautiful Welsh landscape – stepping off the plane, and breathing in that Welsh air. It's putting on that special red jersey, and singing the national anthem together."
"Hiraeth, for me, is a longing for home."
Other famous names involved in the campaign, and who share their own feelings towards Hiraeth include celebrated actor Carys Eleri, stand-up comedy star Noel James, veteran broadcaster Roy Noble, and Max Boyce, the giant of Welsh musical comedy.
It's clear that the Welsh celebrities involved with Hiraeth.live's celebratory campaign are really passionate about what their Welsh homeland means to them.
With so many people in Wales struggling to find security – whether in the shape of somewhere to live, or in finding relief from psychological pressures, unity is growing more and more important.
That, ultimately, is core to Hiraeth.live's campaign.
The fundraising campaign has received growing support from Welsh brands and press outlets including Llanllyr Source Water, Vindico, Buzz Culture, Penderyn Distillery and Siddiqui Rums.
"Hiraeth is a simple word, but it evokes so much in so many of us," according to Hiraeth.live spokesperson, Jon Treganna.
"With so many Welsh people suffering in silence during the pandemic, we absolutely need to remember our national pride, our collective sense of belonging. The people of Wales are deeply passionate about family, about work, about the gorgeous landscapes."
"Hiraeth to you might evoke long-forgotten moments of a happy childhood. It might take you back to the homeland you've been away from for so long. It may even inspire you to reach out and collaborate with your fellow men and women."
"Our aim is to help unify the people of Wales to help support those of us who may feel that all hope is lost."
"As long as there is Hiraeth, hope holds strong. We are bursting with pride to have received such passionate support from some of Wales' most talented patriots!"
Hiraeth.live is working on behalf of Hafal and Llamau, and has a Virgin Money Giving page, where contributors are encouraged to give what little they can to help others in need.
Related posts