ANIMAL licence fees in Powys are set to be increased by an inflation busting "14 to 15" per cent from April 1.
At a meeting of Powys County Council's Planning, Licensing and Rights of Way committee councillors received a report by animal health team manager Gavin Jones following an annual review of the fees.
Mr Jones said that the licences fees are supposed to reflect and cover the cost and time of council staff processing the licences.
Mr Jones told councillors that the fees "fall midpoint" between the highest and lowest charges by Welsh local authorities.
He added that a consultation had taken place in November and objection to the hike had been sent by letter in January.
The objector said: "I am very disappointed that you will be trying to squeeze us more by increasing the fees again.
" I can't keep passing cost on or I become too expensive for people to use me."
Mr Jones said that he had responded to the objector and had explained the processes on how the cost had been calculated.
Mr Jones said: "It is an acceptable principle that those who benefit from the system are the license holders should cover the costs of it, and locally sets fees are vital means to ensure both at full costs can be recovered by each council thereby reducing the risk of subsidy from local taxpayers, and that businesses do not pay more than they should."
Cllr Corinna Kenyon-Wade asked: "What percentage is the licence fee going up from last year?"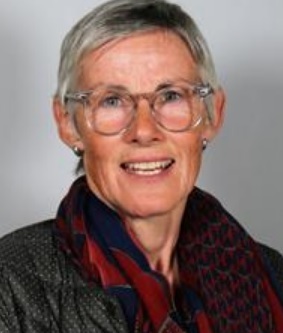 Mr Jones said: "The increase is roughly 14 to 15 per cent from last year."
"Two years ago we thoroughly reviewed our processes, the officer costs are put into the matrix and the fees are calculated accordingly.
"I'm confident that our fees are set fairly and appropriately."
"The fees that I propose ensure the regime is, as far as possible, cost neutral to the authority."
This year the fees will raise a surplus of £4,442.
But despite the fee increases the services is set to project a drop in income of £1408 in 2023/2023.
This is because no Dangerous Wild Animal licence fees which cost £575 or Zoo licences that are set at £2341 are due to be collected next year.
Councillors voted unanimously to approve the changes.
From April licence fee charges will be:
Home Boarder/Day Care – £213 – up from £186 in 2022/2023.
Commercial kennels/cattery – £288 – up from £253 in 2022/2023.
Dog Breeder – category one – £374 – up from £328 in 2022/2023.
Dog Breeder – category two – £429 – up from £375 in 2022/2023.
Dog Breeder – category three – £483 – up from £421 in 2022/2023.
Pet shop – £322 – up from £282 in 2022/2023.
Riding establishment – category one – £375 – up from £328 in 2022/2023.
Riding establishment – category two – £419 – up from £366 in 2022/2023.