THANKS to local donations, Hywel Dda Health Charities has purchased three recliner chairs and 11 adjustable bedside chairs costing £7,500 for patients in the Meurig oncology ward at Aberystwyth's Bronglais Hospital.
Ward Administrator Ellen Masters said: "The electric rise and recline chairs enable patients
to be in a comfortable position out of bed, with a seat that can be tilted right down to a flat
position and adjusted to their individual needs. The bedside chairs are also height adjustable
and the arm rests can be positioned to suit the patient.
"These new chairs improve the patient experience and comfort, encourage patients to get
out of bed and promote independence, mobility and faster recovery."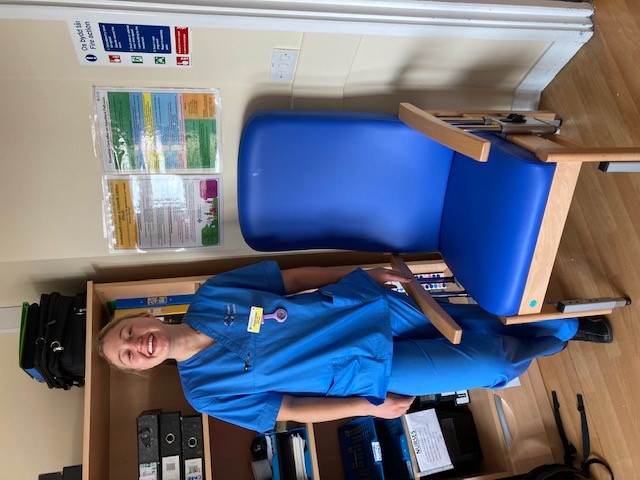 Pictured with one of the red recliner chairs is Staff Nurse Michelle Strikleton and pictured
with one of the adjustable chairs is Staff Nurse Cerys Lewis.
Nicola Llewelyn, Head of Hywel Dda Health Charities, the official charity of Hywel Dda
University Health Board, said: "The support of our local communities enables us to provide
services over and above what the NHS can provide in the three counties of Hywel Dda and
We are extremely grateful for every donation we receive."
For more details about the charity and how you can help support local NHS patients and
staff, go to www.hywelddahealthcharities.org.uk