Wales captain Gareth Bale has called time on his career at 33, just six weeks after last stepping onto the pitch at the 2022 World Cup.
Over a glittering career, the Welsh talisman became the nation's most-capped male player with 111 appearances, scoring 41 goals in that time.
Not only did Gareth Bale help take Wales to its first-ever international semi-final in 2016, plus the country's first World Cup in 64 years in 2022, but the winger also enjoyed massive success at club level winning four UEFA Champions Leagues and two La Liga titles during his eight-year spell with Real Madrid.
When Bale made the switch from Tottenham Hotspur to Real Madrid in 2013 for a fee of £80m, it was a world record fee at the time, and remained the highest fee paid for a British player until 2021 when Jack Grealish joined Manchester City for a £100m fee.
To commemorate Gareth Bale's incredible career, the Herald has remembered the five greatest goals ever scored by the Welsh legend.
Playing in the El Classico with Real Madrid against Barcelona is always going to be a big occasion, but the stakes were raised in this fixture as the two sides met for the 2014 Copa del Rey final.
Not put off by the occasion, the Welsh winger scored one of the most mind-blowing goals in football history. Starting his sprint from his own-half, Bale not only beat the Barcelona defender with his electric pace, but he also exited and re-entered the pitch during a run that most Olympic sprinters could only dream of completing.
Having burst into the Barcelona penalty box, the Welshman showed he had strength to match his pace by holding off a Barcelona defender before confidently slotting the ball past Barcelona keeper, Jose Pinto to secure a 2-1 victory for Real Madrid, and the Copa del Rey trophy.
Watch the goal again here: https://www.youtube.com/watch?v=yWVrolNQ4RU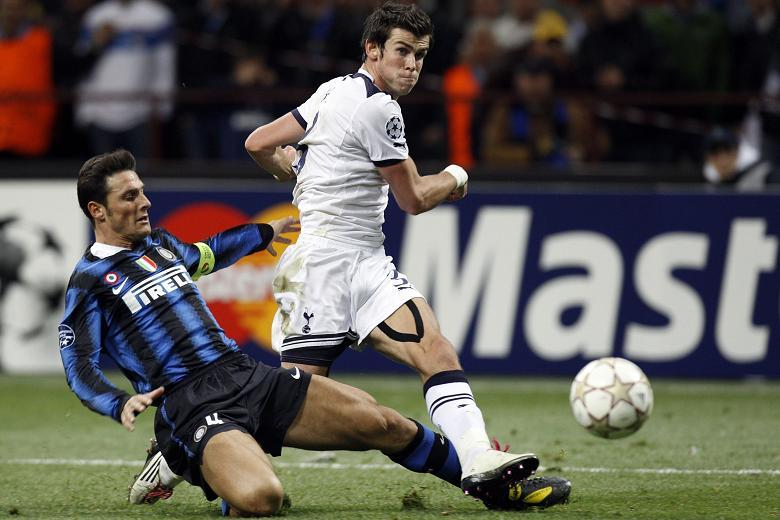 Gareth Bale announced himself to the world with this terrific UEFA Champions League performance against Inter Milan in which he scored a terrific hattrick to help his Spurs side battle back from a 4-0 deficit.
Having started his career as a left-back, Bale was still wearing the No.3 shirt – traditionally reserved for defenders – during the game.
Each of Bale's hattrick goals will be fondly remembered by Spurs supporters, however his opening goal in which he performed a gut-busting sprint from his own half, breezing past three Inter defenders, to slot in coolly in the bottom corner undoubtedly stood out as the best finish of the night.
Watch the goal again here: https://www.youtube.com/watch?v=JbsMFqV3ymQ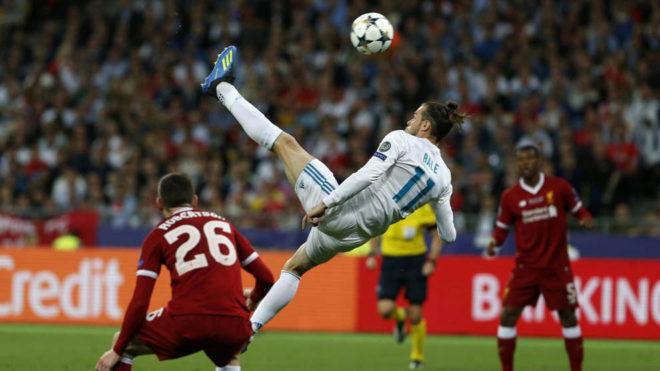 Bale loves a big occasion, so it should have been no surprise to anyone that he would step up to score an absolute stunner in the 2018 UEFA Champions League final for Real Madrid against Liverpool.
Just two minutes after being brought on as a substitute, the Welshman's acrobatic bicycle kick in the second-half helped Real Madrid to re-establish a 2-1 lead and will forever go down as one of the most astonishing goals scored in a UEFA Champions League final.
To cap it all off, Bale then scored a long-distance screamer – helped in part by some questionable goalkeeping from Liverpool's goalkeeper, Loris Karius – to seal a memorable victory and a thirteenth UEFA Champions League title for Real Madrid.
Watch the goal again here: https://www.youtube.com/watch?v=CG1B6rxlZ-8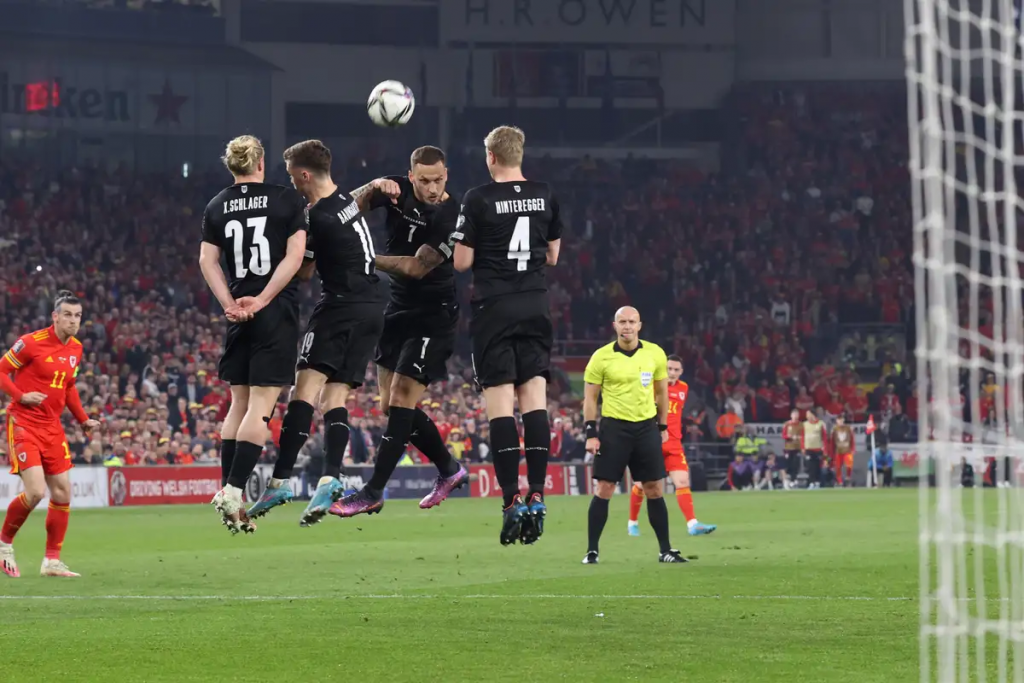 Even in what would turn out to be the final year of Bale's playing career, the legendary footballer was still pulling out unforgettable finishes with his specialty long-range free-kicks.
Fighting for the chance to qualify for a first World Cup since 1958, it was vital that Wales got a win in the play-off semi-final game against Austria. To the delight of all of Wales, Bale stepped forward not just once, but twice, with his brace sealing a 2-1 victory for Wales.
The first of Bale's goals that night, a genius 25-yard free-kick pinged precisely into the top corner of the goal, will go down in Welsh footballing lore.
Watch the goal again here: https://www.youtube.com/watch?v=cwdGJkb93FA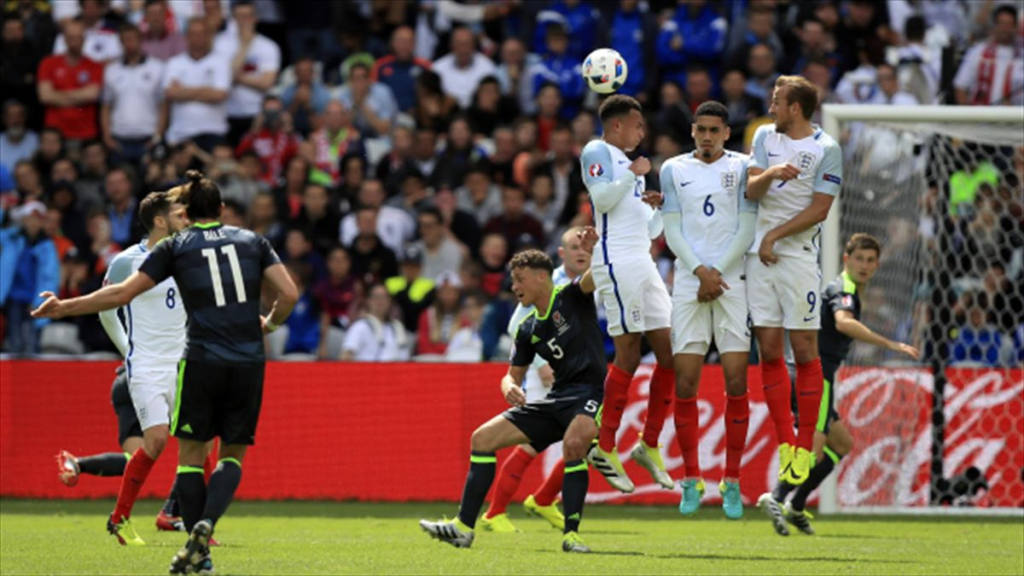 Arguably one of the most memorable goals for any Wales supporter was Gareth Bale's electric 35-yard free-kick finish to open the scoring in the Euro 2016 group stage match against old foes, England.
Not only did this remarkable goal put Wales 1-0 up against England on the biggest stage of all, but it also marked the first time that Wales had scored against their rivals for an unthinkable 32 years.
Wales unfortunately lost that game 2-1 thanks to a late Daniel Sturridge goal, however the fighting spirit shown that game spurred the Wales team on to complete an unforgettable run to reach the Euro 2016 semi-final – a first in the nation's history.
Watch the goal again here: https://www.youtube.com/watch?v=41hKFAONdjs&t=54s