PLANS to protect Aberaeron from flooding with a new coastal defence scheme were given the go-ahead by county planners today.
The Aberaeron Coastal Defence Scheme, approved by members of Ceredigion County Council's Development Management Committee meeting on February 8, had been recommended for approval.
The scheme includes the construction of a rock breakwater extending out from North Pier, refurbishment and re-building of pier head of South Pier, construction of flood walls, construction of flood gate at Pwll Cam inner harbour and improvements to the existing defences on South Beach.
A report for members stated: "Since the completion of the 2009 coastal defence works at North Beach, the town has nevertheless continued to experience significant flooding from overtopping along Quay Parade, around Pwll Cam, in the area around the Monachty Hotel near to the River Aeron road bridge and along Beach Parade behind South Beach.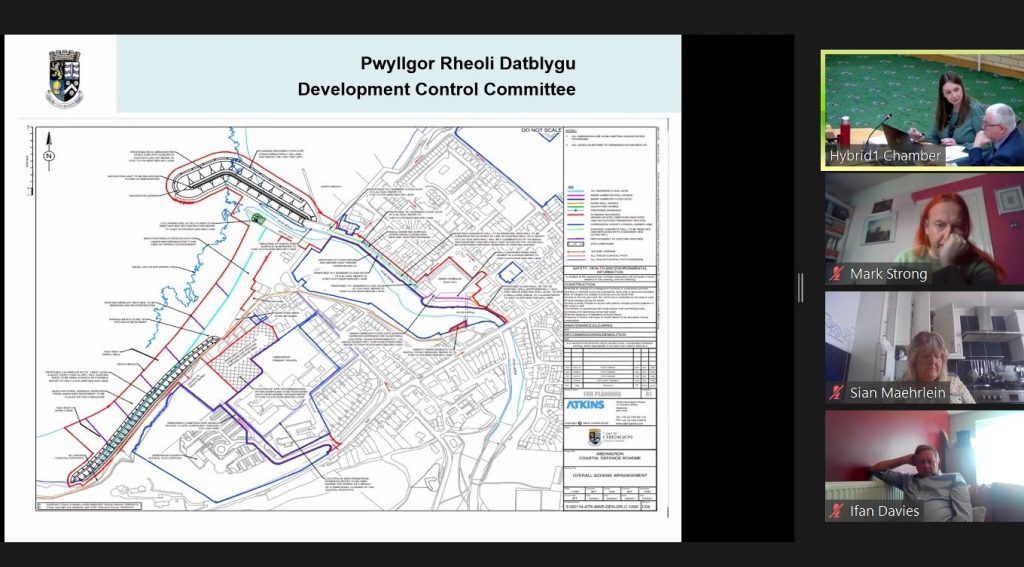 "The scheme put forward as part of this planning application therefore seeks to address the remaining extents of coastal flood risk around the harbour and south beach areas, which is expected to worsen over time due to the onset of climate change and predicted rises in sea-level.
"Alternative scheme options have been considered including more minimal repairs, however these options were dismissed as they were found not to produce the required standard of protection and therefore would be less effective in protecting the heritage and economy of Aberaeron.
"Without the interventions, the town will continue to face increasingly unpredictable and extreme weather events and this could have a significantly detrimental impact on the economic, social and environmental integrity of the town and surrounding areas.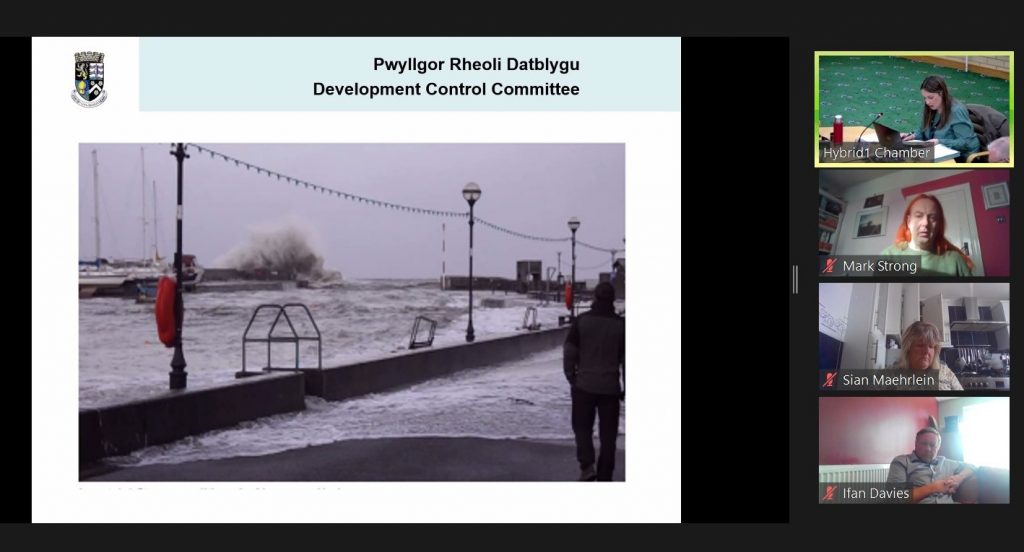 "Implementing this scheme will improve the level of protection afforded to the many businesses and homes in the town and will preserve the unique and historical character of the area for future generations."
At the meeting, Councillor Mark Davies – who moved the plans be backed –  said: "I just hope everybody supports this application; this scheme will hold the tide back for a few years, it is something we need to do."
He was seconded by Councillor Gareth Lloyd, who stressed the application was "extremely important".
Speaking after the committee backed the plans, local member for Aberaeron, Councillor Elizabeth Evans praised the work of planning officers in progressing the scheme.
"It's been a long old journey; I'd like to give my heartfelt thanks to the officers.
"In Pwll Cam this morning there was a row of ducks 'chilling' on the water; that's exactly what the officers did, getting their ducks in a row; it's secured the prosperity of residents and business in Aberaeron."