A WOMAN is undertaking the mammoth task of running one of the UK's toughest half marathons with the hope to raise money to make lasting memories for a family stricken with grief.
Abi Jenkins from Anglesey is no stranger to fundraising, often raising money for St David's Hospice and That Purple Place, Holyhead.
On Sunday, May 14, Abi will run the Snowdonia half marathon to raise funds for a family extremely close to her heart.
In January 2020, tragically, Abi's stepson Alex lost his younger brother Zac, aged just three years-old in a caravan fire. The fire also left his brother Harley, then aged four, in a critical condition.
The boy's mum, Erin, aged 30, amazed her friends and family with her strength as she navigated her own grief, mourning the loss of a second child, having lost her son Tyler seven years before who tragically died as a baby.
Abi lives in Anglesey with her children and Chris, who is the father of Alex, aged 13. She is the founder of That Purple Place in Holyhead.
Speaking on Erin's strength, Abi said she was "a pillar of light to both Alex and Harley as they came to terms with their own loss during the isolation and loneliness of Covid."

Sadly, just three years on from the horror of the fire, tragedy strikes again as Erin has recently been diagnosed with stage three Ampullary cancer. 
Erin had surgery to remove the tumour and a large area of tissue around it. However, results showed that of 30 lymph nodes that were removed, 14 of them were diagnosed as cancerous, making a lengthy and extensive treatment the most viable option.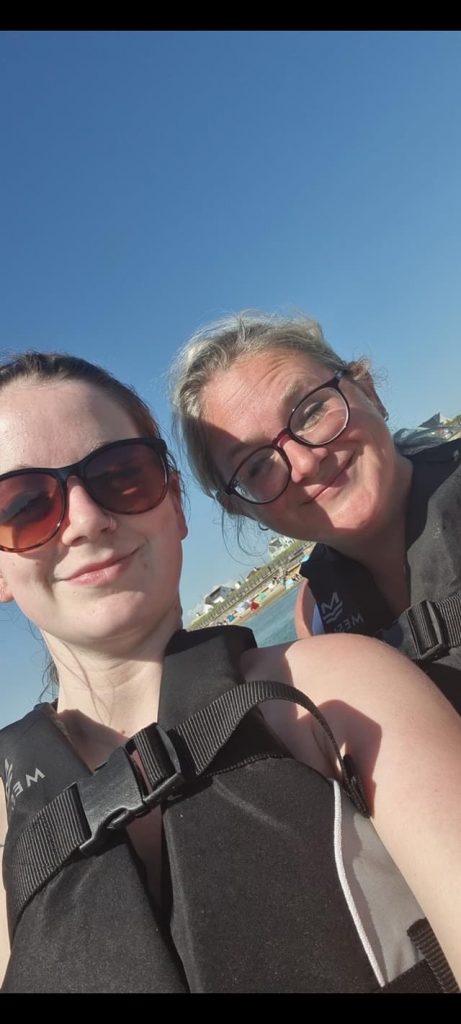 Abi added: "Erin has less than a month before she has to start intensive chemo which is going to be a long and challenging treatment plan and a scary time for the whole family.
"I feel utterly helpless, but while I can't take the cancer away, I can try and help Erin and the boys to have some magical memories between now and the start of treatment in June."
Abi will be running the Snowdonia Half Marathon on Sunday, May 14 to raise money for Erin and her children to create happy memories before treatment starts.
To donate to this wonderful cause, please go to Abi's JustGiving Page.