LOCAL Plaid Cymru politicians met with a group of Ceredigion farmers on Friday, December 2 to discuss growing concerns regarding the future of the Welsh agriculture sector.  
The event, organised and chaired by Cllr Wyn Evans of Lledrod ward, was held at Rhosyrhiw farm, Pont-rhyd-y-groes.
The panel was made up of local Ceredigion Senedd Member, Elin Jones MS, Member of Parliament, Ben Lake MP, and Cefin Campbell MS, regional Senedd Member for Mid & West Wales.
The discussion focused on three main aspects – encouraging renewable energy generation and diversification, the importance of the upcoming Agriculture Bill, and concerns regarding the likely impact of AONB status to the Cambrian Mountains.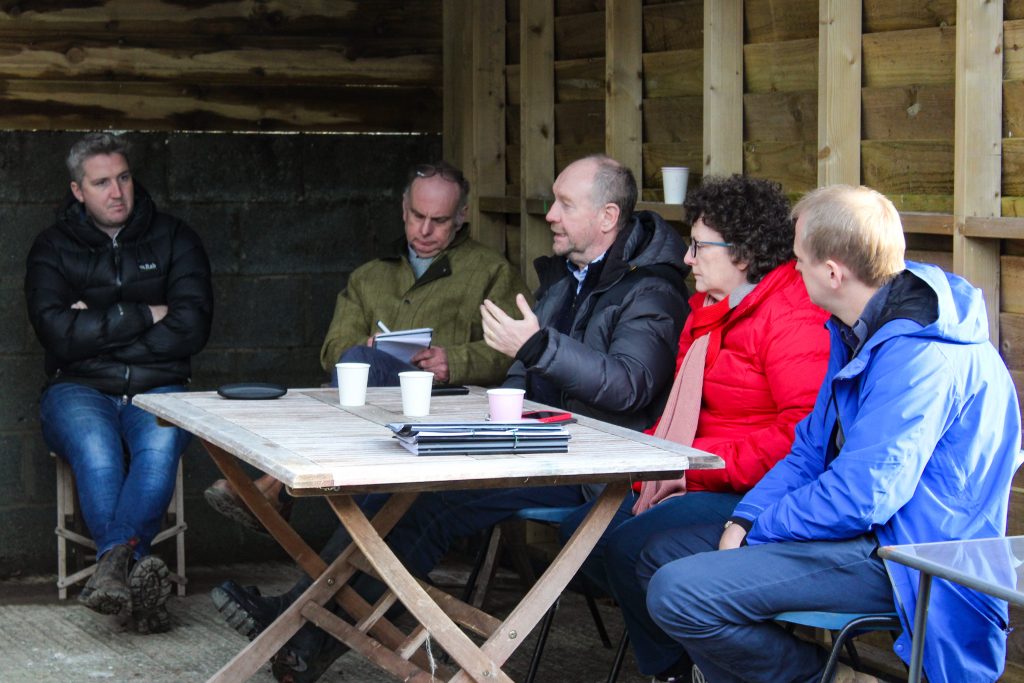 Following the discussion, Cllr Wyn Evans, who chaired the discussion, said: "Agriculture's role in both Ceredigion and rural Wales's economy and society cannot be understated. Farmers are facing growing uncertainty – from upcoming legislation to discussions over AONB status, to the consequences from unequal Trade Deals.  
It's vital that our role as food producers is safeguarded for the future, and as such I welcomed the opportunity to chair a discussion with Elin, Ben and Cefin to ensure the voice and concerns of the agricultural community were head loud and clear."
Elin Jones, Member of the Senedd for Ceredigion said: "I'm grateful to Cllr Evans for bringing the farming community together for this useful meeting on the challenges and opportunities facing the agricultural sector. With discussions ongoing on the Agriculture Bill and wider legislation, it's vital that the future framework safeguards farmers' role as food producers and custodians of the countryside."
Ben Lake, Ceredigion Member of Parliament, concluded: "The war in Ukraine has highlighted the importance of locally sourced food and energy generation. Welsh farmers can play a key role in delivering on both counts; however, work needs to be done to legislation and infrastructure to better promote their role as food and energy producers."