CHILDREN returning to school following the festive break have faced transport problems due to changes to bus routes that have now come into force.
Powys County Council has been slammed for poor communication about the changes that sees some routes stopped.
The council has apologised for the issues but believe the changes are necessary to: "reduce the number of vehicles and carbon emissions and unnecessary spend."
Cllr Iain McIntosh has been contacted by parents on the problems in his Yscir with Honddu and Llanddew ward.
Cllr McIntosh said: "Clearly, the authority in in utter chaos which has resulted in children being left by the side of the road as their parents weren't informed about different bus times.
"I am very concerned that some children are expected to spend over three hours travelling to school and back every day, and that some will have to wait between buses in uncovered exposed areas."
He has written to the council asking that it restores the bus services that have been scrapped.
"Our children deserve better than this," said Cllr McIntosh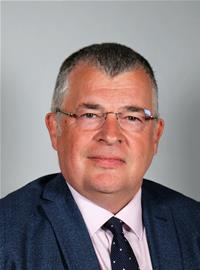 Exasperated parents have taken to social media to make their feelings known.
James Morris said: "What communication?
"Absolutely none at all, no email no letter no phone call.
"My son was told to get off the bus in Llangorse and we had no idea that there had been a change to his route.
"Th bus driver told him he no longer goes to Bwlch.
"I'm not sure what Powys expect him to do, walk three miles home along a busy 60mph road.
"Luckily he had his mobile phone with him and we were able to arrange a pick up."
Debbie Garry Brown said: "The change of times now means my daughter and others have to wait in Sennybridge for nearly an hour for the main bus, surely this is a safeguarding issue?"



Cabinet member for a greener Powys, which included the transport portfolio, Cllr Jackie Charlton said:   "The series of new or revised routes were introduced this week.
"All pupils using the free home-to-school transport service will continue to have a designated route to and from school.
"Whilst the majority of these changes were implemented without any issues, there have been a number of problems in certain areas, for which we can only apologise.
"Our main concern now is to regularise the service for parents and pupils and apologise to those who have been directly affected.
"It is right that we keep our transport arrangements under constant review.
"Not only does this make financial sense but it is vitally important from a climate emergency perspective that we only operate the routes that we absolutely need to."
Cllr Charlton stressed "for context" that Powys is the largest and most rural authority in Wales and transport 4,500 children to school on 230 school buses using 2,500 pick-up and drop off points.