DESPITE impassioned pleas by objectors, Powys County Councillors overwhelmingly voted to approve plans to convert an historic 18th century pub in Montgomery into a four-bedroom house.
The proposal by Michael Broxton for The Cottage Inn in Montgomery was discussed by the council's Planning committee on Wednesday, February 22.
The Cottage Inn has been used as a visitor centre for Monty's Brewery but closed in 2020.
There has been a backlash in Montgomery against the plans with a Save The Cottage group set up on Facebook and 85 official objections lodged with Powys against the conversion and wanting to see it remain as a pub.
Under planning rules applicants who want to change the use of a community facility such as village shops or pubs, have to demonstrate that the premises has been for sale for at least six months and that genuine efforts to sell or let the property have been made.
Planning officer Luke Woosnam who advised the committee to approve the application, said that The Cottage Inn had been for sale from December 10, 2021, to July 22 for offers of £400,000.
An independent valuation confirmed that £400,000 was an accurate asking price.
County councillor for Montgomery and Forden, Jeremy Brignell-Thorp argued that the asking price had been too high.
Cllr Brignell-Thorp said:  "The Cottage has not been robustly marketed and should be rejected until at least the market has been fairly tested for a reasonable period of time by a licensed property specialist."
Montgomery town council chairman, Cllr Jill Kibble claimed that the application could be classed as "retrospective" as work to the building was already taking place.
Cllr Kibble said: "At a sensible price there could have been interest in community ownership, partnership or funding sought.

"It is now advertised and used as self-catering accommodation all without change of use consent."
Then it was the turn of the applicant Mr Broxton.
Mr Broxton explained he had bought the building from Monty's Brewery in September 2021 and that it had been in a poor state of repair.
Initially he had expected his daughter to run a pizza business from The Cottage – but finding staff had been difficult and the increasing costs for raw materials for fitting out the building as well as electricity and gas, saw a change of mind.
Mr Broxton "It stacked up that the business would be totally unviable, this left me with the premises, so I instructed an agent to put it on the market for the best price they could get."
He admitted that work had been done on the building including replacing the large chimneys that were in "bad conditions" and could have collapsed onto the road, but the bar is still there.
Cllr Les George said: "I feel the passion from the objectors, there's nothing better after a hard working day than to visit your local.
"But as a businessman I look at this in a different light."
He pointed out that some pub chains are selling many of their premises.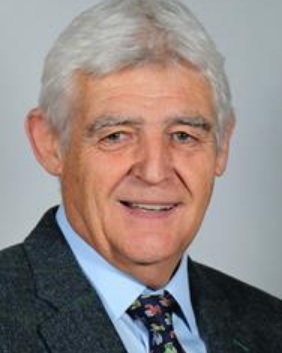 Cllr Angela Davies said: "If it were my village, I'd probably be campaigning to keep it, however how do you force someone to run a business.
"Evidence has been provided of a fair valuation and marketing campaign."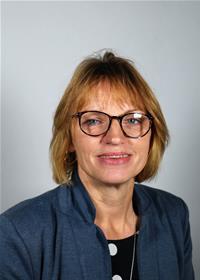 Councillors moved the application to a vote and approved the proposal with 12 votes for and one abstention.