INTERNAL auditors have said that there is a "lack of visibility" on how long it takes the council to clear houses and make them fit for new tenants to move in.
At a meeting of Powys County Council's Governance and Audit committee on Friday, May 5, council house "voids clearances" came under the microscope.
Three years ago, the process was a major cause of concern and the council's internal auditors, SWAP were brought in to investigate.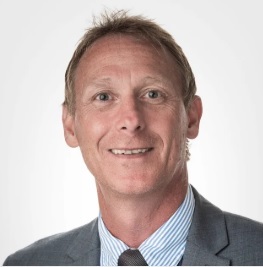 In November 2020 SWAP published a report which found failings that included missed targets for inspection, repairs and letting.
The report said that if these issues could be rectified, the council could receive just under £1 million extra in rent.
A follow up report on voids clearances is due to be published later this year and is set to give "limited assurance" to the council.
This means that: "significant gaps, weaknesses or non-compliance" were found and that there are issues for the council's management to rectify.
Lay member and committee deputy chairman, John Brautigam asked whether the continued concerns about void clearances had anything to do with the transfer of the responsibilities of Heart of Wales Property Services (HOWPS) back to the council.
HOWPS had been managing the process when the original probe took place.
Mr Brautigam said:  "It was one of the reasons the work was brought back into the council."
Mr Brautigam said that the Economic, Residents and Communities scrutiny committee has a working group looking at the transition of HOWPS into the council.

He added that "no problems" had been reported to group about void clearances.
Mr Brautigam said that he would bring the issue to the group's attention.
Mr Halstead said: "I wouldn't say that the issues we found in the audit were a direct result of the transition of HOWPS to the local authority."
Mr Brautigam asked: "But the numbers are still not satisfactory."
Mr Halstead:  "There is a lack of visibility on those numbers at the moment."
Cllr Ange Williams who is also a member of a Tenants scrutiny committee understood that there were staffing issues for the council to contend with.
Cllr Williams said: "They can't get enough plumbers, electricians and qualified tradesmen to be able to do everything that needs to be done."
Head of finance, Jane Thomas told the committee that the executive management team, (EMT) received reports on housing compliance which would include voids clearances.
Ms Thomas added that this report could be shared with the committee to give members a "more up to date" position on voids clearances.
Voids clearance is a process where the council has a set number of days to clear a council house and make it ready for new tenants, once former tenants leave or die.
In the past, it had been expected to have house be ready for the next tenant in 17 days.