PLANS to build a housing estate that will include affordable homes in a Powys border village have been given the green light by county planners.
But concerns were raised that the development could impact a nearby historic Grade Two listed building.
Steve Jennings of Primesave Properties Limited will be able to build 23 houses, including five affordable homes with access, and all the associated works at land south of Berlin Mount in Crew Green which is just under 12 miles north-east of Welshpool.
The proposal also includes recreation facilities within an area of landscaped public open space located on the eastern side of the development site.

Planning officer Richard Edwards said: "Crew Green under the Local Development Plan (LDP) is identified as a large village, the site specific to this application forms part of a housing allocation site.
"Given that the application site is therefore allocated for housing it is considered that the principle of residential development in this location fundamentally complies with planning policy."
The expectation from this development is that 20 per cent of the dwellings would be "affordable" homes.
As five are included in the scheme Mr Edwards said that the plans were also in "accordance" to the council's policy on affordable homes.

The field earmarked for development is opposite a barn and farmhouse that are Grade Two listed buildings.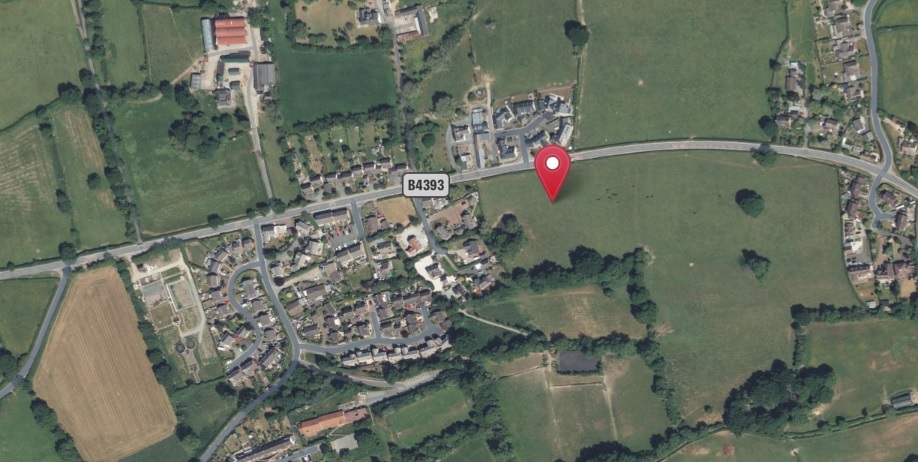 Due to this, the council's built heritage conservation officer, Dr Sam Johnson was consulted on the proposal.
Dr Johnson said: "It is considered that the proposed buildings are largely traditional and in keeping with the development nearby, but certain aspects of the proposal are out of step with the setting.
"These features are the external joinery and the roofing materials."

"The proposed development will further erode the listed building from its traditional setting; a farm surrounded by fields."
Dr Johnson advised approval if conditions would be attached to the planning permission if 11 of the houses that impact on the listed buildings would be roofed in natural or synthetic slates with clay ridge tiles.
Similarly, the details for outside woodwork on the windows, doors and fascia for these houses would need to be submitted and approved by the council.
Mr Edwards agreed to approve the proposal with conditions attached to it that the developer needs to adhere to.
A sustainable drainage system (SUDS) application will also need to be approved.