CHANGES to school transport made by Powys County Council at the start of term, should not put children "in danger" a senior councillor has said.
Questions have been raised as to why changes to transporting children to Powys schools weren't made public and scrutinised before coming into force on Monday, January 9.
Routes all across Powys have been changed and some stopped with the council explaining that they have been implemented to: "reduce carbon emissions and unnecessary spend."
Powys County Councillor for Llansantffraid Gwynfor Thomas is the chairman of the Learning and Skills scrutiny committee that oversees education in the county.
Documents for the Learning and Skills committee show that last September, a request had been made for school transport to put on the forward work plan so that it could be discussed.
But this didn't happen.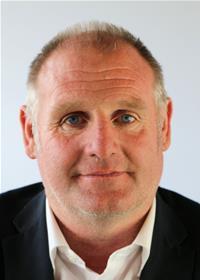 Cllr Thomas said: "We weren't aware of the new proposals, there's not been any consultation with councillors, it never came before scrutiny.
"On Monday I requested that we have some scrutiny on this."
He said that emails sent to cabinet members asking for an explanation had been passed on to officers.
"They don't want to listen, we can't get answers on behalf of residents" said Cllr Thomas.
Cllr Thomas added that he had seen photographs of overcrowded school buses.

Cllr Thomas said: "It's quite shocking, as councillors we have to appreciate cost cutting measures, but we can't cut costs and put children in danger, it's absolutely ridiculous."
Leader of the Independent opposition group, Cllr Heulwen Hulme explained that there had been issues for pupils from Tregynon in her ward, who are taught at the all through school of Ysgol Bro Caereinion in Llanfair Caereinion.

Cllr Hulme said that buses were refusing to pick up some children due to the changes.
Cllr Hulme said: "This should have gone to cabinet and the Learning and Skills scrutiny with data collected from bus passes analysed and presented as a recommendation prior to formal roll out which has been totally unsatisfactory."
Cllr Hulme said: "Parents are very annoyed about the lack of communication.
"I fully understand the service needs to make savings but not at the expense of our pupils wellbeing."
Cabinet member for a greener Powys, which includes the transport portfolio, Cllr Jackie Charlton said: "Whilst the majority of these changes were implemented without any issues, there have been a number of problems in certain areas, for which we can only apologise.
"Our main concern now is to regularise the service for parents and pupils and apologise to those who have been directly affected.
"It is right that we keep our transport arrangements under constant review.
"Not only does this make financial sense but it is vitally important from a climate emergency perspective that we only operate the routes that we absolutely need to."
The council have also been asked to explain why the changes were implemented without scrutiny and consultation and whether a risk assessment was conducted.