AN APPEAL has been lodged to overturn conditions placed on planning permission that an affordable home needs to be built as part of a three-house scheme in Llanfair Caereinion.
In July 2020, Nigel Griffiths successfully applied for outline planning permission to build three homes on a 0.24 hectare site at Tanyfron, Brocafnent Lane in the town.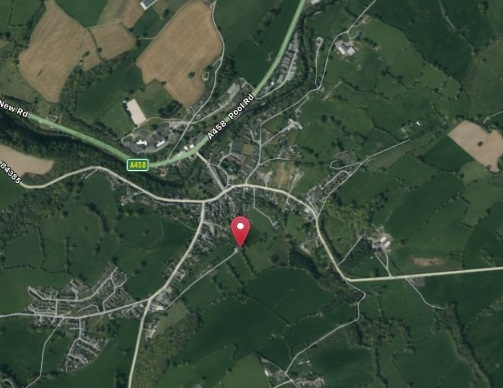 But Powys County Council's planning officer had added conditions to the planning approval including that one of the houses needed to be an "affordable" home.
In December 2021, Mr Griffiths applied to have four conditions removed as he believed that they "do not comply with national policy."

However, in September 2022 the council refused the application.
Planning professional lead Peter Morris said that removing conditions five and six, would: "result in a development that would fail to make provision for affordable housing on an allocated housing site in the Local Development Plan (LDP).
Mr Morris added that removing condition seven would: "create a development which is detached from the main centre of the settlement for pedestrians."
On condition 14, Mr Morris said its removal would: "have the potential to cause an unacceptable and adverse impact upon highway and pedestrian safety within the vicinity of the application site."

Mr Griffiths has lodged an appeal with the Welsh Government's Planning and Environment Decisions Wales (PEDW).
Mr Griffiths said: "Our offer to designate one of the three houses as an affordable dwelling was made only because we were informed by the council that it would be a condition of their support for the application.
"Even then, our offer was made only if the condition to provide an affordable dwelling were shown to be reasonable and necessary.
"I do not believe the conditions are reasonable or necessary – nor are they relevant or enforceable."

Mr Griffiths maintains that the number of houses he proposed building are "substantially below" the threshold needed to necessitate building an affordable home at Tanyfron.
The Powys LDP policy on affordable homes states that a 10 per cent affordable home contribution would be needed from new housing developments of five of more dwellings or on a site that is bigger than 0.25 hectares.
This could be with on-site provision or a financial contribution.
According to PEDW both the council and Mr Griffiths have until the middle of June to provide their final comments on the appeal.