ENVIRONMENT campaigners have joined forces to call for a meeting with a Welsh Government minister to discussing putting a halt to future intensive poultry unit developments in Powys.
In their letter, Jonty Colchester of the CPRW (Campaign for the Protection of Rural Wales) James Hitchcock of The Radnorshire Wildlife Trust and Tom Tibbits of Friends of the Upper Wye want to meet Julie James MS the Welsh Government's Climate Change want to "remind" the minister that they have called for moratoriums in the past.
This move follows a letter in December sent by Ms James to all chief planning officers throughout Wales, asking that more importance is given to "enhancing and maintaining biodiversity" when deciding planning applications.
Ms James explained that the letter follows discussions at the COP15 biodiversity summit last year, where leaders from around the world agreed a new ambitious Global Biodiversity Framework that would help "restore nature" by 2030.
After the summit, the Welsh Government undertook a "biodiversity deep dive" at how precious habitats would be managed and protected in future.
The campaigners say that they are "heartened" by the contents of the letter.
Mr Colchester, Mr Hitchcock and Mr Tibbits said: "We note the key role that local authorities are expected to play in protecting and enhancing biodiversity and in delivering actions across planning, implementation, and monitoring and that from now on they are required to step up and deliver.".
The trio point out that there are still 13 intensive poultry unit applications still in the pipeline following a glut of applications from 2016 onwards.
They said: "We ask you to consider the cumulative impact of this history of development on the natural resources of Powys, including the Wye SAC (Special Area of Conservation.)
"We would be most grateful for a meeting with you to discuss this issue further."

In the letter to chief planning officers Julie James proposes changes to policy.
Ms James said: "In Wales the biodiversity duty is set out under Section 6 of the Environment (Wales) Act 2016.
"It requires public authorities to seek to maintain and enhance biodiversity in the exercise of its functions, and in so doing promote the resilience of ecosystems, so far as consistent with the proper exercise of those functions."
The changes would strengthen protection for SSI (Special Sites of Scientific Interest) trees and woodlands.
Ms James added that a consultation exercise will take place on the changes in 2023.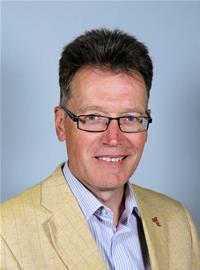 Powys portfolio holder for planning, Cllr Jake Berriman said that the council welcomed the letter which "reaffirms the biodiversity duty" placed on local authorities.
Cllr Berriman said: "The introduction of a policy moratorium on intensive livestock units, or any type of development, is a separate matter for Welsh Government's consideration."
Since 2015, over 130 poultry unit applications have been approved in Powys, a number which dwarfs similar applications approved all over Wales and the neighbouring English counties of Herefordshire and Shropshire.