PARENTS will need to sign up for a Powys My Account if they are to keep up to speed with school transport route changes – a scrutiny committee has learnt.
At a meeting of Powys County Council's Learning and Skills scrutiny committee on Friday, February 10 members were given a presentation about the "bus route optimisation" changes that came into force in January.
Routes all across Powys were changed and some stopped with the council explaining that they have been implemented to: "reduce carbon emissions and unnecessary spend."
Fuming parents took to social media to complain about the changes that saw some children stranded having not been picked up by their regular bus.
At the time, the lack of scrutiny of the decision was also criticised by committee chairman, Cllr Gwynfor Thomas.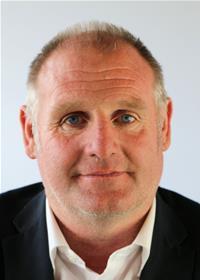 Each day, 5,000 children out of around 16,000 being educated in Powys use buses to get to and from school.
Corporate transport senior manager, John Forsey explained that the changes would help the service find £500,000 of a historic savings target of £549,000.
The service is currently running at a loss of £517,000 with inflationary costs adding a further £540,000 to that.
Cllr Thomas said: "Can we have assurance that we've ironed out all of them problems now."
Mr Forsey said: "I have completed a what went wrong analysis and there are themes we need to address.
"Communication is the key factor and we now have a far more robust communication plan.
"Working with our IT colleagues we will be linking the PTAM and My Account Powys account together so that if a bus service changes for whatever reason, it will notify the parent of the change."

PTAM is a tracking system that allows the council to know how many children are travelling on bus routes, and who they are.
Mr Forsey hoped the link would be in place by September.
"Rather than a scatter gun approach it will be far more targeted," said Mr Forsey.
He added that a problem with the project is that staff had been "over promising" on delivery while deadlines had been missed.
Mr Forsey said that the staff members now felt more comfortable to say: "I need help."
Cllr Aled Davies said: "You say you can target the messaging better.
"But it's only a third of the school children roughly, 5,000 of the 16,000 children in Powys."
He worried that the targeted communication would miss out around 10,000 children and their families who find other ways to get to school.
Mr Forsey said: "It's a valid point, and we need to build that into our wider thinking."
The topic drew to a close with Cllr Thomas saying that the committee had received "useful information."
Each year school transport costs Powys £10.2 million and subsidising local bus services brings the total up to £12.1million.