DEDICATED planning enforcement officers are making a return to Powys County Council the authority has confirmed.
The appointments have been made following a scathing report by Audit Wales on the planning service which was published on May 15.
The report highlighted that the Powys County Council's Planning service prioritised processing planning applications to the detriment of enforcement of planning legislation.
As part of the review Audit Wales found problems in the way the council processes planning applications as well as their approach to enforcing breaches of planning legislation.
In the past the council had dedicated planning officers work on either processing planning applications or in pursuing enforcement action for planning breaches.
But in the last decade restructures in the planning department saw the role of processing applications and enforcement combined with all staff expected to be able to do both.
Following a planning meeting on Wednesday, May 17 an "informal offline session" was organised by committee chairman, Cllr Karl Lewis to allow councillors to discuss the report with staff.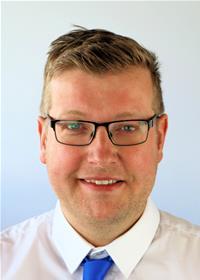 The Local Democracy Reporting Service understands that in this session councillors were told that two enforcement roles had been created.
The council later confirmed this.
A council spokesman said: "The council has recently established two enforcement planner positions which will be dedicated to supporting its planning enforcement service across the Powys local planning authority area."
Audit Wales have provided a list of nine recommendations that they expect the authority to address over the next year.
The lack of planning enforcement officers working for the council was revealed at a Planning meeting back in March 2019.
At the next Planning meeting, the comments on enforcement work were "clarified" as councillors were told that all planning officers were capable of enforcement work and had it as part of their workload.