POWYS County Council could become the next Welsh local authority to ban pets being given away as prizes.
At a meeting of the council's cabinet on Tuesday, September 19 senior councillors considered a request by the RSPCA Cymru to "ban the giving of live animals as prizes, in any form, on council land."
The RSPCA have been running a campaign which has already seen 15 local authorities across Wales agree to a ban.
The charity is pressing the Welsh Government to follow the Scottish Government's example and outlaw the practice.

Cabinet member for a safer Powys, Liberal Democrat Cllr Richard Church said: "This is really very straightforward.
"I don't think that anyone of us would want to see the mistreatment of animals on our land.
"We all recognise that people when taking responsibility for an animal need to make it a considered decision not something done on an impulse or as a surprise gift or prize.
"The welfare of animals should be important to all of us.

"I think this very simple proposal means we can take on a responsibility as landowners and car park owners to ensure that the welfare of animals is properly protected."
He added that he supported the proposal and "urge" the Welsh Government to "legislate on this matter soon."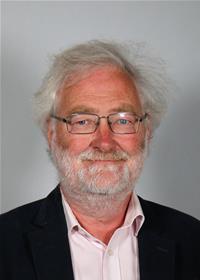 Cabinet member for future generation, Labour's Cllr Sandra Davies said: "I support this motion, my only concern is how are we going to enforce it, do individuals apply for licences to hold fairs?
"If so, do we put it in the agreement – if that's the case it would be relatively simple to enforce."

Council leader, Liberal Democrat Cllr James Gibson-Watt asked for advice on whether cabinet could make the decision or whether it would need to go to a full council meeting.
Monitoring officer Clive Pinney said that as the request had been addressed to Cllr Gibson-Watt as leader it could be dealt with by cabinet,
Cllr Gibson-Watt asked for a report come back to a future Cabinet meeting on the issue to: "outline the mechanisms to achieve this".
This was supported unanimously.
The RSPCA said: "Unfortunately, we regularly receive calls relating to animals being given away as prizes, particularly goldfish – who are often prized off at fairgrounds across England and Wales.
"These goldfish are often held in unsuitable plastic bags for long durations and taken to homes that aren't adequately prepared to meet their welfare needs. We think you'll agree that while candy floss comes in bags, pets shouldn't.
"Goldfish are easily stressed and very often, fish that are won as prizes suffer miserably from shock, oxygen starvation or die from changes in water temperature.
"Many will die before their new owners can even get them home."
"Currently in England and Wales, it's an offence to give animals away as a prize to anyone under the age of 16, unless accompanied by an adult."