RESIDENTS all across Powys will be asked for their views on changes to speed limits on over 200 stretches of road in the county.
These changes are needed as part of the Welsh Government's move towards a safer 20mph limit in built up areas.
A delegated decision by cabinet member for a greener Powys, Cllr Jackie Charlton is set to come into force next week, which will allow consultations on all the proposals to take place.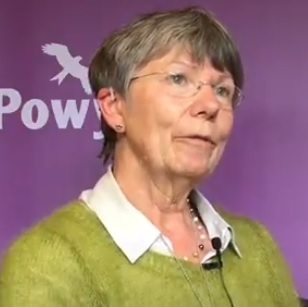 The report by Powys County Council's traffic and travel manager Tony Caine, explained that these changes are for roads that will be the "exceptions" to 20mph traffic orders.

In July 2022 the Welsh Government passed legislation which will see the speed limit on residential, built-up streets drop from 30mph to 20mph throughout Wales.
This legal change will come into force on September 17.
The Welsh Government has said that having a 20mph default speed limit is expected to result in 40 per cent fewer road collisions.
This in turn would save up to 10 lives and stop up to 2,000 people being injured every year.

Mr Caine said: "It was recognised by the Welsh Government that not all current restricted roads should become 20mph.
"Each highway authority has been tasked to consider if and where exceptions are appropriate and for these traffic orders to be made on September 17 in conjunction with the default 20mph order. "
Mr Caine said that the council has reviewed roads in Powys where: "exceptions may be appropriate."
The report shows that in Powys, which has 5,500 kilometres of road (3,417miles), changes are recommended for 241 stretches of road.

One stretch of road at Pwllgloyw near Brecon could go up from a 30mph limit to 60mph.
Another stretch at Rhosgoch near Hay-on-Wye could see the speed limit to increase from 20mph to 40mph, this is due to the closure of the village primary school in 2014.
In line with the new 20mph areas with some parts of roads that have been subject to 20mph restrictions could be put into 30mph zones.
Mr Caine said: "All costs associated with the consultation process, the implementation of the Traffic Regular Orders (TRO) the manufacture and erection of the associated signage and carriageway markings will be funded by the Welsh Government.
"A grant of £1.6 million has been awarded for this financial year and this is sufficient to cover all the necessary signing,
If the proposal is not "called in" in for scrutiny by councillors, the decision to allow the consultations to go ahead will be implemented from Wednesday, June 14.