THE ABSENCE from work of the Powys County Council chief executive Dr Caroline Turner should be on the strategic risk register a committee chairwoman has said.
At a meeting of the Governance and Audit committee on Friday, May 5 the omission to the register was brought up for discussion by lay member and committee chairwoman, Lynn Hamilton who believes it could have ramifications all through the authority.
She also pointed out that several other senior posts were also on an "interim" basis.
Ms Hamilton said: "Th risk that I'm not seeing in the strategic risk register, is the risk connected with the absence of the chief executive and the interim/part time arrangements and some of the tier below chief executive (directors and heads of service) also being interim appointments.
"Those interim arrangements and the prolonged absence of the chief executive would be a potential leadership risk to the organisation in terms of leadership capacity.
"The risk of further turnover and changes always leads to turmoil and the cascade effect of that through the organisation.
"I sincerely hope that somewhere someone in the organisation is managing that risk of absence/interim and turnover at the most senior levels."
Ms Hamilton "stressed" she was not criticising anyone.
Ms Hamilton said that "on the basis of experience" the lack of firm leadership can "cascade" through complex organisations.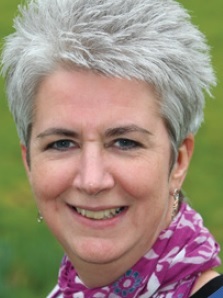 Head of finance, Jane Thomas said: "I think at a cabinet and EMT (executive management team) level we recognise that risk hence the interim arrangements that have been put in place.
"Discussions are ongoing about the other interim arrangements across the organisation, I want to give you assurance that all of these things are being considered.
"I know the interim chief executive (Jack Straw) has already spoken to each of our regulators to get their view and perceptions.
"There is a lot of discussion going on and I recognise your need to have assurance."
Ms Thomas added that Ms Hamilton's concerns would be reported to the cabinet and EMT.
Cllr William Powell said:  "It's important that we don't have anything that weakens our focus and there is potential danger there."
Last month it was announced that Dr Turner would be stepping away from the council's helm due to ill health.
Former City and County of Swansea Council Chief Executive Jack Straw was installed as interim chief executive on April 10.
The risk register went on to be noted by councillors at a meeting of the cabinet on Tuesday, May 9.