THE WELSH Government still expect to receive a bid to fund the North Powys Wellbeing Programme next summer.
This month, Powys County Councillors have speculated whether the bid for programme which includes a campus or mini-hospital hospital earmarked for The Park area of Newtown is in trouble.
This is because the programme which is a joint venture between the council and Powys Teaching Health Board (PTHB) is intertwined with school transformation proposals in the town.
At a meeting of the Liberal Democrat/Labour cabinet on Tuesday, October 24 councillors agreed to start the legal process to Ysgol Calon y Dderwen and nearby Treowen primary school from September 2025.

Pupils would continue to attend Treowen school building until a new school building at Ysgol Calon y Dderwen is finished, and they can move over.
The new building would be in The Park area of Newtown where the wellbeing campus will be built.
Part of the current school building would need to be demolished to make way for the campus.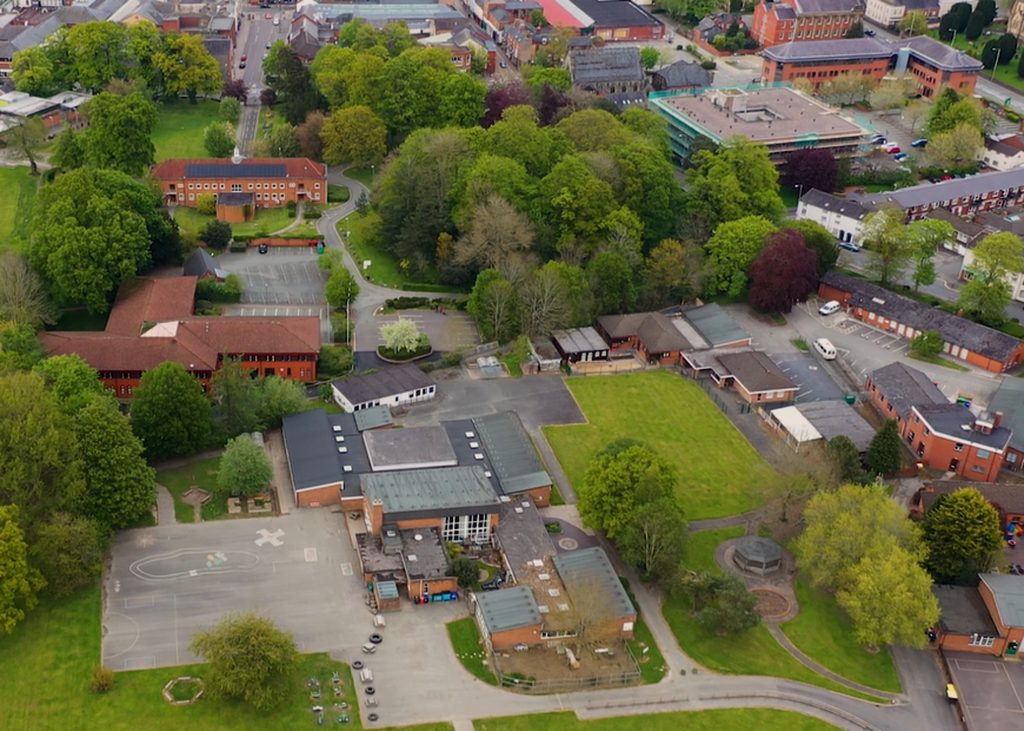 Education chiefs have said that if the programme bid failed – they could re-look at the school's proposal and bring Maesyrhandir primary school back into the process.

Maesyrhandir has been dropped from the current proposal as the site is too small to build a school big enough to take pupils from all three schools.
Liberal Democrat councillors also wanted to contact the Labour Welsh Government for funding assurances on the wellbeing programme.
But Labour deputy leader of the council Cllr Matt Dorrance believed the correct procedure would be to ask PTHB how the work is going before "escalating" to contact the Welsh Government about the project.
A Welsh Government spokesman said: "We are expecting the outline business case for the North Powys campus to be submitted for consideration next summer.

"When this is received, the benefits of the scheme will be carefully considered alongside the wide number of capital business cases currently being developed across NHS Wales."
A PTHB spokesman has stressed that it's still "full steam ahead" in terms of submitting the business case to the Welsh Government next summer.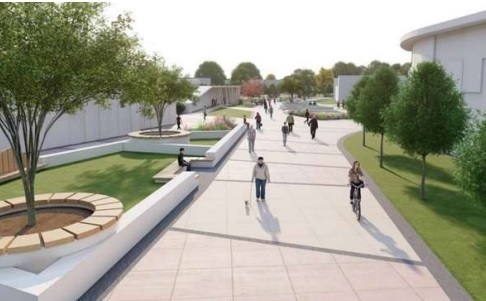 At the PTHB annual meeting in September, interim chief executive Hayley Thomas spoke at about the project.
Ms Thomas said: "We hope to make further progress year to bring that exciting opportunity further forward for consideration for investment from the Welsh Government."
In May 2019, the Welsh Government announced that £2.5 million of funding was made available to start work on the project.
The cost of the total scheme was estimated to be £122 million last year and will be funded by the Welsh Government.
The hope is that it will be built and open by 2026.