THE TORCH Theatre hosted another spectacular performance from the Milford Haven Amateur Operatic Society (MHAOS), and both nights the audience found themselves captivated, with every scene becoming more compelling than the last.
The society took a step back throughout COVID and has jumped into 2023 with an incredible comeback; their concert Jekyll & Hyde the Musical and its West Wales premiere have been a great success.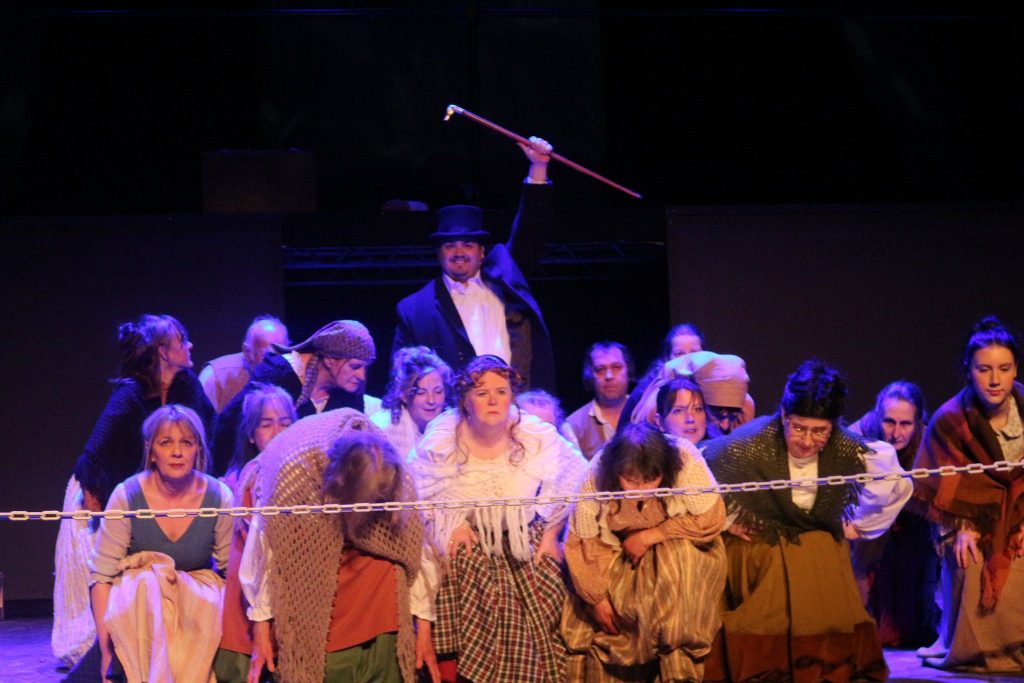 This comes from such great talent on stage. With the introduction of new excellent leads this year and from loyal cast members, the society, along with Director Gerait Sayers, have accomplished a compelling version based on Robert Louis Stephenson's classic thriller.
Jekyll and Hyde is a gripping tale, and the audience was instantly transported to Victorian London from the set, the costumes, and the orchestra, which was conducted by Musical Director Marion Harris.
Setting the scene, Grant Thomas, no stranger to society but playing his first lead role as Jekyll and Hyde, An extremely demanding role as he switches between Hyde and Jekyll, Grant has an extraordinary presence on the stage; he should be extremely proud of what he has achieved already this year, incredible talent and creative skill that have been admired by all.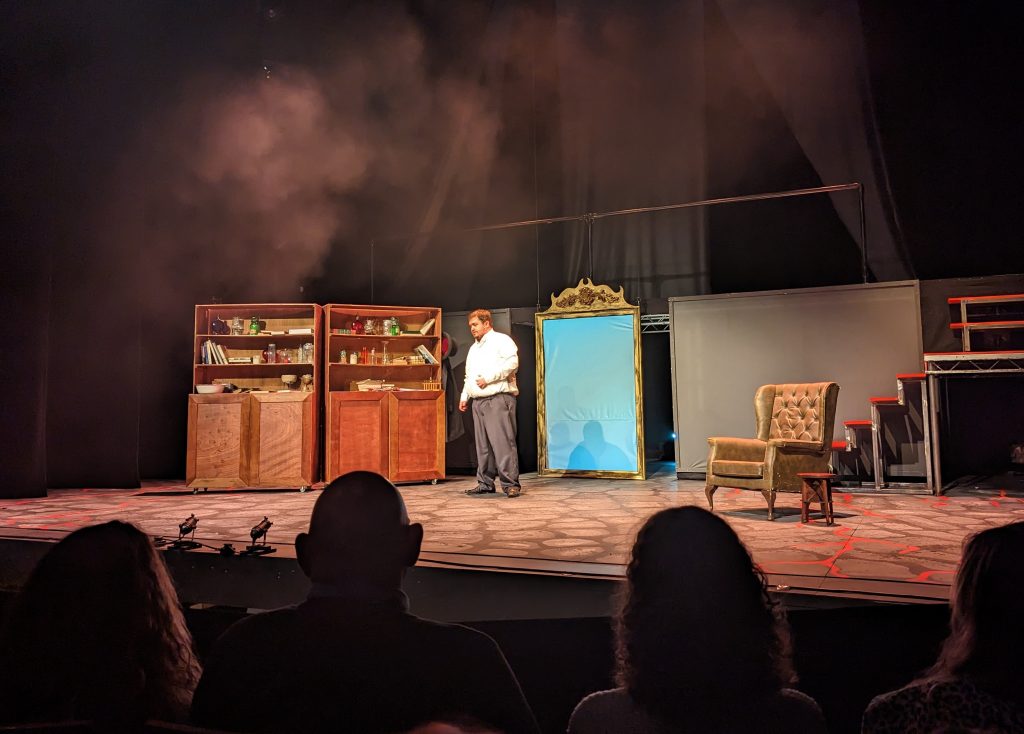 The story continues, as we are introduced to Eleri Edwards, who plays Emma, who is new to the society and has certainly left her mark at the Torch Theatre, with some comments from the audience mentioning how "powerful her voice is" and "she could fill Broadway with that voice."
Rhiannon Stephens, who plays Lucy, is back with the society after playing the part of Nancy in Oliver in 2017. Rhiannon's voice is outstanding, and with each emotionally charged scene, she had the audience captivated.

Wes Davies and Steve Butler, in supporting roles, made quite an impact on the audience, adding to the many talented artists within the Milford Haven Amateur Operatic Society, both on and off stage.
The cast came together for an ensemble to thank musical director Marion Harris.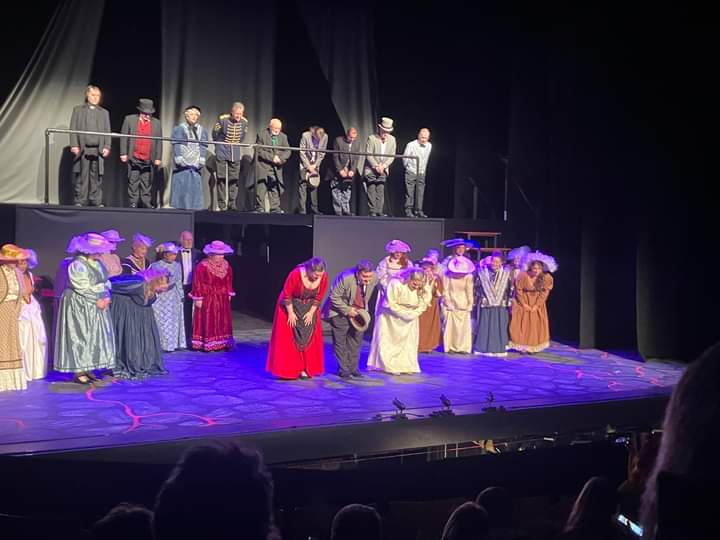 The performance on March 11 was Marion's last production as MD after 40 years of dedicated service to the society. Chairman Karen Barker said:
"Whilst we're thrilled to be back, we are also saddened to say a very fond farewell to Marian Harris, B.E.M., our musical director.
"After many years with a conducting baton in hand, Marion is stepping down to enjoy a well-earned retirement."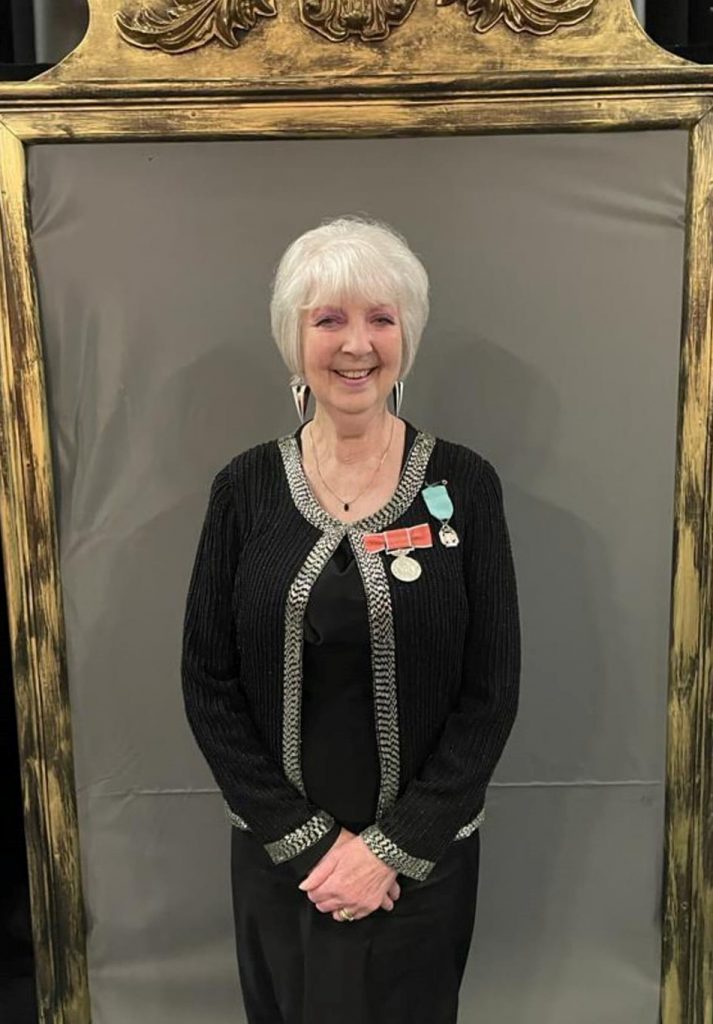 "Her passion, enthusiasm, and love for society have truly been appreciated. The Society and its members cannot thank her enough for her lifetime of work with the Milford Haven Amateur Operatic Society."
The Milford Haven Amateur Operatic Society, along with their patrons, are always thankful for any support and welcome new members. More information on their latest projects can be found on their Facebook page, linked here.