THE RSPCA has called for Crufts to stop the most popular 'flat-faced' breeds of French bulldogs, pugs and British bulldogs competing at the annual dog show – and new research by the charity shows that most people in Wales agree.
The animal charity's Save Our Breath campaign – launching today – highlights concerns that brachycephalic breeds such as French bulldogs, British bulldogs and pugs can suffer from terrible breathing issues and many dogs cannot live normal lives due to the irresponsible way they've been selectively bred.
As Crufts gets underway, new research by the RSPCA has shown that, in Wales:
66% believe breeds such as the British bulldog, French bulldog and pugs should not be allowed to compete at Crufts
83% support mandatory health testing for brachycephalic animals in order to compete at Crufts
88% think that Crufts has a responsibility to show only healthy dogs
After being shown information about brachycephalic animals and Crufts, 66% agree Crufts is leading others into believing that brachycephalic animals are healthy.
The warning comes as the Crufts dog show prepares to kick off in Birmingham this week, sparking concerns that the showing and celebration of such breeds will further popularise them and will lead people to buy one without knowing the true cost both to their dogs' lives and financially.
People across Wales can show their support for the campaign by signing an open letter to The Kennel Club on the RSPCA website.
One dog from Wales who has suffered due to his breed is French bulldog Aksel, who had surgery when he was four years old due to breathing struggles. A vet removed soft tissue from the back of his throat and opened up his nostrils to help him breathe better. It was an anxious time for his owner, Tonia Charles, of Llandudno, North Wales.
"We were so worried because of the risks involved with the surgery and it's generally not a pleasant experience to put them through," said Tonia. "Luckily he was fine and he recovered well without complications. Overall the surgery cost around £2,500.
"He also has scoliosis and is prone to eye ulcers, obviously not connected to his breathing but back and eye problems are other issues with the breed. His insurance was £88 per month initially, this rose gradually to £166 per month which I decided was too much to pay as we never claim on it and problems associated with the scoliosis wouldn't be covered. I now pay the equivalent into a savings account as no doubt we'll need it at some point."
Tonia also owns a second French bulldog, Indy, who was adopted as a rescue – but he has a slightly longer nose and hasn't suffered with his breathing in the same way Axel has. Tonia added: "I was convinced he was a mixed breed as his anatomy and colouring is so different from a regular Frenchie, and he has longer legs. We had a DNA test and the results said he was 100% French bulldog!
"I think he's very unusual and does have a far better nose in terms of its length but still snores quite often when he sleeps."
RSPCA dog welfare expert Dr Samantha Gaines said: "We've long held concerns about the main element of Crufts – a dog beauty pageant which judges entrants primarily on their appearance awarding those who most closely match the standard that describes their breed.
"This sadly means numerous dogs have competed and been awarded prizes despite having visibly exaggerated features that are associated with serious health issues.

"It saddens us that each year, large numbers of flat-faced dogs such as French bulldogs and pugs qualify for the competition despite the selection for their extreme features posing risk of serious health and welfare issues.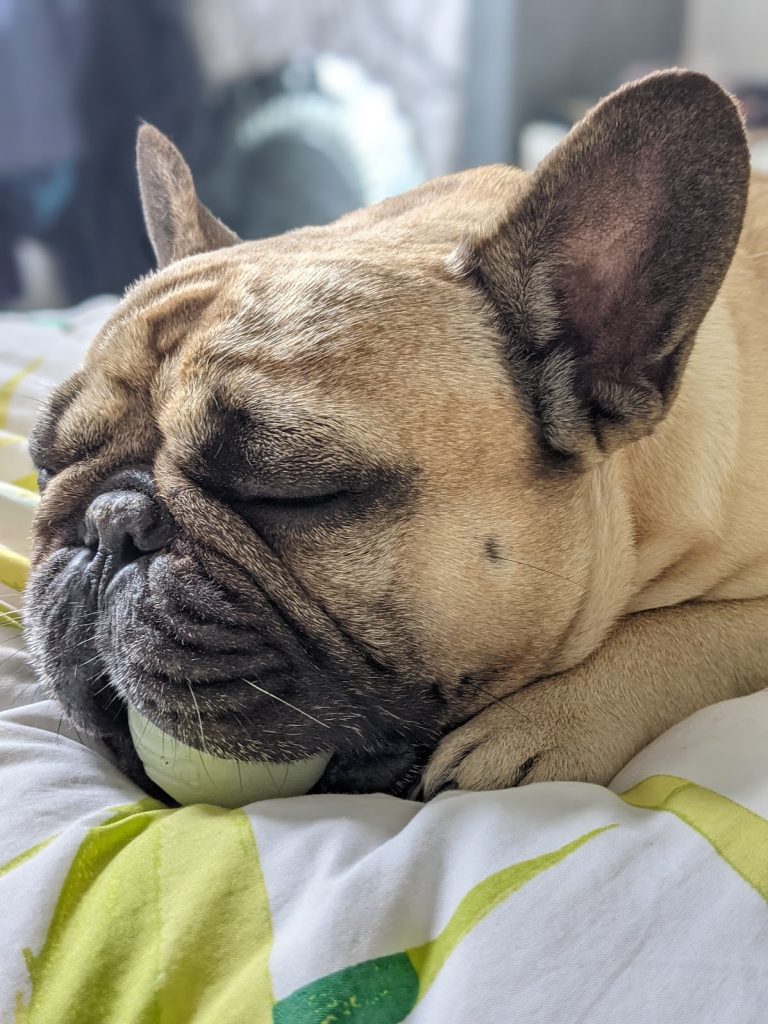 "Last year, despite less exaggerated versions presented in other classes in the competition, we still saw a more exaggerated bulldog coming first place in the best of breed – so judges thought he was the 'best' example of his breed, but at what cost to his health?
"Every year Crufts awards these types of dogs with certificates for best of breed with the potential for one to be named best in show. While some changes have been made to the breed standards, it is far from sufficient and there remains an urgent need to protect these dogs.
"The Kennel Club has the power to inform real change, and has an incredible influence. They get to decide what a Crufts 'winner' looks like, and by taking a stand against brachycephaly – and ending the involvement of French bulldogs, British bulldogs and pugs from competitions until these breeds are returned to health – they can help protect future generations of these dogs."
Brachycephalic breeds face painful, debilitating and distressing health issues which frequently incur significant costs for owners.
The campaign is launched as research shows:
Brachycephalic breeds have a significantly shorter lifespan than others
French bulldogs were the number one breed being advertised for sale in the UK in 2022
The RSPCA has seen an increase of 37% in these breeds coming into our care
Emma Slawinski, campaign director at the RSPCA, said: "Featuring brachycephalics at Crufts legitimises their exaggerated features and increases their popularity amongst the public.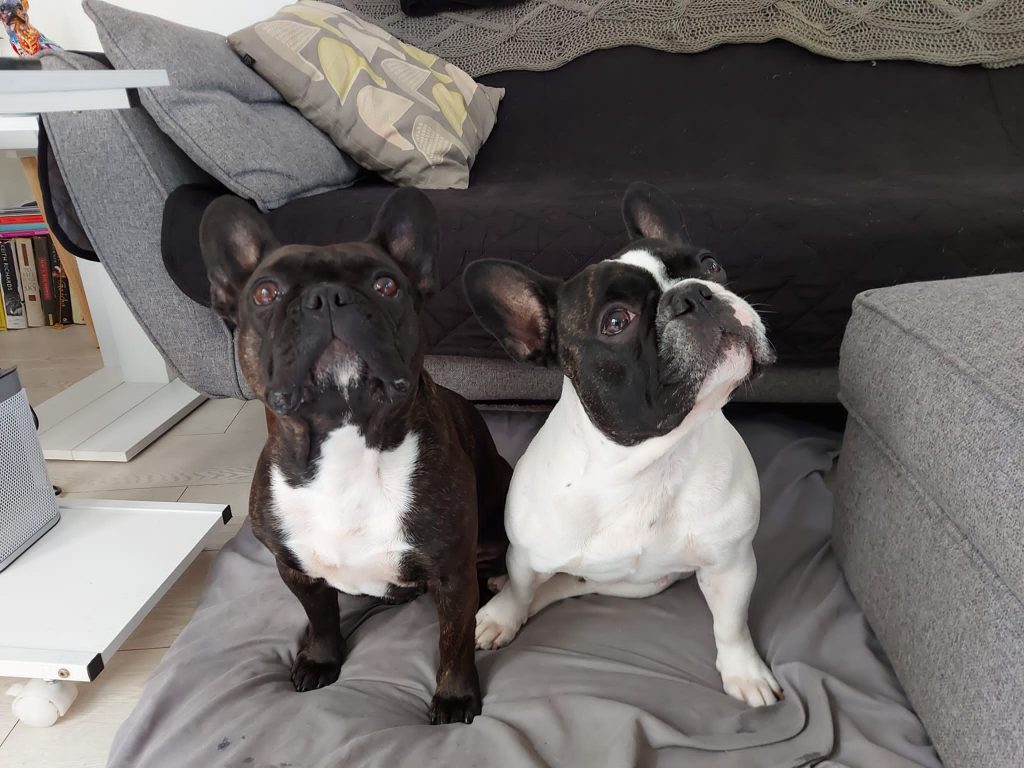 "This year we are campaigning to have French bulldogs, pugs and bulldogs removed from the show as we do not believe their extreme physical features and associated health and welfare issues are a cause for celebration.
"We love all dogs, regardless of breeds, and we campaign on this because we want to save them from more suffering. With bulldogs as an example, we have campaigned throughout our history to save them from bull baiting and we work tirelessly to break up dog fighting rings.
"A hundred years ago, a British bulldog looked very different to how it does today – selection for extreme body shapes over the years have led to this breed having much flatter faces, shorter legs and a whole litany of illnesses due the extreme features which is deemed to be desirable. But studies show that as a result, the British bulldog is estimated to have a much shorter lifespan as a result.
"We completely understand why there is so much love out there for these breeds, but breeding for features which compromise their basic health and welfare is wrong.
"We need to change the general view that these dogs are 'cute' and that the symptoms of their health problems are 'funny', 'cute' or normal for the breed.
"If you are keen to have a French bulldog, British bulldog or a pug, please look at adopting from a rescue instead of buying, as buying from a breeder encourages more over-breeding."