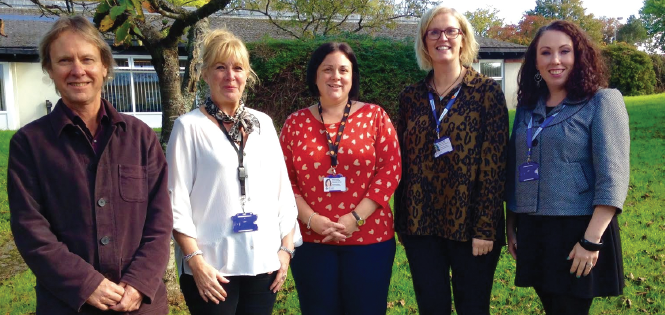 HYWEL DDA Health Charities has recently welcomed three new members of staff to its team to support the development of the charity.
The charity, which aims to make a difference to local healthcare services provided by Hywel Dda University Health Board, now employs a part-time fundraising officer in each of the counties they serve – Carmarthenshire, Ceredigion and Pembrokeshire – as well as a Communications Officer working across all three counties with the Head of Charities.
Hywel Dda Health Charities is a registered charity which supports patients, staff and services within Hywel Dda University Health Board. The charity uses generous donations received from patients, their families and from local communities to provide services and activities above and beyond what the NHS can provide. This can be through buying the latest medical equipment, improving the hospital environment or investing in its staff to ensure they are up to date with the latest techniques.
Nicola Llewelyn, Head of Hywel Dda Health Charities, said: "It's an extremely exciting time for the charity and we are confident that the new team will develop and move the charity forward, raising awareness and increasing our income so that we can contribute to support the Health Board to provide the highest standards of local healthcare. We are delighted to welcome our new members of staff on board, all with vast and varied experience that will help us move the charity forward.

"We now have team members based in each of the counties we serve, enabling us to offer hands on support to our staff and those wishing to support the charity".
If you would like to support Hywel Dda Health Charities and fundraise for your local healthcare services, contact the team on 01267 239815 or email [email protected].