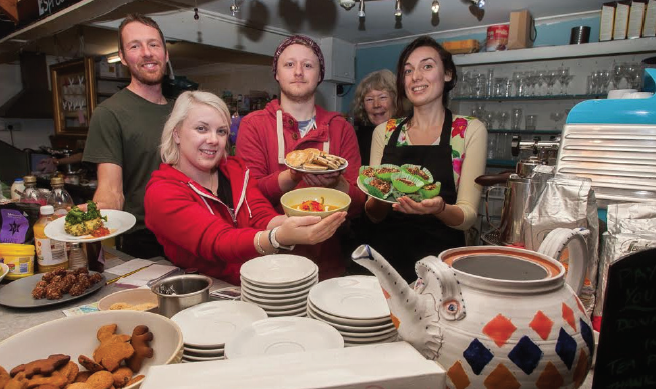 AN ONGOING project focused on the environmental impact of global food waste is in need of volunteers and food suppliers to donate waste food products this month.
'The Real Junk Food Project' is a pop-up cafe working around West Wales. They are a 'pay as you feel' organisation, in which donations are exchanged for food.
The cafe's menu for the day is made with the food donations supplied. On Sunday (Dec 11), the Cafe was at Pendre Art Gallery, offering a varied menu of delicious food to the people of Cardigan.
For more information on 'The Real Junk Food Project' or to volunteer or donate food, you can contact them at: cardi.junkfood@ outlook.com.