WITH this spring likely to be the most anticipated in living memory, National Trust Cymru is inviting people wherever they live to emulate Japan's Hanami – the ancient tradition of viewing and celebrating blossom – with its #GwleddYGwanwyn #BlossomWatch campaign.
To celebrate the beginning of #GwleddYGwanwyn #BlossomWatch, National Trust Cymru will plant 10 sakura Cherry trees at Penrhyn Castle and Garden as part of the UK-Japan Sakura Cherry Tree Project. The project [1] will see 1,000 cherry trees being planted in parks and schools across Wales, with 65 sakura trees planted at different locations around Bangor, which includes Penrhyn Castle [2].
Gethin Crump, Head Gardener at Penrhyn Castle said "We're very grateful to be selected as one of the locations for the project, the trees will bring great benefits for nature at Penrhyn Castle and for those who visit."
"The trees arrived in February and are currently healing in, a process of temporarily planting the bare roots in organic matter while they are quarantined to ensure they don't carry any exotic pests or diseases."
"We will be planting them at the end of March on 'Cherry corner' which is at the beginning of the castle drive. We have chosen to plant them here as it is outside our normal pay barrier, which means more visitors and the local community can enjoy them and benefit from this space whilst the Castle's grounds are open to the public."
"Although they may not bloom this year, they will be an attraction in spring and early summer for years to come, and will provide open space, nature and beauty to everyone which has become more important than ever over the past year."
The countryside team in Gower will also be restoring some of the hedgerows by planting some wild blossom species including blackthorn, hawthorn, willow, crab apple, elder and gorse.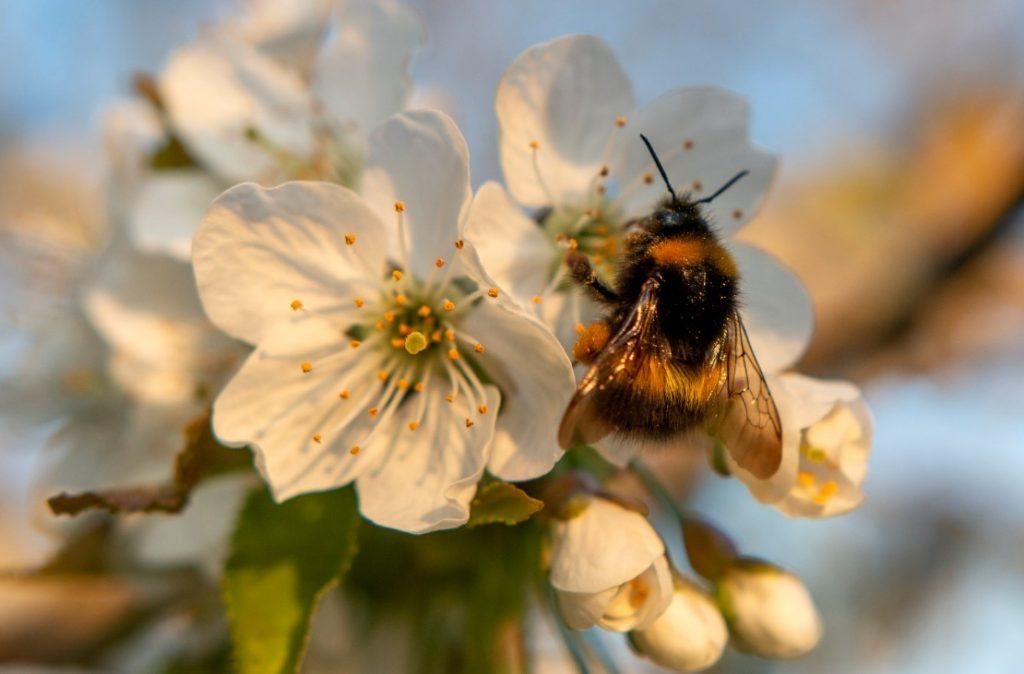 Mark Hipkin, Lead Ranger in Gower said "Over the past three years we've planted around 7,000 wild blossom trees to improve the hedgerows on the Gower, and this year we continue that tradition by planting a further 9,000 this year."
"As well as the beautiful sight of blossom lining the fields in spring, hedgerows have many benefits, including being a home for nature, creating wildlife corridors and providing shelter for our crops."
The conservation charity piloted #BlossomWatch last year when the country had just entered lockdown. And, with thousands capturing and sharing images of trees in bloom across social media platforms, and four million views in the first two weeks[3], the Trust is now making it an annual tradition, asking people to share the joy and hope that the sight of blush-tinted blooms will bring to help lift spirits and enable everyone to celebrate nature together.
A growing body of evidence suggests that moments each day noticing nature are vital for wellbeing and building a closer connection with nature, and further evidence also suggests that people derive many of the benefits from online engagement[4]. Therefore, the Trust is asking people to celebrate blossom, to 'turn social media pink, white and green' over the coming weeks, to mark one of 'nature's greatest spectacles'.
Findings in a recent YouGov poll, commissioned by National Trust, revealed that over a third (36 per cent) of adults said that compared to the first lockdown, that they were more aware of the changing seasons. And, nearly half (49 per cent) of adults said they have found this lockdown harder than the first, giving a heightened sense of anticipation for this coming spring.

Nature and time outdoors has continued to be the salvation for many during the recent lockdown, despite it being winter. Over two thirds (67 per cent) of all adults either agreed or strongly agreed that spending time noticing nature around them has made them feel happier in this current lockdown – with 72 per cent of females and 62 per cent of males finding this to be the case, with the younger adult age groups finding the most benefit (72 per cent and 71 per cent of 18-24 and 25-34 year olds, respectively)[5].
Justin Albert, Director for National Trust Cymru, said: "Blossom in all its guises can bring a particular sense of joy as we emerge from winter. Clocking these bursts of colour as they unfurl across our neighbourhoods as a signal of the start of spring is truly joyful."
"With the impact of the coronavirus pandemic on millions across the country – many have found noticing nature a vital way of enhancing their wellbeing and have discovered the many benefits of spending time in nature and noticing its natural rhythms as the year unfolds."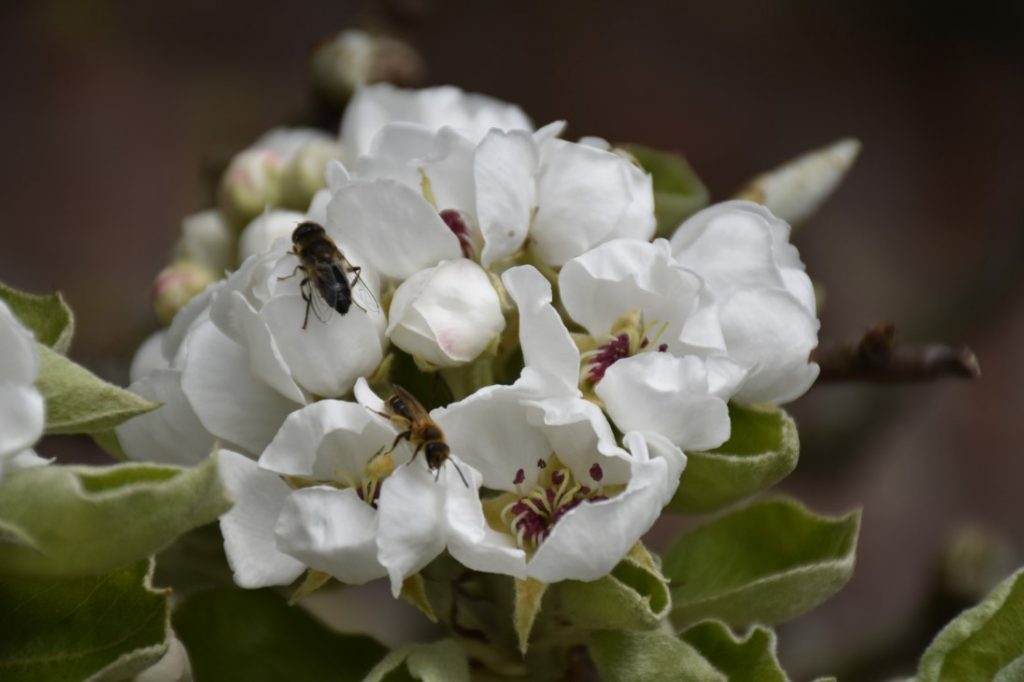 "We are committed in playing our part in contributing to the ambitions of the Well-being of Future Generations Act in Wales and have called for a 'green recovery' from the pandemic, and I would encourage planners, policy-makers and partners to seize the opportunity of people's increased nature connection, given its proven links to health and wellbeing, and join in on the campaign."
While all the charity's gardens are closed in line with Welsh Government guidelines, the warm weather in February brought on some blossom, but it's still early.
Patrick Swan, Gardens and Parklands Consultant, National Trust Cymru said; "We have already seen the first sight of cherry blossom at Bodnant Garden and Dyffryn Gardens, and the magnolia trees aren't too far off, they're poised and almost ready to bloom."
Commenting on the sort of displays that we're likely to see this spring, "Hedgerow blossom typically kicks off the season with the tiny white, frothy blackthorn flowers crisscrossing the countryside before tree blossom like magnolias start to unfurl and the many varieties of delicately coloured fruit tree blossom take it in turns to bloom – from plum and damson to cherry and apple – before the finale of the white hawthorn coming into flower in May.
Mr Swan continued: "The lingering cool temperatures will tend to hold back the blossom so that when it warms up we're likely to get an explosion.
Although the gardens in National Trust Cymru will remain closed for now, the charity is encouraging everyone to get outdoors safely, enjoy the blossom where they live, and share their experiences with others.
To get involved simply take and share imagery using #GwleddYGwanwyn and #BlossomWatch.
The Trust is also launching a blossom map this year to record blossom sightings across the country. For further information, to donate towards our tree planting ambitions, and inspiration visit www.nationaltrust.org.uk/blossom-watch