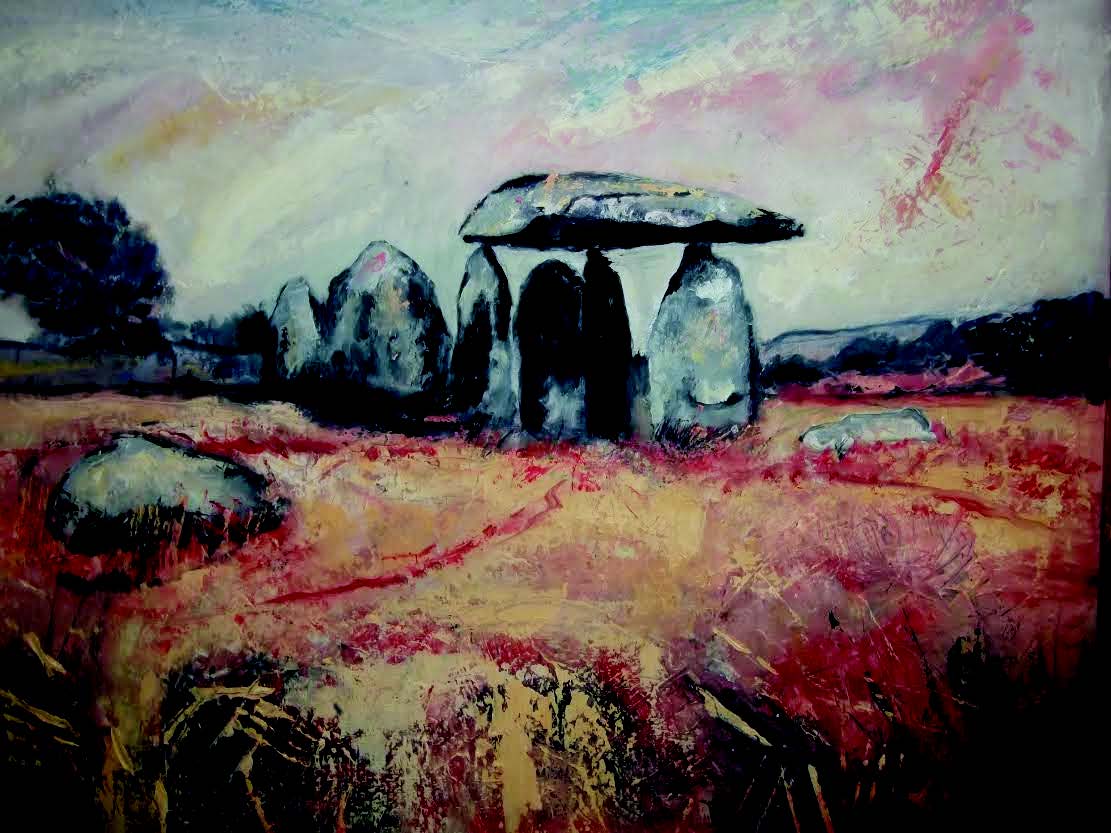 CAPTURING the mysticism and magnificence of the monuments left across the county by our ancestors, St Davids Cathedral's new Autumn exhibition will show paintings and original prints by Susan Edwards.
From September 22 until October 5, Susan Edwards' 'A Permanent Presence' will be displayed at St Davids Cathedral's Cloister Gallery.
Welsh artist, Susan Edwards has spent several years visiting a large number of ancient burial grounds, cromlechs and standing stones scattered across Pembrokeshire and recording them in her sketches and paintings.
Using a range of media, Susan brings together her collagraphs, paintings and etchings for her exhibition, 'A Permanent Presence' in St Davids Cathedral Cloister Gallery, which will be open from 11am until 5pm every day.
Susan said: "The untamed Pembrokeshire landscape provides a dramatic backdrop for these mystical Neolithic and Bronze Age monuments. No one really knows who was buried in the chambers or why, and it is fascinating to imagine these people living their lives in this rugged landscape, starting to farm, build communities and creating such impressive structures."
She added: "Some of the cromlechs I have painted are well known, such as Pentre Ifan and Carreg Samson, others, almost forgotten, are tucked away in remote sites that are difficult to reach and some have since been severely damaged. My husband and I have enjoyed combing the countryside for remnants of the past and I have tried to recreate them in my work. There are more for me to do.
"We have been helped in our explorations by three books; 'The Architecture Of Death' by George Nash, 'Neolithic Sites of Cardiganshire, Carmarthenshire, Pembrokeshire' by George Nash and George Children and 'The Chambered Tombs of South West Wales' by Christopher Thompson Barker."
Having studied Fine Art at the University of Wales Institute Cardiff (UWIC), Susan has focused on painting and printmaking, teaching in Cardiff and the Vale of Glamorgan as well as creating her own work.
Previous exhibitions include those with the Vale of Glamorgan Artists and with Cardiff Print workshop across South Wales, Belgium, France and Germany