As everyone is aware, March 1 is a significant day in the Welsh calendar.
This week the day everyone celebrates St. Davids, the patron saint of Wales, and shows off all the things that make us proud to be Welsh.
Many people celebrated St. David's Day in the streets of Wales with lots of colour, music, and festivities.
All ages of people marched side by side, many of them donning traditional garb and holding flags. Welsh traditional music filled the air as images of a united country on a memorable day were shown.
Cardiff was in demand to have a bank holiday to honour the celebration where the National St. David's Day Parade was held.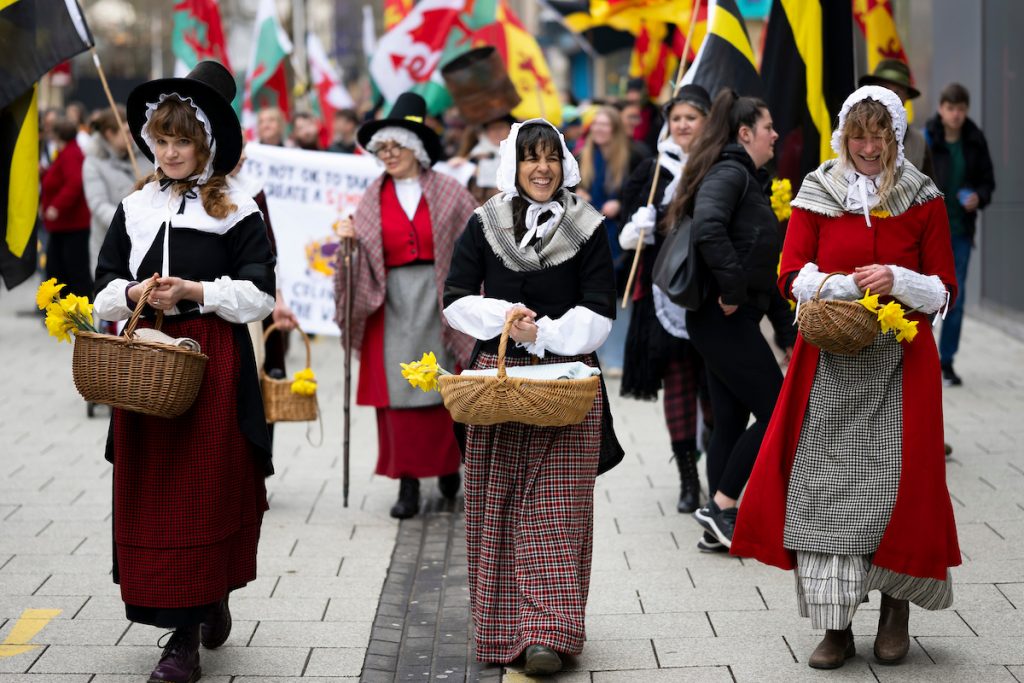 St.David's Day in Cardiff has to be the best opportunity for those who live in Wales to celebrate, whatever their age or background, being creative and enjoying their Welsh heritage.
The Arts Council of Wales, like many previous years, couldn't budget for road closures, so the parade movement was once again on the pavement, but that never stopped the joy and effort made by gathers. The more people in attendance, either partaking in the parade or watching it, made it all worth it.
The parade was held outside Cardiff City Hall at around 12:00 pm on March 1 and marched through the city, down Queen Street, onto St.John's Street, and then ending or arriving at The Hayes at about 1:30 pm.
The national anthem had been sung loud and proud at St. David's Hall, and continuing on with traditional music sessions around the city taverns, Cardiff was the best place to be this St.David's Day.
Cardiff is the best place to be either way on St.David's Day.