HAY FESTIVAL unveiled the full programme for its 36th spring edition in Hay-on-Wye on Tuesday, March 14.
The multi-award-winning Stormzy makes his festival debut.
Stormzy said: "It all started with books for me. As a kid in school, I fell in love with literature and it sparked a life-long journey with words and writing, which led into my career as a songwriter and a musician. I'm really excited to pass on this passion at Hay Festival, celebrate our incredible #Merky Books writers, and inspire the next generation of storytellers. Can't wait to see you guys there!"
This year, the Festival will host over 500 in-person events over 11 days, May 25-June 4.
Hay Festival is the world's leading festival of ideas, bringing readers and writers together in sustainable events to inspire, examine and entertain on the edge of the Brecon Beacons National Park.
Thirty-six years after its first edition, the Festival has travelled to editions in thirty locations, from the historic town of Cartagena in Colombia to the heart of cities in Peru, Mexico, Spain and the USA. The organisation now reaches a global audience of millions each year. It continues to grow and innovate, building partnerships and initiatives alongside some of the leading arts and media bodies.
Over the past year, the Festival earned 1.5 million web visits. It passed one million event views online, while its social media following climbed to 330,000, making it one of the most impactful literary events in the world.
NOT ONLY BOOKS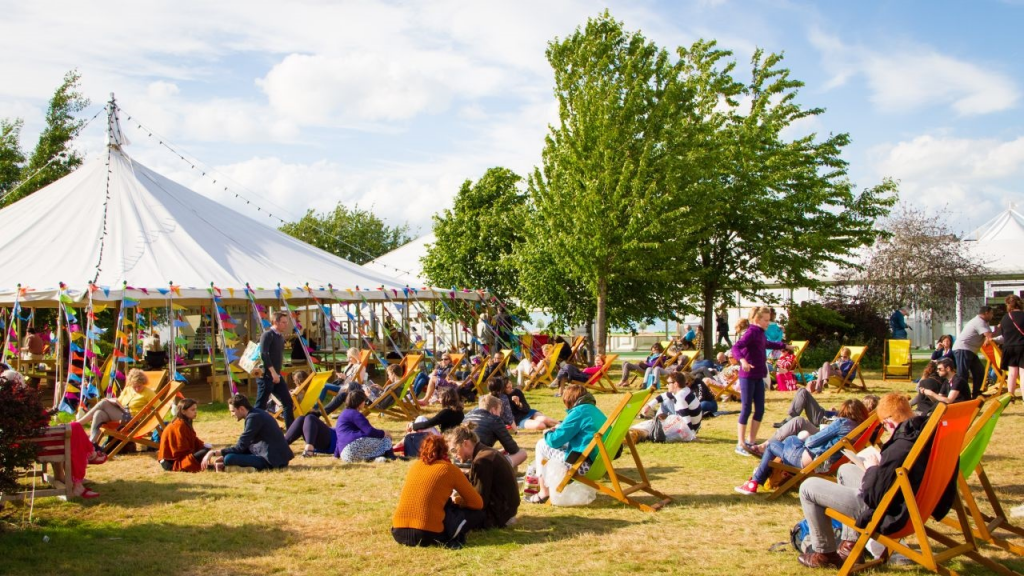 The programme launches the best new fiction and non-fiction while offering insights and debate around significant global issues. Award-winning writers, policymakers, pioneers and innovators take part worldwide, offering big thinking and bold ideas.
Late nights at the Festival host great music, comedy and entertainment. At the same time, a host of free pop-up activities and performances around the site keeps audiences entertained between events.
Hay Festival CEO Julie Finch said: "This Hay Festival edition is a beacon, an international symbol of hope for the collective, creative imagination and a better future. During the day, our conversations will grapple and engage with the world around us, seeking solutions to some of the biggest challenges of our times while inspiring the next generation of world-changers. And in the evening, we'll laugh, dance and exchange stories in a place like nowhere else. Join us."

Hay Festival 2023 is supported by lead sponsors Baillie Gifford and Visit Wales.
Michelle McLeod, Sponsorship Manager at Baillie Gifford, said: "Hay Festival never fails to bring together the brightest minds to discuss some of the biggest challenges of our times, along with the best writers in fiction, non-fiction and poetry. It is a celebration of the written and spoken word, with a wide range of events for every taste and all the family. It's 11 days of entertainment, new perceptions and inspiration.
Events will take place across eight stages in the free-to-enter Festival village at Dairy Meadows – which also offers a range of spaces for audiences to explore and enjoy, including the Festival Bookshop, Wild Garden, Make and Take Tent, a host of exhibitors and market stalls, cafés and restaurants – as well as in and around Hay-on-Wye, including performances all week at St Mary's Church.
MUSIC AND COMEDY
There are live sets from The Proclaimers; Levellers; Judi Jackson; Baaba Maal; N'famady Kouyaté; Arooj Aftab, Vijay Iyer and Shahzad Ismaily; Ukrainian ska ensemble Zhadan and the Dogs; husband and wife duo Kathryn Roberts and Sean Lakeman; North Yorkshire's only contemporary New Orleans-inspired brass band, New York Brass Band; an evening of dazzling entertainment from Black Mountains Burlesque; and closing night parties led by Cheddar Gorgeous and DJ Max Galactic.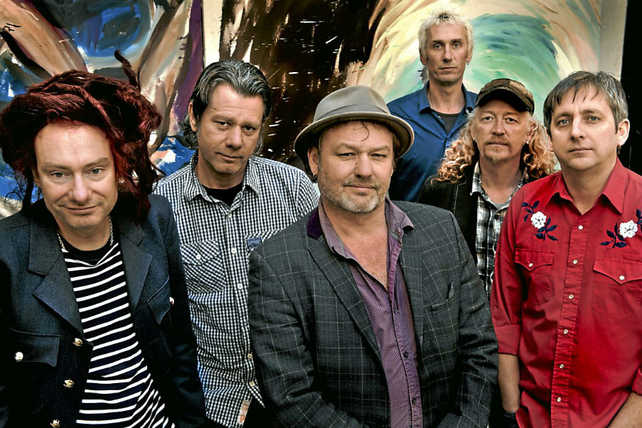 Laughter comes with new comedy shows from Dara Ó Briain, Natalie Haynes, Tom Allen, Jason Byrne, Kiri Pritchard-McLean and Mark Steel.
Josie Long presents her short story collection "Because I Don't Know What you Mean and What you Don't"; Fats Timbo talks "Main Character Energy: 10 Commandments for Living Life Fearless"; David Baddiel talks about "The God Desire"; and the Festival's Early Editions return with news analysis from Marcus Brigstocke, Carrie Quinlan, Robin Ince, André Vincent and Rachel Parris.
TUNE IN
Festival media partners broadcast live from the Festival site in the new Marquee space, including free broadcasts of favourite shows from BBC Sounds, BBC Radio 4, BBC Radio 3, BBC Radio 5 Live, BBC
Asian Network, BBC Radio Wales and BBC Radio 1Extra, plus podcasts from Prospect Magazine, The TLS, and more. The full line-up will be announced in April.